Looking for ways to make money as a 15 year old? Read on to see our picks for the best online jobs for teens in 2022.
At BeerMoney, we've tested dozens of different ideas from Reddit on how to make money online. After going through them all we ranked our top easy ways to make money for teens.
At 15 years old, you're likely figuring out the value of money and even considering starting your own business one day or getting your dream job.
How to make money as a 15 year old? You know you can't skip years, but it's possible to make money online with side hustles and online jobs for teens.
Learn to become independent as you grow into a teenager and show your parents you can be a great side hustler.
It's no wonder why these money making ideas for teens are gaining popularity. Here is a long list of our favorite ways to make extra money for teens – scroll on through and decide what is best for you.
How to Make Money as a 15 Year Old
This list of ideas will work for just about any teenager looking to make extra money. I'll list all the different ways to make extra money online, most of them are pretty easy to get started.
Ready? I'll only list legit ways that I've personally used to make money online, and make it fast. We'll first start with the quick wins, companies that'll (legit) pay you real money just for signing up:
1. Sell Your Stuff
Earning potential: Varies
The fastest way to get ahold of cash at 15 years old is by selling things. When I was 15 years old, I would literally sell any junk on selling apps or Craigslist.
But now, you can literally reach thousands of people in your area with Facebook Marketplace.
It's not a passive income stream and requires hustle and grit but you can sell electronics, books, furniture, DVDs, Blu-rays and basically anything. If you have any electronics lying around you can even sell them instantly on Decluttr.
Is there something you are holding on to that's not serving you anymore? Time to let it go! Decluttr pays you for stuff you no longer need or are willing to sell.
They pay more for electronics, but you can sell anything from books, games, smartphones, and even LEGOs! Need to make money fast as a kid? Time to Decluttr!

2. Offer to Help Friends and Family
Earning potential: Varies
Sometimes the best and quickest way to make money instantly is to help family and friends with tasks that need to be done. For example, you could help your parents clean their house or garage, mow lawns for neighbors or babysit. You might not get a ton of money for helping friends and family, but you still get to make some beer money.
Your parents might even give you $20 for doing chores around the house. A bonus is that you might find free money in your sofa cushions or when cleaning up around the house.
3. Use Game Apps to Win Real Money
Earning potential: Varies
This is one of my favorite ways for 15 year olds to make extra money. You might not believe it, but there are apps out there that let you increase your odds of winning cash simply by playing cash games.
First of all, these are legitimate apps so no need to worry about scams or anything like that.
The best apps that we've reviewed include:
Mistplay: Loyalty program for gamers available only in the Google Play store. Join for free to play games you love and earn points redeemable for gift cards.
Blackout Bingo: This app lets you play bingo for money — win $100 fast now. It is absolutely free to play Blackout Bingo and earn real-world rewards and cash prizes when you download through this link.
Solitaire Cube:  A new twist on the classic card game. It's a fun way to pass time and play with other people for real money! The winner takes all in this battle for bragging rights and real cash.
You can see the full list of ways to make money playing games and discover more ways to earn with game apps.
4. Start a Blog
Earning potential: Varies
Teenagers can easily start a blog with Bluehost in order to make money online. Ever felt like you had a lot to say but didn't know how? – Always filling up your diary faster than you can remember?
Blogging may be the solution! If you love writing, why not consider starting your own blog?
And if this is something you might like to do in your free time, then it's possible that you could monetize your blog in order to make money.
You can use sell your skills and monetize your blog by:
Advertising networks where advertisers pay bloggers for advertising space on their blogs. In some cases, they might even pay per click on ads or impressions.
Incentives offered by brands and companies who advertise on the site of a blogger or influencer. This basically means that a brand or company will pay a large influencer a certain amount of money for featuring their product(s) on Instagram for example.
Selling your own products and services. If you have a large following, you might be able to sell things such as prints of your blog photos or merchandise online. In some cases, if you have a large enough following, companies may ask you to promote their brand for them – For a fee!
When choosing which monetization option is right for you, then it all depends on the type of blog that you'll be running and also whether or not these options interest you. You can read more about different ways to make money from blogging here.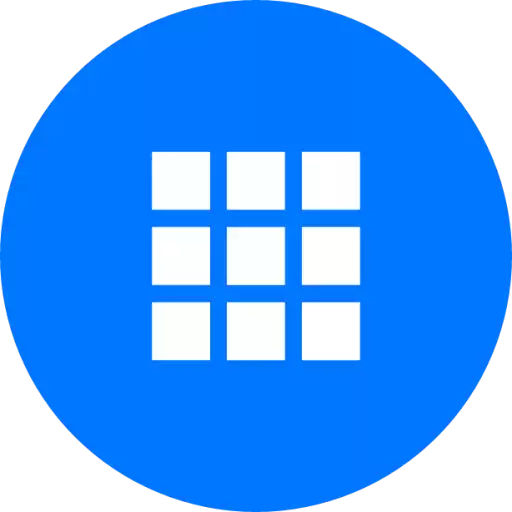 Bluehost
Start your blog with Bluehost and get your domain FREE + receive a 63% discount on monthly hosting fees when using our link.
CREATE YOUR BLOG
5. Earn Cash in Your Spare Time Taking Surveys
Earning potential: $.50 to $50 per survey
Taking paid surveys is a great way for 15 year olds to make some quick cash online. All you have to do is answer some simple questions and then earn money that can be sent straight to your PayPal account!
There are some really good survey companies out there that will not only pay you in cash, but also reward you with gift cards, products and more just for taking short surveys.
You'll want to start with a reputable survey site like Survey Junkie. Survey Junkie has over 4 million members and offers $1 surveys. This is one of the highest paying survey sites on the web.
You can also earn money by participating in focus groups, which pays around $50 per session. The best part about these types of companies is that they're open to 15 to 16 year olds because it doesn't involve any type of commitment and you'll earn real money.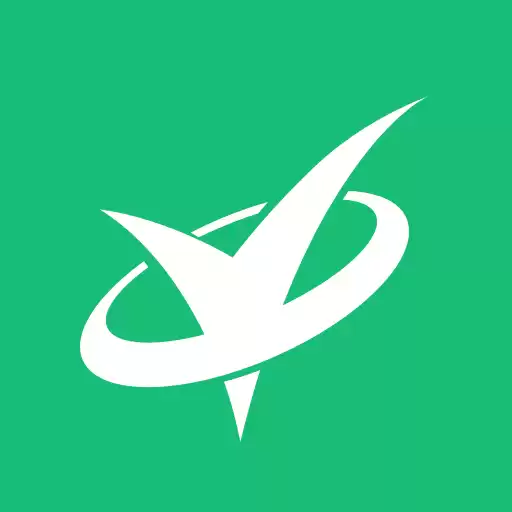 Survey Junkie
Want to get paid for your opinion? Survey Junkie lets you share yours to help brands deliver better products and services. After creating your profile, they'll start matching you to online surveys you can take anywhere.
Make Money
Our Review
6. Get Paid to Take Surveys, Watch TV, & Play Games
Earning potential: $50 per month
Want to get paid to take surveys, watch TV, and play fun games for cash? InboxDollars is another way for teens to earn money online. InboxDollars pays you to watch videos, take surveys, shop online, play games and more! Earn cash reward for signing up today!
In addition to being an easy way for 15 year olds to make a bit of extra money online – it's also a lot of fun! There are an endless amount of ways that you can make money on InboxDollars by trying out new products, watching TV, and so much more.
It's always important to remember that once you sign up for an account on sites like InboxDollars, you'll want to set yourself a goal. You should aim to reach this goal as quickly as possible because once your account reaches $30, you can start withdrawing money and earning free PayPal money online.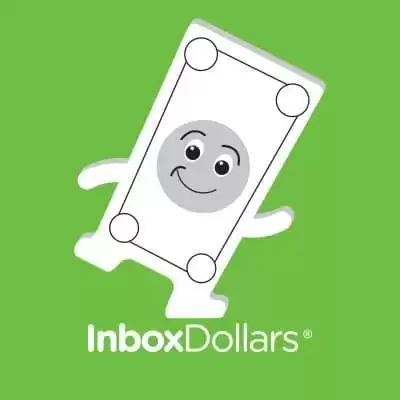 InboxDollars
InboxDollars is a legitimate way to make extra money online
Been around for 20 years
Paid its members more than $59 million since 2000
Free $5 welcome bonus
Start Earning
8. Get Paid for Reviewing Music
Earning potential: $50 per month
You can get paid for reviewing music on sites like Branded Surveys. All you have to do is listen to songs for between 30 seconds and an entire minute, depending on the type of review that they want. You can do this by either using your mobile phone or computer.
We recommend starting out with Branded Surveys because it's one of the best sites around when it comes to getting paid for listening to music. Plus, it's one of the easiest ways for 15 year olds to earn money online because you can do this type of work on your own time and from the comfort of home. If you're under 18 years old, you'll have to have your parent's permission to join.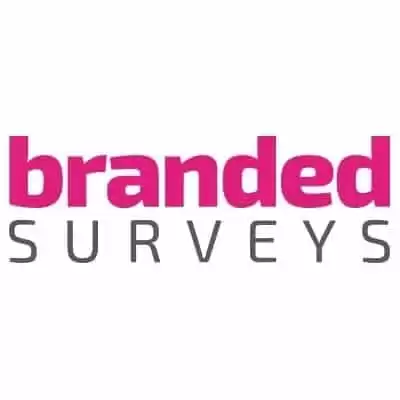 Branded Surveys
This platform lets you earn gift cards and cash via Paypal for taking polls, answering surveys and other things you do online — a great way to cash in on long lines or an endless commute.
Make Extra Money
7. Investing
Earning potential: Varies
Investing is another way to make money online that you can do as a teenager. If you have some money that isn't being used, then you can look into investing it in other areas. You could potentially earn more interest on your money by putting it away for just one year than if you were to let it sit in a bank account for five years.
You can use apps like Robinhood to get your feet wet with investing. Robinhood is a great way for 15 year olds to learn about investing and make some money from it! You'll have to get your parents to open your account, but you can have them transfer your money into the account and start trading stocks on it.
If you want to make money online through investing, another one of the best ways for teens to start is by doing it with real estate. You can find bargains in different areas that other people might not be able to see, like buying foreclosures and low-income properties. By renovating these types of homes and then selling them, you could make a lot of money. You'll definitely need some money saved up for this or you can talk to your parents about this idea.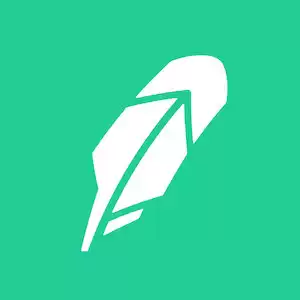 Robinhood
The mobile investing app, Robinhood Instant, offers users commission-free trades on stocks, ETFs, options, and cryptocurrency with no minimum account balance required. Robinhood is a FINRA-approved broker-dealer with ten million users.
Claim Free Stock
8. Get Paid to Read Emails
Earning potential: $50-100 per month
Getting paid to read emails is another method for kids to earn money. Yes, it's true and a real way to make money from home. These internet sites provide you the opportunity to get compensated for reading emails:
While reading emails make take a lot of your time, you can also check out different phone farming apps that offer a more passive way to earn money.
10. Get Paid to Take Pictures
Earning potential: Varies
Want to get paid to take photos as a teen? You can actually do that on some of these sites.
Two sites that you can sign up for are called iStockPhoto or Shutterstock, that pay you up to $40 commission for sales on your photos. If you want to get paid to take pictures, this is a great way to do it. You can also get paid for taking pictures of your receipts by using coupon apps like Fetch Rewards and GetUpside and get paid out in free gift cards to Sephora and other popular stores.
If you don't meet the age requirement, just ask your parents to sign up and submit your photos for you.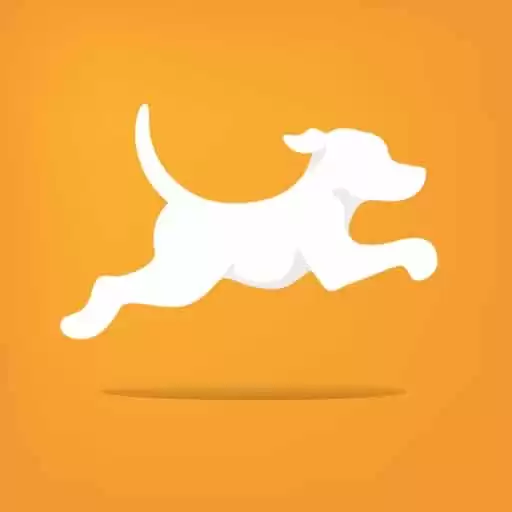 Related: 12 Best Cash-Back Apps to Score Rewards for Shopping
11. Make Money on Social Media
Earning potential: Varies
Still wondering how to make money at 15 years old? Anyone can make money off social media with a little creativity and a bit of luck.
It's one of the best side hustles to engage with people, build a following, and earn money from views, clicks, sales, and sponsorships.
You can use Instagram, Facebook, Twitter, Snapchat, and YouTube to get your name out there. All you have to do is add a little creativity into what you post and people will be coming to you for support and paid advertising later on.
Making money from social media is pretty simple. People are looking for people who can help them promote their businesses and products, so if you gain a following, they will want to work with you.
It's as simple as that! As long as you have an idea of what your audience wants and needs, then you should be able to monetize off of it.
Rleated: 19 Best Side Hustle Apps for App Based Jobs
12. Start Investing Your Change
Earning potential: Varies
Interested in making money with investing? Your parents can create an account for you with Acorns Early. Your parents will have to open an Acorns Early account for any child under the age of 17.
Your parents can start investing for the future of you with just $5. They can make one-time contributions any time and even set up a recurring contribution.
Once you're 18 years old you can access the funds in your Early account. Tell them about it, and you'll get a $10 bonus when you sign up and make your first investment!
The sooner you start investing, the sooner your money can start to grow toward your goals. This is one of the best ways to make extra money at 15 years old that can help you earn real passive income over time.
13. Do Freelance Work Online
Freelancing is a great way to leverage your skills to make money fast as a teen. A study from 2017 predicted that 43% of the American workforce would comprise of freelancers by 2021.
Whether you're interested in doing web design, sales, marketing, data entry, transcription, freelance writing, creative design, or teaching, you're bound to find someone in need.
The possibilities on what you can offer are endless, and there is a multitude of sites that connect freelancers with clients like; Fiverr, Upwork, and Freelancer, just to name a few.
14. Surf the Web and Take Fun Surveys
Earning potential: Up to $35 per survey
Swagbucks is one of the highest paying survey sites to make money by just pushing a few buttons in your free time. I personally use it and usually make up to $10 per survey while watching TV, and it does add up.
Getting started is easy:
Click here to sign up. Remember, it's 100% free.
Confirm your email to get the $10 sign up bonus.
Take paid surveys anytime and anywhere.
Get paid cash via PayPal or free iTunes gift cards
Enjoy knowing that Swagbucks is one of the highest-paying sites that offers surveys for teens.
You can also earn free cash (via Paypal) for everyday activities like shopping, watching videos and searching the web.
If you're interested you can get started with a $10 sign up bonus.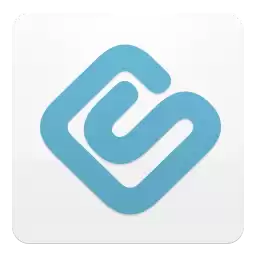 Swagbucks
Swagbucks is a legit beer money site
Make money taking surveys, watching videos, playing games, and more
Earn up to $600 per month
Start Earning
Our Review
15. Get A Free $10 Amazon Gift Card
Earning potential: $10 Amazon gift card
If you are a fan of getting rewards for purchases online, then you'll love MyPoints. With this money making app, you can take surveys, watch videos, read emails and more to earn points that you can reimburse for various online services.
They are also partnered with Swagbucks who was mentioned earlier. You can even redeem your points for cash and travel miles which makes it more flexible. Anyone over the age of 15 can register and claim the gift card. MyPoints is one of the best free gift card apps apps available for teens.
16. Walk Dogs
Earning potential: $500+ per month
This one is for all the animal-lovers out there. Dog walking has two lucrative benefits – you get to spend time with your four-legged friends and you yourself get some exercise.
You can find pet walking opportunities by setting up fliers in your neighborhood or taking to social media. Once you start getting regular clients, you'll be able to earn some steady cash in your teens. You can also use Rover to find dog walking gigs in your neighboorhood.

Rover
What can be easier or more fun than walking sweet pets that you don't have to take home at the end of the day? Start dog walking with Rover today!
Start Today
Watch out for Scams
When you are looking for online jobs whether you are a teen or not — you should be careful about scams.
Just use your common sense and don't pay any money, give out your credit card information, or provide too much personal information.
When in doubt, you look up customer reviews about the company on BBB and TrustPilot to see if they are legitimate. If they don't have any customer ratings — it is best to avoid.
Get goHenry, the Debit Card for Kids
So how will you get paid as a teen? Be sure to get a PayPal account and GoHenry debit card.
With the GoHenry debit card, you can pay for stuff, get paid, save, shop, and budget. Teens can learn to save, balance a budget, pick up good spending habits, and prepare for a healthier financial life as an adult. You can try out GoHenry here for free.
Unless you're 18, you cannot create your own PayPal account, as per the PayPal user agreement. However, your parents can help you sign up for one. And for the bank account, minor children by law can't open a checking account.
They need a parent or guardian to set up a custodial or joint account. A custodial account is the property of the child, but managed by the parent until the child turns 18.
You'll need the help of your parents or guardian to get these two accounts — but it'll be worth it so you can start earning from these ways to make money at 15.
Teens Can Make Money Online
While most of these ways to make money won't generate a full-time income for most teens, it's exciting to make some extra money! Just be sure that you have one of the best debit cards for kids so that you can use your extra money with ease.
Which ways to make extra money at 15 are you currently interested in? Let us know!
How to Get Money Right Now
These apps help you get your paycheck early and can help you borrow money instantly. I mean you worked today, get paid today.