What is passive income?
This post will revolve around ways to make money while you sleep a.k.a ways to create passive income.
You should know that there are four main ways to make passive income:
Investing money (stocks)
Investing time (starting a blog, taking surveys, etc)
Make money by doing things you already do.
Make money by using your stuff (car, spare space, etc)
Let's begin.
Let Your Money Make You Passive Income
Yes, you've probably heard the phrase before. Let your money make you money.
You can find ways to generate passive income by using your money in your bank account.
How?
Here are our top passive income making income ideas:
1. Dividend Paying Stocks
It's been said that the average millionaire has seven streams of income.
Dividend stocks are usually always in the mix.
Dividend stocks are similar to regular shares of stock, but they pay you a small portion of the companies earnings monthly or quarterly.
So it's wise to build a portfolio of dividend-paying stocks that will give you passive income, or give you beer money while you're sleeping!
If you ready to get hip to dividend investing, check out Robinhood or Webull.
Robinhood
What I like about Robinhood is that they make it really easy to invest in stocks, while still having plenty of features as you get more comfortable with investing. Plus you can get a free share of stock like Microsoft when you join through here.
Webull
Webull is a free investing app for your phone. I really mean free all around – free to join and they don't charge any fees to buy or sell the stock. You can get a share of stock like Apple, Ford, or Sprint for free when you join through this link. You can buy dividend stocks with Webull and get a paycheck quarterly or monthly!
2. Get $25 Free to Invest
The app you should know about is SoFi Invest. It's easy, it's fee-free, and it's a bright idea.
Not-so-newsflash: fees are frustrating and they can keep people from investing. It's why SoFi charges $0 in SoFi transaction and management fees. So there's no reason not to start investing.
If you get started with SoFi, they'll give you $75 to start investing.
You don't have to be a pro to invest like one, so get trading. Get $75 when you sign up through this link.
Bonus: Start trading today– and get $75 when you sign up through this link.
3. Real Estate Investing
Fundrise is a real, much better and desirable alternative to stock market investment. With Fundrise, you deal in the private real estate market that allows you to invest just like the super successful institutions.
You don't have to be a millionaire to invest in these types of properties. You can now invest in large-scale real estate for as little as $10 with Fundrise.
Through their real estate investment products, investors earned an average of 8 – 11 percent on their money last year, and all without painting a wall or dealing with unruly tenants.
There is a reason why they currently have over 200,000+ users, this app really pays you!
If you're interested, I recommend you sign up for more information from Fundrise by clicking here.
Make Passive Income with Your Time
You need to put in the time to get that passive income.
Passive come doesn't come easy or else everyone would be doing it.
Of course, there are ways to make passive income while you sleep. The trick is putting in the time, and then you will be able to reap the benefits of getting hundreds and even thousands of dollars a month of passive income.
Let's explore your options:
4. Get Paid To Watch Videos
The next thing you can do is sign up for InboxDollars which pays you, in cash, to watch fun videos & take surveys and they'll also give you a $5 free bonus just to give it a try. By spending just 5-10 minutes per day on this (either on your lunch break or during TV commercial breaks) you can earn and save an extra $50/month. More people should be doing this!
5. Blogging
Starting a blog is easy. The hardest part is getting yourself to just do it. Once you create your blog, you'll actively work towards growing it and it'll grow to become a new passion or hobby you have in life and can make you some good passive income. After starting it, there are a ton of helpful sites and articles for new bloggers.
You can get started initial setup done in under 20 minutes. In that article, I go through the steps that will take you less than 20 minutes to complete the process. I use a WordPress site on BlueHost and it's really simple to set up even for beginners.
If you don't have time right now to set up your blog, you can sign up for my how to start a blog email course. It'll teach you how to start your own blog and make money in 7 days.
Sign up here for the free email course:
6. Sell on Amazon.com
This one is simple. Do you have old textbooks from college lying around?
You should consider selling them on Amazon.
In addition to textbooks, you can probably sell old books, DVDs, cell phones, or other electronics you may have lying around.
You would be surprised how much you can get for your unwanted items. Just list your items for sale and you'll start generating sales and making some passive income.
7. Online Market Research
Taking online surveys to make extra money is a no-brainer!
You definitely won't get rich or make hundreds of dollars per day with survey alone, but you won't waste much time, and you can make some money the easy way. Here is my favorite (and highest paying) survey site:
Survey Junkie: This is a free survey app for your phone. I really mean free all around – free to join and they don't charge anything to be a member (they will actually pay you). You can get a free registration bonus for free when you join through this link.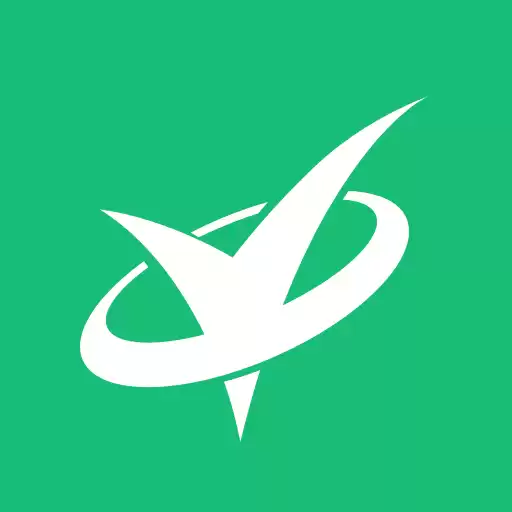 Survey Junkie
Want to get paid for your opinion? Survey Junkie lets you share yours to help brands deliver better products and services. After creating your profile, they'll start matching you to online surveys you can take anywhere.
Make Money
Our Review
8. Reward Sites
Swagbucks is another great survey site to make some extra money on your free time.
It's similar to Survey Junkie, but there are also a few other ways you can earn money as a member (including a $10 bonus just for signing up).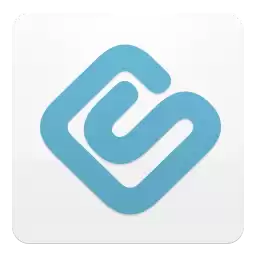 Swagbucks
Swagbucks is a legit beer money site
Make money taking surveys, watching videos, playing games, and more
Earn up to $600 per month
Start Earning
Our Review
9. Podcasting
If you can build an audience for your podcast, then you can make some money through sponsorships, affiliate advertising, and other offerings. Companies regularly pay $250 to $500 for a 30-second advertisement on podcasts. There is money to be made with this side hustle.
Alternatively, you can also use this guide to start your own blog (in 20 min or less).
10. Start your own Drop Shipping Company
Oberlo allows you to easily import products from AliExpress directly into your Shopify store and ship directly to your customers – in only a few clicks. It's very simple to open a shop on Shopify and drop ship items in order to create a business without too much risk.  You can literally start and set up a drop shipping business without any type of product in one afternoon with minimal risk as Shopify has a 14-day free trial and Oberlo is completely free.
11. Freelancing
Fiverr is one of the best sites in the world. The basic premise is "what would you do for $5?" You'll find everything from hilariously weird and useless gags to legitimate and genuinely helpful micro-business tasks.
Lately, I've been experimenting as a seller on Fiverr, and have found it a pretty successful avenue for selling website optimization services, article writing, and proofreading services.
Fiverr can work for you as both a seller and a buyer. It is a great way to make money and also you can find millions of services. Best $5 I've ever spent was using a Resume Revision service and now I receive way more employer call backs now after the revisions. If you want to know which service I used, leave a comment below. If you want to try Fiverr, sign up through here for 20% off your first order at Fiverr.
12. Ebook Publishing
Are you a good writer? You could write an eBook on your topic of choice and sell it on Amazon, Payhip, Lulu, Smashwords, Kobo Writing Life, PubIt! and many other websites that start you out in your side hustle as a published eBook author.
Great way to make that passive income!
13. Resume Writing Service
Learning to write an effective resume is not difficult, it just takes a little bit of time to master what keywords and phrases that appeal to each industry. Once you learn it then you can repeat the same process for each individual resume your write. Then you can start charging for your Resume & Cover Letter writing services on Fiverr.
Earn Passive Income by Doing Things You Already Do
14. Running Errands
Have you heard of Drop? is an easy-to-use app that pays you to shop. You can earn gift cards on stuff you already buy from your favorite brands. I love it because it lets you earn cash for the shopping you would do anyway.
Here are the steps:
Download the Drop app here and remember it's 100% free.
Link your first card to claim 1000 points free.
Drop will automatically add drop points for your purchases.
Redeem Drop points for free gift cards!
Simply link your credit card and whenever you purchase at your favorite activated brands, you'll automatically get points for free gift cards.
I recently redeemed $25 for Amazon after only 2 weeks of using the Drop App. They also give you a 1000 points just for signup up.
Bonus: Drop will also pay you a $1.00 sign up through this link. I bet you're lovin' this article so far!
15. Paid for Searching The Web
When you google make money from home, you probably won't find this option. The self-proclaimed king of the internet, Google, can now be found on almost every device whether it's a PC or a phone. This is why Swagbucks is now offering you the big bucks – relatively speaking – to use their own search engine: Search with Swagbucks.
How does it work? Simply ditch Google, sign up to Swagbucks, and earn as much as $5-$10 every month as you search which can then be cashed in for gift cards for big sites like Amazon.
16. Cash Back Apps
Get cash-back for items you would have bought anyway. You can do this by shopping online with Rakuten. It is my favorite way to make passive income when I shop online and right now they are offering $10 sign up bonus through this link.
Every time I shop online, I start at Rakuten and then I get cash back deposited into my PayPal account.
Hello, passive income.
17. Download Apps That Pay
By using the internet as you do every day, Nielsen invites you to make a difference – and you can make passive income too. I downloaded this app and make around $50-100 passively… it's a legit app. You don't really have to do anything other than initially registering your computer or phone.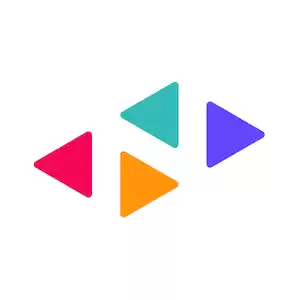 Nielsen
This company will pay you $50 a year to keep their app on your favorite internet browsing device and they also give away $10,000 each month.
Get Paid Passive Income
18. Pogo
Pogo is a consumer rewards app that gives you rewards on every purchase you make, without having to take photos of receipts. They link directly with existing debit and credit cards as well as retailer accounts and automatically reward you every time you shop. All you have to do is log in to Pogo, hit "Claim" on your purchases and you'll get rewards. Cash out to Venmo or PayPal.
Make Passive Income with Your Assets
If you don't want to invest any money and don't really have the time to invest either…what do you do? Well, you can take a good look at your possessions and see if you can use any of them to make passive income. Here's how:
19. Drive with Lyft
Lyft has revolutionized the transport industry. Taxis? Those are so last decade. Ride-sharing is the new face of transport, and it's showing no signs of slowing down.
If you have a car and some spare time, then this service gives you the flexibility to earn some extra cash when and where you want.
A lot of people drive full time for Lyft so you can imagine that's it definitely possible to do this on the side and make extra money and be able to save it.
Once you're a driver you can choose to turn the app on or off and drive whenever you have some time to spare.
They also have a feature that allows you to select your destination, so if you are leaving work (or any other long commute), you could pick up a ride that was going in the same direction.
You can do this 3-4 times a week on your commute and can easily make up to $300 each month and save it all.
With ride-sharing services also expanding into food delivery with the likes of DoorDash and Postmates, there's no shortage of opportunities. They're always looking for more drivers. Check out our full DoorDash review to learn if it's worth it for you.
20. Rent Out Your Car
Let your car pay for itself!  Similar to Turo, Getaround lets you turn your car into a second paycheck with no driving necessary. You're paid monthly. Earn $10,000 per year actively sharing your parked car.
It's great and you can set up your own schedule. Listing your car is free and managing rentals is easy. You can choose how and when to rent your car. Rentals are managed through the app and smart car technology. Don't worry, every trip includes $1,000,000 insurance and 24/7 roadside assistance. Drivers are screened to ensure they have a safe driving record. Ready to see how much you'll earn?
21. Rent Out Your Room
If you have extra room in your house, you can make passive income hosting guests on Airbnb.com. By becoming an Airbnb Host, you can start having their own weekend side hustle listing your home and open bedrooms to travelers looking to book through Airbnb.
With a little bit of traction, you can easily earn extra money that can go towards your rent or mortgage by hosting guests on Airbnb.
22. Delivering Food
If you're free nights and weekends, you can earn extra money delivering food for fellow citizens around your city. It's easy to deliver food with Uber Eats – if you have a car, it's a perfect way to make a good amount of extra cash whenever it's convenient for you. A lot of people do this full time, so you can imagine that's it definitely possible to do this on the side and make extra money by delivering food with Uber, and be on your own schedule.
Need More Passive Income Ideas?
A ton of people are searching online for ways to make money passively.
Over 100,000 people search for these terms each month! Well look no further, because if you wanted more ways to make money online besides these passive income ideas, here's one of my favorite resources to make money online:
Do you know how to make money with money making apps?
How to Get Money Right Now
These apps help you get your paycheck early and can help you borrow money instantly. I mean you worked today, get paid today.