It's no secret that money is required to live in this modern era. In fact, research shows that income has a positive relationship with happiness. Having more money is directly proportional to more comfort in life. There are certain monthly expenses that we have to spend money on such as rent, mortgage, food, entertainment, and of course, beer!
Now imagine if you are getting some percent of spent money back in your pockets. That would be awesome, right? Yes, and so now you can get cash back on your shopping trips with the help of popular grocery apps, rebate apps, beer money apps, cash back apps, and shopping apps!
We've compiled the 10 best coupon apps and sorted them into shopping categories, so you can scroll through and start saving quickly and get your favorite top-rated savings apps downloaded.
Groceries | Rebates | Cash Back | Shopping
---
Best Grocery Coupon Apps
All of these grocery coupon apps are available for both Android and iPhones.
Ibotta
Ibotta is straight forward in getting you money back that you earned. You won't need coupons or promo codes here. Before going shopping, search and add the offers of items you are planning to buy on the app. Redeem your offers by taking a photo of your receipt and get cash back.
After a quick successful validation, cash back will be credited to your balance. The process is as simple as that. Several payment options are available like PayPal, Venmo and gift cards. With Ibotta, you can shop at major recognized stores and apps like Walmart, Safeway, CVS, Target, eBay, Uber, and so many more stores. Ibotta is one of our favorite grocery cash back app, a free app that pays you real cash. What's not to love?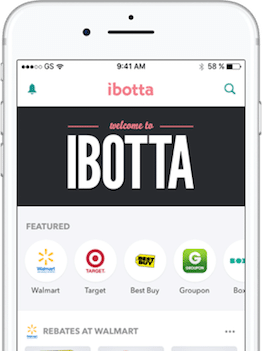 Checkout 51

Checkout 51 has both a website and an app! People can check offers from the Checkout 51 website. You can download their app from the app store or Google Play store for IOS and Android devices. Checkout 51 is very similar to Ibotta's process. Browse the deals and save them, go shopping, then upload the receipt and get cash back.
But there are few things to keep in mind while using Checkout 51. The offers are refreshed every Thursday. Whatever deals and offers you save, you must redeem and upload your receipt before the following Wednesday night or else the offers expire. You should note that the payouts starts from $20.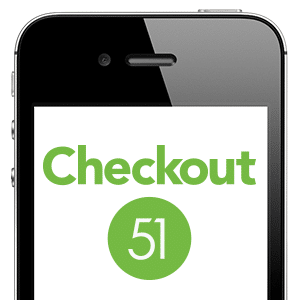 Saving Star
SavingStar is a newer grocery store app but the savings are endless! Deals are updated regularly in the Saving Star app. You can find nearby stores where SavingStar works like CVS, Food Lion, Kroger, ShopRite, Stop & Shop, Target, Walgreens, Walmart and hundreds more! Or you can find them by entering your zip code in the app. Once you find your favorite stores, you can browse the offers and select rebates.
N,ext you'll need to use your store card at checkout and savings are added to your SavingStar account! Once you save $20, withdraw to your bank or PayPal account, or donate to charity.
For participating stores without store cards, just scan your receipts using the SavingStar app or SavingStar.com. You can redeem your savings via PayPal, popular retailer gift cards, bank account or you can donate some or full cash back balances to charities from within the app.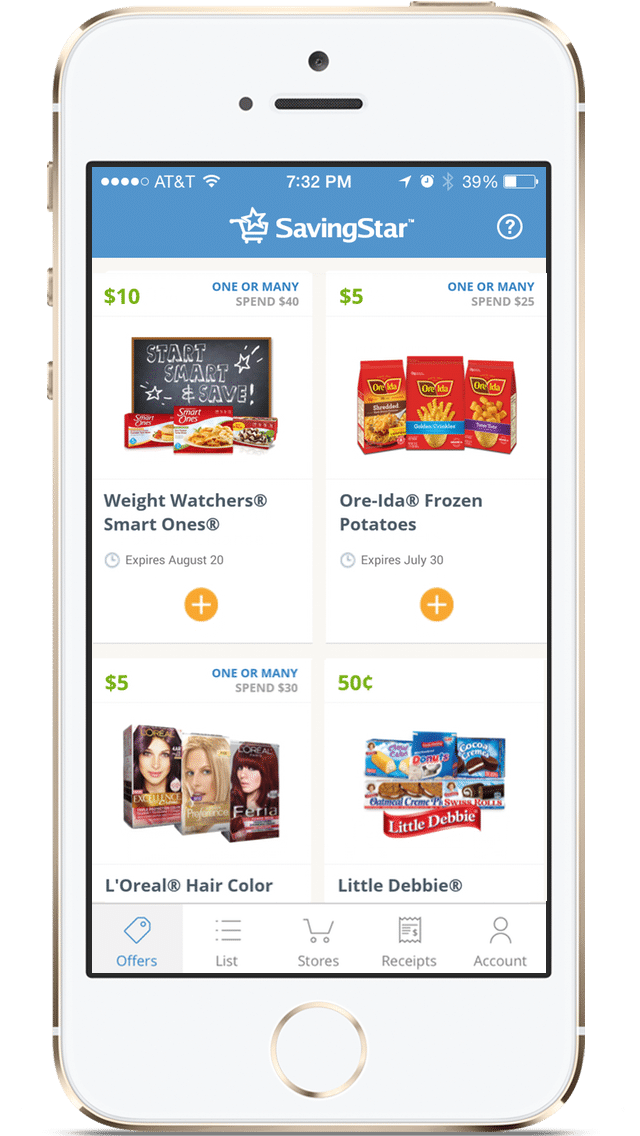 Berry Cart

BerryCart has a similar working concept to the last few coupon apps. You browse the offers, shop the items, upload the receipt and get cash back. But with BerryCart, this is not applicable to all grocery products. Berry cart gives cash back for healthy products like the best organic, gluten-free, or non-GMO foods near you.
For an easy search, you can filter the search of items based on categories like dairy free, nut free, gluten-free, vegetarian/non-vegetarian, organic and similar searches. Each action you complete on BerryCart unlocks a one-time rebate that you can redeem after you buy the product.  Just take a picture of the receipt, and within 24 hours BerryCart will send you real money that can be cashed out through PayPal or various gift cards.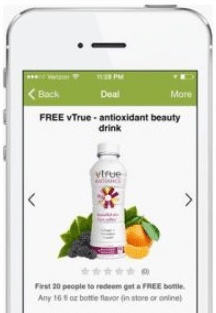 ---
Best Rebate Coupon Apps
All of these rebate apps are available for both Android and iPhones.
Fetch Rewards
Fetch Rewards is probably the most versatile rebate coupon app because you can scan ANY receipt and get rewards! Fetch Rewards makes it easy to save on your everyday grocery purchases by removing the limitations of other apps. No store limitations, no having to clip special offers, no worrying about missing out on savings. All you need to do is snap a picture of your receipt and points will be put into your account. It is that easy.
You can buy in any recognized store, upload the receipt and get points. You can redeem the points for gift cards. As your points accumulate you can redeem them for FREE gift cards to hundreds of popular retailers. You can even cash out your earnings for a virtual Visa or Mastercard. Just remember that you must upload your receipts within 14 days of purchase.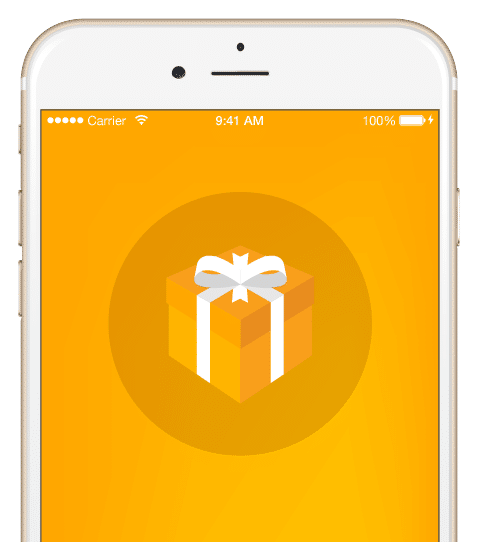 Dosh
Dosh app provides you with updates of the latest coupons, rebates and promo codes applicable at major stores in your area. Along with groceries, you can literally get cash back on everything because the Dosh app connects to your card.
After creating the account, link your debit or credit card with Dosh. Browse through the offers, save them and buy them using Dosh app. Pay with your linked card at 1,000s of stores and restaurants, and get up to 10% cash back automatically in your Dosh Wallet. Once you rack up $30 in rewards, you can cash out. Do what you want. Transfer your cash to bank accounts, PayPal, or donate to charity from the app. Dosh app is available for both IOS and Android.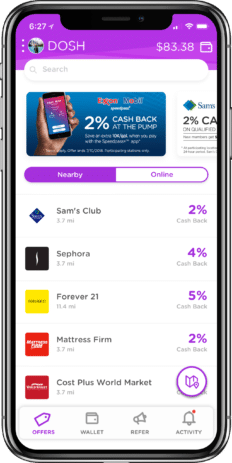 ---
Best cash back Apps
All of these cash back apps are available for both Android and iPhones.
Drop
Drop lets you earn cash back points for every purchase made from the app. You'll need to link a debit or credit card to your Drop app to get started. Once that's done, for every time you go shopping at one of the covered stores, you will get reward points.
Shopping can be done in stores or online, but payment must be done within the Drop app in order to get points. The points can be redeemed as gift cards to Amazon, Macy's, Groupon and more!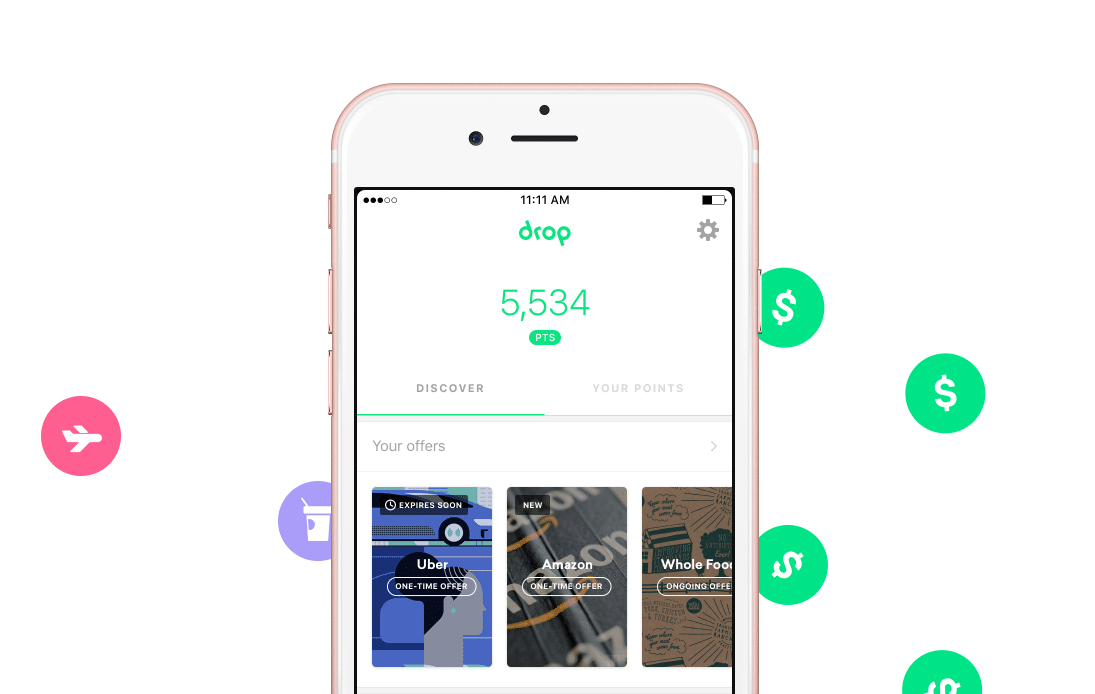 ShopKick
Shopkick lets you earn free gift cards while shopping at your favorite stores. The reward points earned are referred to as "kicks". After getting a certain number of kicks, you can redeem them for gift cards to major stores like Amazon, Groupon, Starbucks and many so many more stores.
One way to earn kicks is to go shopping like you usually would and simply scan your receipt to the app. You can also earn kicks with a lot of other methods:
By viewing online products inside the app
Walking into their partner stores
By scanning the barcodes of selected products
By making online purchases with the app
By watching videos
By purchasing online with the linked card
By visiting online stores
There are gift cards available for specified kicks. Earn more kicks to redeem hundreds of free gift cards!
---
Best Shopping Apps
All of these shopping coupon apps are available for both Android and iPhones.
Capital One Price Protection
Price Protection is a price tracking app that you need in your life. Price Protection automatically gives you refunds for purchases you've already made. After shopping with this app, Price Protection starts monitoring those products within the app. If the price drops then that money is credited to your account. Easy as that.
They also have other features such as price tracking for hotels! Imagine you are planning for a holiday trip with family. You have a few hotels in mind. With the Price Protection app, while you're busy planning your trip, the app will watch for a better deal at the same hotel. If there's a drop, you're due a refund. Prices may increase too, but if Price Protection finds a better rate, the app will help you rebook. Sit back and enjoy your savings and have a wonderful stay!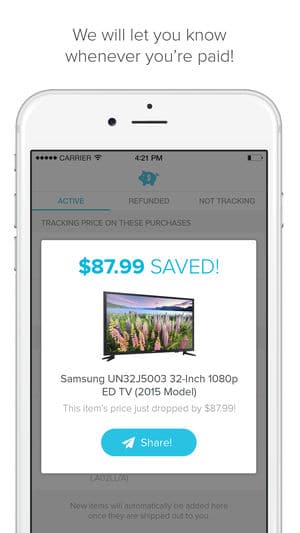 Receipt Hog
Receipt Hog has more types of rewards compared to other apps. The process is the same. Upload the photo of your shopping receipts and earn rewards. Your rewards can then be redeemed for virtual slot machines, sweepstake prizes, gift cards, and real money via PayPal.
You can earn more by trying out slot machines or can redeem the points with gift cards. Redeeming with PayPal takes around 5 to 7 working days to get deposited to bank accounts.

---
Easily Save Money Every Day With Coupon Apps
The above-mentioned apps are helpful in reducing your monthly expenses. All of these free mobile coupon and cash-back shopping apps are available for most iOS and Android devices. The bottom line is if you want to save more money you should be using these savings apps. With these coupon apps, shoppers have the opportunity to earn cash back on select products by performing easy tasks, purchasing the product, then providing proof of purchase. These coupon, rebate, grocery, and cash back apps can help you reduce your expenses to help pay off debt, save for a vacation, or treat yourself to more delicious groceries. Enjoy!
How to Get Money Right Now
These apps help you get your paycheck early and can help you borrow money instantly. I mean you worked today, get paid today.