Freelancers represent about 35% of the global workforce. With a total global workforce of around 3.5 billion, there are about 1.1 billion freelancers around the world.
How do all these freelancers earn money on the Internet? It can seem complicated, but in reality, you can make money with virtually no risk to you, all with little effort. Here are proven ways to earn online by selling your skills online.
1. Sell Your Skills with Freelance Work
One of the most popular ways to sell skills online is with what is referred to as freelance work. Freelance work is defined as working for multiple different sources or yourself rather than one major company.
Essentially, freelancing means that you are your own boss, you charge your own prices, and you work to get individual jobs. Two of the biggest sites for freelance work are Fiverr and Upwork, though they do operate differently though there are others such as 99designs. On both of these sites, you can even get certifications to make you look more desirable.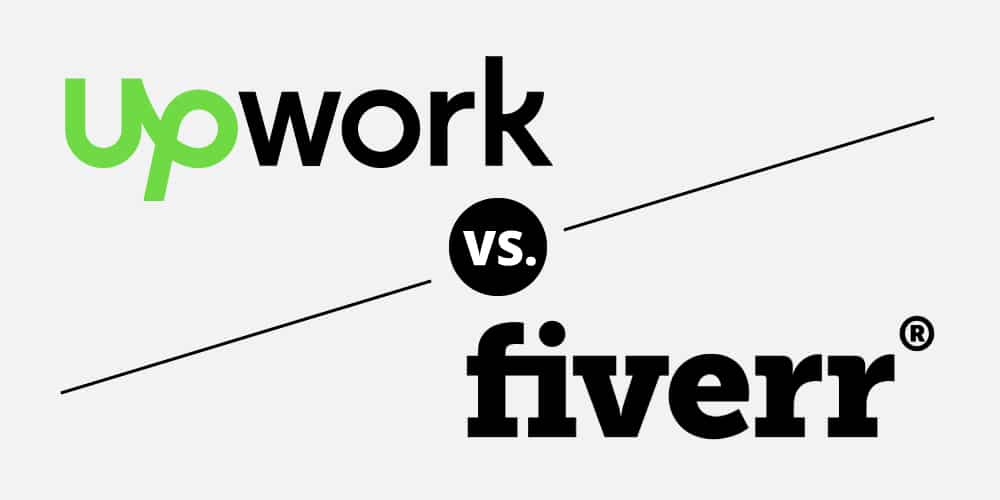 Fiverr.com
Fiverr.com is a freelancing site where you can sign up and create your own 'gigs' that people will order from. When creating these 'gigs', you will decide on packages you want to offer, what the gig is, the pricing of each package, and more.
From there, clients will find your gig and order from it. For example, you may have a gig that states 'I Will Create a Minimalist Logo'. Clients will click on that gig and place an order.
This order will come through on your side, and you have a set number of days to return the work to the client either as a PDF, DOCx, or more. The top three freelancing gigs on Fiverr are website design, social media management, and editing/proofreading.
Upwork
Upwork is a similar concept to Fiverr in which you are selling your skills to different clients. However, rather than creating gigs that clients order from, on UpWork, you have to apply to jobs that clients post. This means that you can make more or less money than you will on Fiverr.
Rather than having a set price, you apply according to the client's budget, you provide a cover letter, you answer interview questions (if applicable), and the client will then decide which freelancer they would like to hire. While it is more competitive, you do have a better chance at making more money.
The top three freelancing gigs on Upwork are also website design, social media management, and editing/proofreading. You can easily make $500 fast in a week by picking up some freelancing gigs.
2. Sell Online Courses
If you are looking to teach a specific skill and feel that you have the speaking skills necessary to teach these skills in online courses, this is another way you can make a lot of money doing what you enjoy.
Some sites that allow you to sell online courses include Udemy and Thinkific. If you do not want to sell through a site, you can also create your own courses and post them through sites such as Shopify, YouTube or even Facebook, which we will discuss later in the article. While YouTube does not allow you to 'sell' courses, you will get monetized once you reach a certain amount of views.
All of these sites, plus more that were not mentioned, allow you to create courses independently whether they are you speaking through a PowerPoint, walking through an activity, teaching academics, or standing in front of the camera and speaking.
These courses would then be offered to clients where they can purchase the course and learn from it. You can create courses on everything from English grammar to graphics and more.
3. Selling Physical Products
If you are not interested in selling your skills but instead want to sell physical products, with proper marketing and skills, you can do so successfully.
If you make clothing, custom paint shoes, or even create stickers, there are many ways that you can sell these physical products to paying customers.
Whether you market through Instagram or create an online store through Shopify or WordPress, with the right marketing, people will be willing to pay for your goods.
4. Online Tutorials
If you do not want to sell a full online course but you do have mini tutorials that you want to sell to people, there are many ways that you can sell these.
Similar to online courses, you can sell mini tutorials through online platforms such as Udemy, but many people choose to post tutorials on public sites such as YouTube because it can lead to sponsorships and monetization.
Some of the most popular tutorials include digital marketing, crafts, makeup, gaming, automotive, programming, robotics, and more. You start small, but as your subscriber's number grows bigger and bigger, the money will begin to come in.
5. Podcasts
Within the past few years, people have begun to blow the podcast industry up to what it is today. While many people love watching videos or looking at tutorials, podcasts are a perfect way to sell your speaking skills to those who love listening to interesting stories or lessons on the way to work, the store, or even as they take a walk around their neighborhood.
The top-rated podcasts include true crime and history, though you can make a podcast about anything with a mic and a computer. What makes podcasts even better is that if you record yourself at the same time, you can double your profit and post it to YouTube as well as all podcast sites.
6. Stock Photography
Are you a photographer, but have trouble getting clients? Or are you relatively good with taking random pictures with a camera? Stock photography is another way that you can profit off of these seemingly random photos.
Stock photos are essentially photos that people can purchase to use in their products, websites, articles, and more. Have you ever seen an article with generic photos on the side?
Those are often stock photos. They don't require crazy camera skill, but they do require a good camera and a website to post these stock photos through.
7. E-Books
Many people, even those who have never written before, are seeing the value in creating their own E-Book. If you have the writing ability or the means to hire a ghostwriter to write for you, an E-Book, or electronic book, is a great way to bring in some extra cash with your skills.
To make this even more enticing, there are many online e-book services you can use to self-publish. Most popular E-Books are self-help, religious, meditation, or life stories, though there are endless possibilities.
8. Service Apps
While these skills are not necessarily online, if you want the freedom to work on hours that you choose, there are various service apps, specifically delivery apps, that you can sign up for and work for.
Three of the biggest service apps are Uber, DoorDash, and Instacart though there are many more. All it requires is a job, a phone, and the ability to get items to people safely.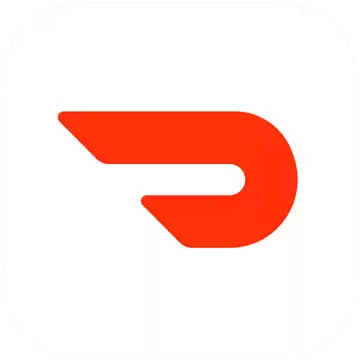 DoorDash
Drive and deliver with DoorDash and start making money today. Pick your own schedule and use any car or bike. Fast signup, great pay, easy work.
✓ Work anytime
✓ Work from anywhere
✓ Access Fast Pay
Make Your First Delivery
Our Review
9. Consulting
Do you have management skills and organizational abilities? If so, you can become a consultant in a niche that you are skilled in such as business consultation. Consulting is a management practice in which you help businesses to improve their performance.
You can become a social media consultant where you plan social media posts, run ads, and more or a legal consultant where you give legal advice. There are many different types of consultants, and with time management skills and management ability, this may be something you can thrive in.
10. Social Media
In the modern age of technology, many people have used their skills and interests to make money from home on social media platforms. Whether it be Instagram, YouTube, Twitter, or any other social media site, with a big following, you can make big money.
With social media, you have to choose a niche to focus on. Many people choose cars, skincare, makeup, clothing, or other popular topics and post about them regularly. With consistency and marketing, you will gain followers and get compensated through sponsorships.
11. Tutoring
Another way that you can sell skills online is through online tutoring. If you are proficient in a specific subject such as math or English, you can become a digital tutor. There are websites that you can sign up for such as Tutor.com or Superprofs, or you can start from scratch helping people do homework or study for tests through the screen.
12. YouTube
As mentioned multiple times prior, there are so many ways that you can sell your skills through YouTube. YouTube is one of the biggest, if not the biggest, online platform for creators to make videos and get compensated for them.
Whether you want to vlog your day, film yourself gaming, or make a 'haul' video, YouTube has it all. The opportunities are endless when it comes to selling your skills and making money from YouTube.
13. Teach Your Hobbies
Do you have a hobby that you are extremely passionate about such as crocheting or singing? Why not take that hobby and teach it to people who want to learn! You can take just about anything and teach it online. With the freedom to teach exactly what you want to teach, you can find the perfect platform to sell your hobbies to interested clients.
Whether you meet with them on Zoom or film your skills and post it online or even write an article explaining step by step, you have the power to sell your hobbies while still having fun! There are unlimited possibilities from teaching guitar to giving gaming instructions.
Things to Remember When Marketing Your Skills Online
When you are wanting to transition from working a traditional career or if you are diving into the world of selling your skills online, there are some important things to remember.
You do not want to dive in headfirst without first stopping to think about the important things: focusing on what you can offer, acting like a professional, communicating with professional lingo, and overdelivering in everything you are doing.
Focus on what you can offer
When you are first thinking about selling your skills online, it is a good idea to list out what you can offer. This will help you to narrow your focus to the exact market you would like to target.
When you are first beginning with selling your skills, this can easily be one of the most overwhelming parts of the process.
To help you combat how overwhelming narrowing your focus can become, here are a few strategies you can use:
List – Make a list of all of your skills and abilities, even if they seem insignificant. You would be surprised what skills you can sell online.
Research – Look into freelancing sites and see what kind of skills are selling. From there, you can decide which niches you can fit into.
Focus – Don't let your mind wander into 'what ifs'. Focus on yourself, your abilities, and what your goal is at the end.
Act professional and use technical lingo
When you are selling your skills online, you have to remember that you don't have a contract or a company backing you. Because of this, you need to sell yourself as a professional who takes potential employer's job and their work seriously. Since you are trying to get people to buy your skills directly from you, they need to trust that you will deliver the job and that you will do so with professionalism and accuracy.
On top of that, you also want to be sure that you speak to your potential clients or followers with the technical lingo for the niche. For example, if you are wanting to be a freelance writer and sell your writing abilities, you must write in a professional manner and use technical academic English. If you fail to speak in the technical lingo of that niche, your followers or clients will not trust that you are advanced in that area of expertise.
Overdeliver always
When you are trying to build your career and become a guru at a particular skillset, you don't want to deliver anything less than the best. This is especially true when you are first trying to get your footing. If you are given a task to do, go above and beyond. This overdelivery will lead to good reviews and returning fans, followers, and clients.
Sell Your Skills Online
Overall, selling your skills online may seem complicated, but in reality, you can earn money with virtually no risk to you, all with little effort with a wide variety of skills. From social media to tutoring and beyond, the digital world opens so many doors for you to make money off of marketable skills you love to do. Try it out, it can't hurt to try!