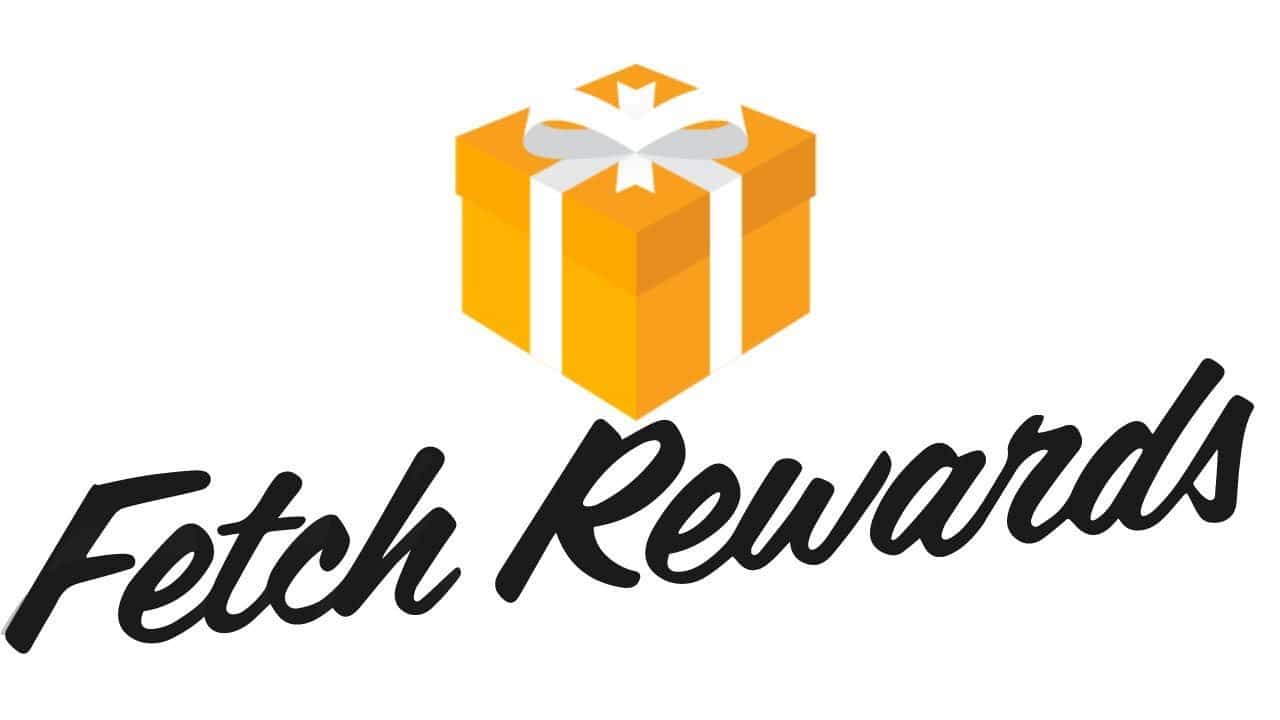 Did you know that you can get paid just for scanning your grocery receipts?
That's right and there only a few coupon apps that really give you the best bang for your buck. And I wanted to see if Fetch Rewards is one of them in this Fetch review.
Fetch Rewards is a mobile rewards app that pays you for shopping (from any store).
This seems like a great way to make money, the easy way, that can add up to a large wad of cash with time. I mean who doesn't love free money?
Here are the quick facts about Fetch Rewards:
Fetch Rewards is a quick and easy way to earn rewards on all your grocery receipts.
Simply scan any grocery receipt from any grocery store and earn points every time you purchase any of the thousands of popular products in their app.
That's right, just scan any grocery receipt, and Fetch Rewards does all the work.
Fetch Rewards is free, simple to use, and gives you quick rewards all on your mobile device.
Let's learn more in this Fetch Rewards review.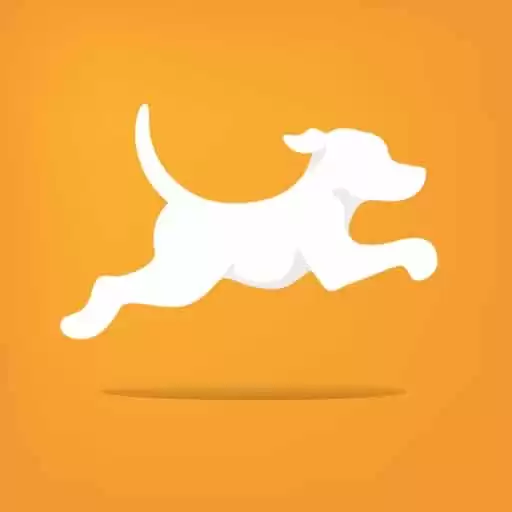 Fetch Rewards
Fetch Rewards is a legitimate app that helps you earn free gift cards by uploading your grocery receipts. I've earned more than $1,000 in gift cards since I started using the app.
Scan a Receipt
Fetch Rewards Review
We will dive into a detailed Fetch Rewards review of this free app that pays you for going shopping.
And believe it or not, out of all the grocery rewards apps I've reviewed, it seems to be the easiest to use and has the cleanest interface out of the bunch.
If you wanted to get $3 just for signing up, you can click here.
How Does Fetch Rewards Work?
Fetch Rewards makes it easy to save on your every day grocery purchases by removing the limitations of other apps.
No store limitations, no having to clip special offers, no worrying about missing out on savings.
All you need to do is snap a picture of your receipt and points will be put into your account. It is that easy, and kind of fun to use.
So I've used other grocery rebate apps like Ibotta, Dosh, and Shopkick but Fetch Rewards works for any grocery receipt. That's why I like this app so much.
I kept on thinking, is the Fetch Rewards app legit?
I learned that it is. All I had to do was take a picture of my receipt after a grocery store purchase and I earned points for every item you purchase from its 250+ popular brands in the app.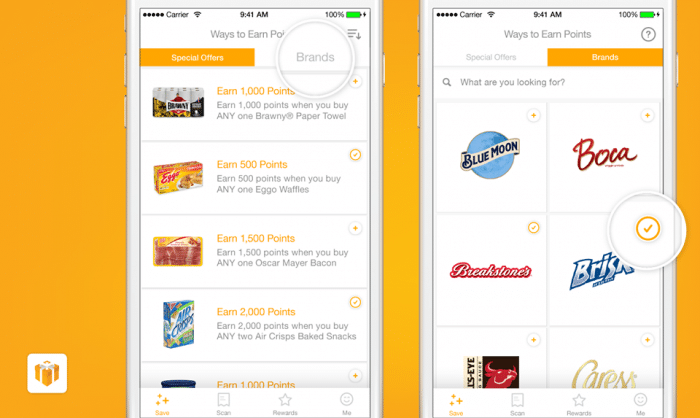 Then I spent the next few weeks accumulating points and redeeming them for free rewards to hundreds of popular retailers. It's easy as 1 – 2 – 3.
Here's how it would work:
1. Scan Receipt: Scan your grocery receipt from any store. You can use receipts from grocery stores, convenience stores, drugstores, liquor stores and more.
2. Earn Points: Every time you purchase a product from one of their participating brands, you'll earn points. Don't worry about clipping special deals to save, we reward you for your everyday shopping.
3. Get Rewards: As your points accumulate you can redeem them for free gift cards to hundreds of popular retailers (the selection is pretty good too; Amazon, Visa gift cards, and Target for example).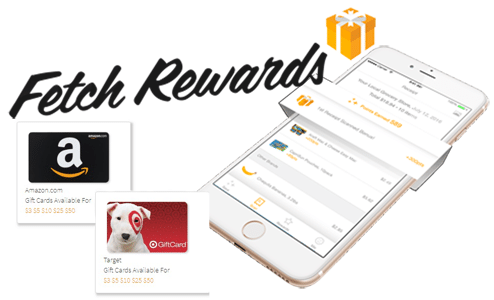 Is Fetch Rewards Easy To Use?
Fetch Rewards is easier to use than most of the other cash back apps I've used.
To earn rewards, simply scan your grocery receipt – from grocery stores, convenience stores, liquor stores, big box stores, and anywhere else you purchase grocery products – and submit.
Within seconds you'll have points in your account that can be redeemed for hundreds of rewards.
Use your rewards however you want. With just a scan, turn your grocery receipts into a free cup of coffee, a night at the movies, a relaxing day at the spa, or birthday present for your kids.
Fetch Rewards Features
Fetch Rewards doesn't make you shop at a small selection of stores in order to save. I guess they know that life is busy enough without having to drive around town chasing deals. I was able to earn rewards on receipts from all grocery stores, convenience stores, club stores, drugstores, and liquor stores. Let me say that again…any grocery receipt – from the big box store to the locally-owned corner shop in your neighborhood – is an easy opportunity to save without having to get fancy with Fetch Reward hacks (that can yield even more savings).
Fetch Rewards Brands and Stores
Here are some popular stores that Fetch Rewards shoppers are saving at every day. This is a mere sample of the thousands of stores you can save with, so scan every grocery receipt and start saving today!
Amazon

Amazon Prime, Amazon Prime NOW, Amazon Subscribe & Save, Amazon Smile, and Amazon Fresh orders are supported. Amazon Business orders are not yet able to be processed at this time
Amazon orders can be scanned in once the order status is "Shipped" or "Delivered", not just "Ordered"

AbeBooks
Abercrombie
AcmeMarkets
Albertsons
Ali Express
Apple
Barnes & Noble
Bath & Body Works
Bed Bath & Beyond
Best Buy
BJ's Wholesale Club
Boxed Wholesale
Burger King
Buy Buy Baby
Caviar
Calvin Klein
Chewy
Chick-fil-A
Chipotle
Costco Wholesale
Crocs
CVS
DECIEM
Delivery
Dollar General
Dominos
Doordash
Drizly
Ebay
Epic Games
Etsy
Fabletics
Food Lion
Foot Locker
Fossil
FreshDirect
Giant Eagle
Giant Direct
Glossier
Google
Google Express
Groupon
GrubHub
H-E-B
H-E-B Curbside
Hallmark
Hannaford
Harmon Discount
Harris Teeter
Herbal Life
Hobby Lobby
Home Depot
Hotels.com
HP
Hy-Vee
iHerb
IKEA
Instacart
Jersey Mike's
Jet
Jewel-Osco
JOANN Stores
KFC
Kmart
Kodiak Cakes
Kohl's
Little Caesar's
Lowe's
Lowes Foods
Lush
Lyft
Macy's
magazine.store
McDonald's
Meijer
Mercato
Michael Kors
Michael's
Microsoft
MyGiftCardsPlus
NYX Cosmetics
Nike
Office Depot
Old Navy
Ozo Foods
Panera Bread
Pantry Shop
Papa John's
PatPat
Peapod
Peets
Petco
PetSmart
Philips
Pizza Hut
Publix
Raley's
Randalls
Redbox
Rite Aid
Safeway
Sam's Club

Does not include Sam's Scan-and-Go purchases

Seamless
Sephora
Shaw's
Shipt
ShopRite
ShopRite From Home
ShopWoodmans.com
Smokey Bones
Snacks.com
Staples
Starbucks
Stop & Shop
Swarovski
Sweaty Betty
Sweet Snacking
Taco Bell
Target
Thrive Market
ToGoOrder.com
Tom Thumb
Tommy Hilfiger
UGG
UberEats
Ulta Beauty
Under Armour
Uniqlo
Urban Outfitters
Victoria's Secret
Vons
Waitr
Walgreens
Walmart

Does not include Walmart Pay purchases

Walmart Grocery
Walmart inHome
Wayfair
Wegmans Food Markets
Weight Watchers
Weis2Go
Wine.com
Yankee Candle
Zulily
Does Fetch Rewards Have a Signup Bonus?
Yes it does, you can get a Fetch Rewards referral code by checking out below:
Here are the steps to claim your Fetch Rewards bonus: Click here to download Fetch and get your $3 referral bonus, scan any receipt from any stores that you use daily and get cash (via PayPal).
Fetch Rewards Summary
No more clipping coupons or chasing limited-time offers at specific grocery stores just so you can save on your groceries.
Fetch Rewards is designed to be a quick and easy rewards app, allowing you to better spend your time on the things that matter most.
Unlike coupon and money saving apps that restrict your reward opportunities to limited-time offers at specific stores, Fetch Rewards makes savings available at all times. You save every time, at any store, when you purchase the thousands of brands in the app.
You don't have to chase grocery coupons to save on your bill because Fetch Rewards delivers those savings every day with the simple scan of your receipt.
Download Fetch Rewards today for free and earn bonus points on your first receipt just for trying the app. You are only a tap away from your next reward!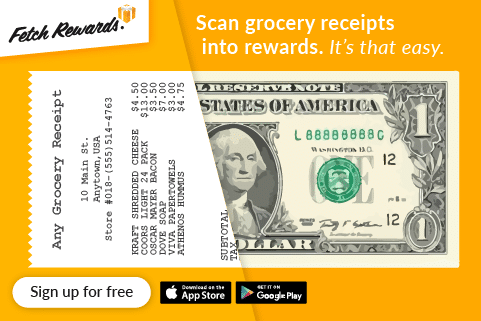 How to Get Money Right Now
These apps help you get your paycheck early and can help you borrow money instantly. I mean you worked today, get paid today.