Do you have any of the best cash-back apps installed on your phone right now? There's a lot of money saving options that exist which are dedicated to saving you money. Many of these sites are just shopping portals that give you cash-back when you shop online through them.
It's a very easy way so to score cash-back. Today, we are going to talk about cash-back apps that completely passive, and you just download and sit back and collect free money.
12 Best Passive Cash-Back Apps and Sites
When it comes to money-saving/cash-back apps, you'll often find that you'll only get cash-back at certain stores, and only when you buy certain items.
The issue with the common selection of these coupon apps that can save you money is that they aren't passive. This means that you'll often have to remember to activate the cash-back when you're shopping online, or you'll have to search through a long list to see if there's cash-back available for the items you plan on buying.
The entire process is tedious, and by the time you actually get the cash-back, it probably wasn't even worth your time.
This post is here to help you earn cash-back or save money on purchases just about entirely passively (if you love passive income, check this post after).
Once you sign up for these sites/apps, there's nothing else for you to do. You'll start saving money when you buy certain things or when you shop at certain stores.
NOTE: This post does not contain everything in terms of passive cash-back. You can also use a credit card with cash-back to earn additional cash-back (stacked), sign up for a particular store's rewards program and earn more benefits (stacked). This list is just bonus cash-back that you don't really have to work for. You might not even want to label these as passive because some might not be 100% autopilot, but these are a very hassle-free way to get money back in your pockets.
1. Capital One Price Protection
How Passive? Completely Passive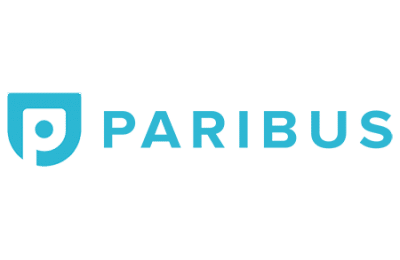 Price Protection is not your typical cash-back app. Once you sign up you can link your different accounts (such as your Amazon account) and it will automatically track your shopping.
Price Protection doesn't directly earn you cash-back — it acts more like Walmart's saving catcher if you've ever heard of that.
If an item you buy somewhere goes on sale shortly after or if there's any other discounts/promotions you may have missed when you originally bought something, they'll quietly get you a rebate on whatever you purchased.
It can be very hit or miss.
The catch is that they do take a cut of your savings. It is 30% for all new users, but for each member, you refer you can cut the cut by 5%. If you save $10, they'll charge you $3 to whatever card you have linked.
Personally, I've found it to be really hit or miss, but I've found some incredible savings. I bought a GoPro and I got $15 saved with Price Protection, and I also got $50 back from some really nice headphones I picked up on Amazon.
What's weird is I bought the headphones like 6 months prior to the rebate. Was shocking to see it, but I've really had some good luck with it.
2. Trim Savings
How Passive? Completely Passive

Trim is similar to Price Protection and Sift, but there's a certain void that it's trying to fill that the other two don't really seem to be filling.
Trim's main selling point is its bill negotiations. Instead of trying to save you money when a price drops, they're going to try and just nip it right in the bud and try to get your bills lower.
Right now they're mainly trying to negotiate with cell providers, internet providers, and cable providers.
Here's how the process goes:
Submit Your Bill: Submit your most recent cell phone, cable or internet bill to get started.
Trim Negotiates: Trim negotiates with your provider to get you discounts on your bill.
You Save Money: Trim takes 25% of annualized savings, but only on success—otherwise, it's free!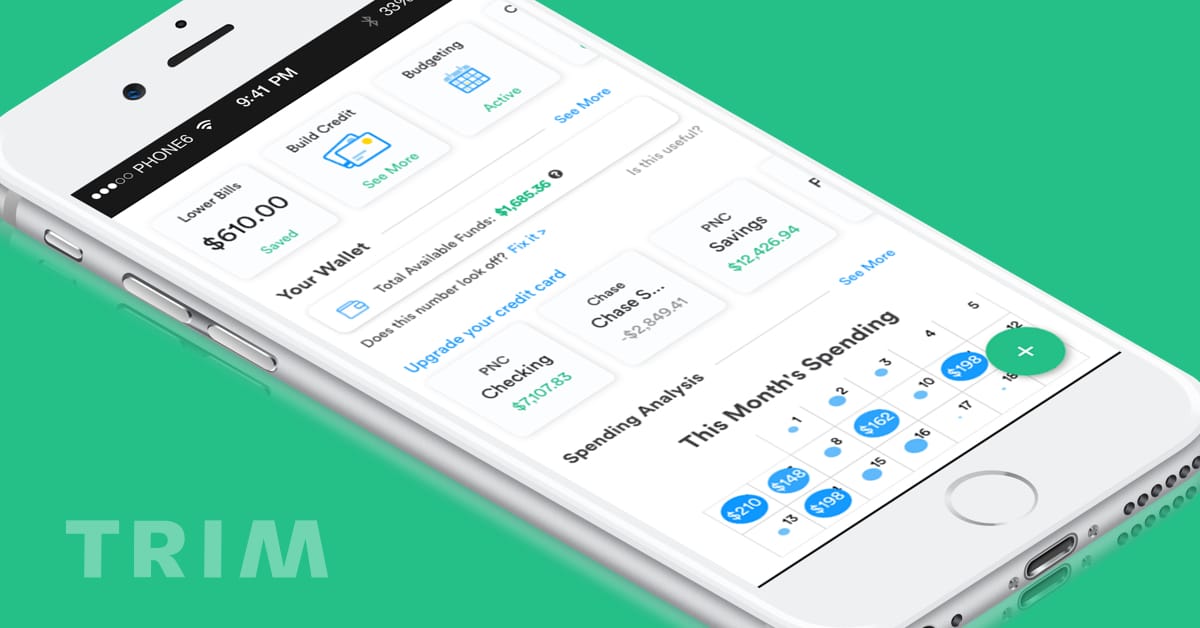 So, similar to Price Proection, Trim does charge a fee. In a sense, I guess that's a good thing because it gives them an incentive to make sure to get some sort of bill decrease for you so they'll make some money too. Their rate is currently 25% of your bill negotiation. Of course, if they're not able to negotiate your bill for you, you won't pay them anything.
Trim does also monitor your bank account for you and they'll notify you of account changes (that you can set). For example, if they see a transaction worth $xxx, they'll notify me that I've made a large transaction. If there weren't already so many other sites/apps that could do that, I'd say that's a great feature that Trim offers.
3. Drop
How Passive? Completely Passive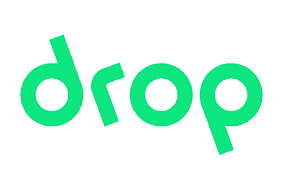 Drop is the free app that's giving out millions in cash rewards for the spending you do every day.
For those of you who don't know what Drop is, Drop is a passive loyalty app that allows you to choose popular stores where you'll earn cash-back (automatically) at as soon as you shop at them (both online or in-store).
Here are just a few of the stores you can pick from Walmart, Macy's, Dunkin Donuts, Target, Whole Foods, Walgreens, Starbucks, Uber, McDonald's, and my personal favorite, Chipotle!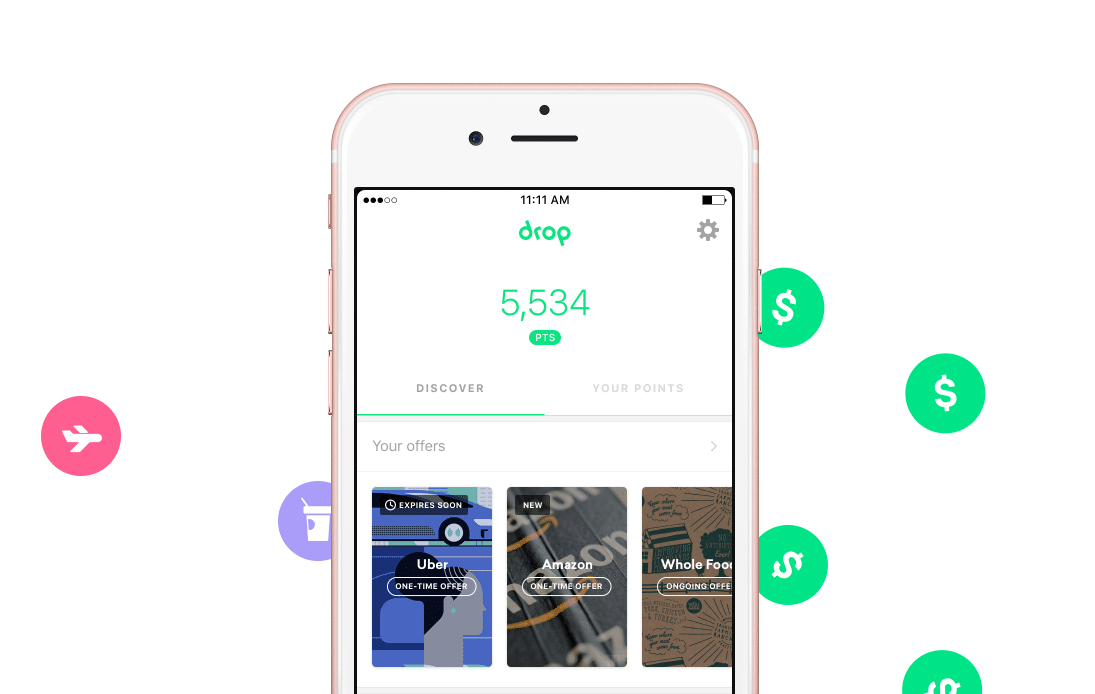 Anyways, if you're not signed up for Drop, it's really a great cash-back app. I've been enjoying it since its launch and I've made a fair amount back in savings from it.
Cashouts are instant and start with various gift cards like Sephora gift cards at $5 (5,000 points) and Amazon is $10 minimum.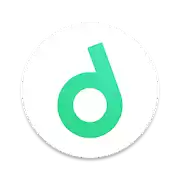 Drop
Earn money back through cash back rewards
Get paid to play games
Drop is a passive way to earn some fun money
Start Earning
4. GetUpside
How Passive? Semi-Passive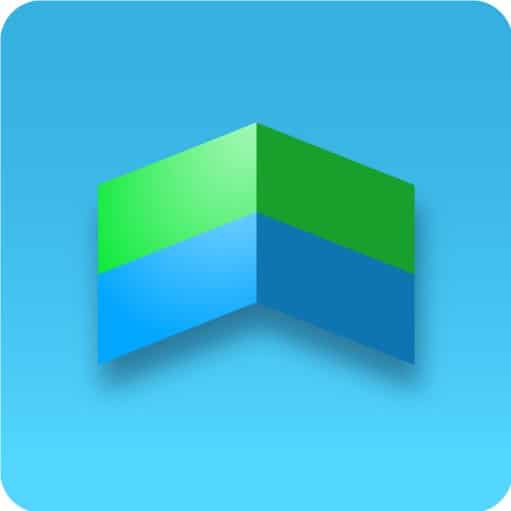 GetUpside isn't really passive because you still have to scan your receipt to earn cash-back.
GetUpside has been gaining popularity in the BeerMoney community because it allows you to compare gas prices at places, and earn cash-back at over 1000s gas stations of gas stations in your area.
It's really easy because you don't really have to look hard to find the gas stations, and you just have to submit a receipt.

I usually just go to fill up, and while I'm waiting I'll open up the app to see if the gas station I'm at qualifies. It'd give me something to do for the minute while I wait for the tank to fill up.
GetUpside partners with local businesses (gas stations, grocery stores, and restaurants nearby) who want to win you over with great deals you'll never get anywhere else:
Up to 25¢/gal cash-back on gas
at 5,000+ gas stations in Texas, Florida, DC, Maryland, Virginia, Delaware, North Carolina, South Carolina and New York, including all the big brands (Shell, BP, Exxon, Marathon, Sunoco, etc)
Up to 15% cash-back on groceries
at grocery stores in the DC area
Up to 35% cash-back at restaurants
at hundreds of restaurants in Houston, Austin, and the DC area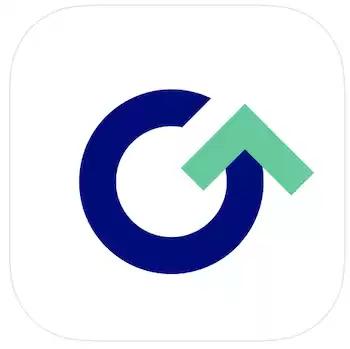 Upside
Upside is a legitimate company that offers cash back on gas, grocery, and restaurant purchases. With up to 25 cents cash back per gallon of gas, up to 35% back on restaurant purchases, and up to 15% cash back on your grocery bill, there are plenty of ways to earn cash back with Upside.
Start Saving on Gas
5. Ibotta
How Passive? Semi-Passive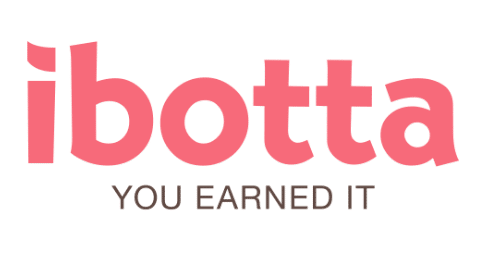 The next cash-back app you should know about is Ibotta. Get cash-back everywhere you shop with offers at hundreds of stores. You actually get real cash with this app — not points or credits.
If you wanted to get real cash via PayPal or Venmo, or buy a gift card with your earnings just download Ibotta for free.
Want to know much Ibotta users earned in total so far?
$526,418,876
Ibotta users have earned millions in cash-back rewards — Real people earning real cash. Join now and start saving on every purchase!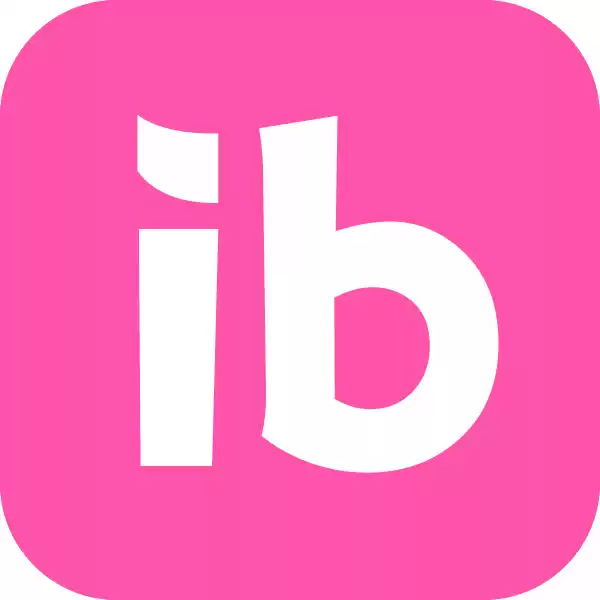 Ibotta
Get real cash back on your everyday purchases with Ibotta. Download the free app or browser extension for cash back on in-store and online purchases.
Earn Cash Back
6. Dosh
How Passive? Completely Passive

Dosh is the easiest money you've ever made. This app is a no brainer, whenever you spent money on one of your linked cards you'll get cash-back passively.
This company not only allows you to get cash-back on everyday p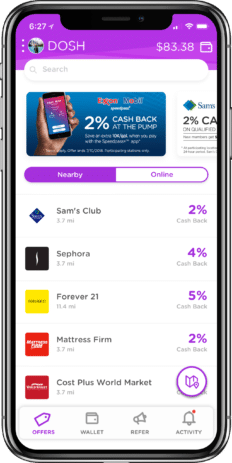 urchases, but no receipt scanning required! 
One thing about Dosh that other cash-back apps don't offer — you'll be able to find cash-back for Travel, Hotels, and Rental Cars. Just something worth checking out if you're interested in it.
Click here to get started with Dosh and get a $5 sign up bonus.
Overall it's one of the best saving apps on the market right now, plus they'll even give you a $5 sign up bonus just for signing up.
Heard enough?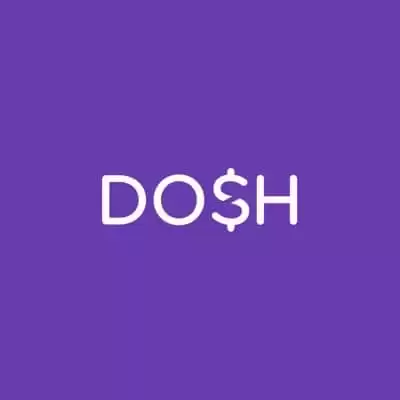 Dosh
The biggest perk of Dosh over other cashback apps is that there's no hassle or hoops to jump through to get cash back. Dosh is money saving app that can provide long-term benefits to regular or frequent shoppers.
Link a Card, Claim $1
7. Fetch Rewards
How Passive? Completely Passive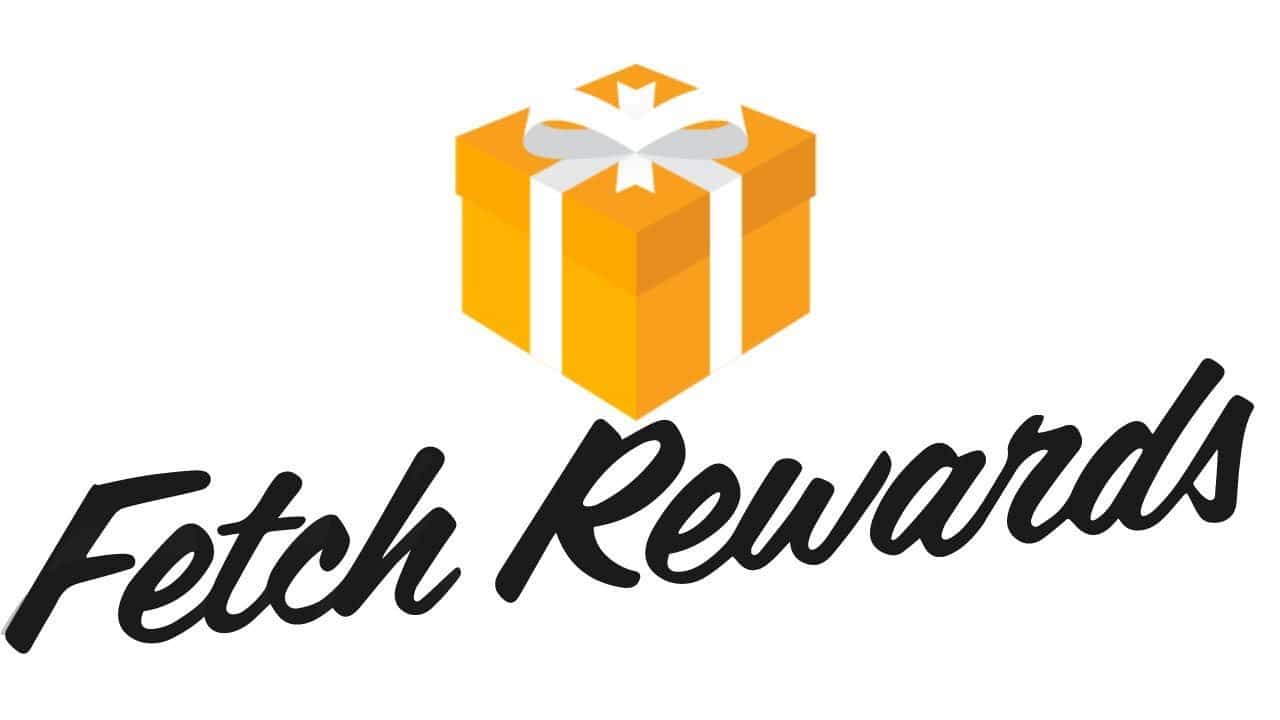 Fetch Rewards is probably the most versatile rebate coupon app because you can scan ANY receipt and get rewards! Fetch Rewards makes it easy to save on your everyday grocery purchases by removing the limitations of other apps.
No store limitations, no having to clip special offers, no worrying about missing out on savings. All you need to do is snap a picture of your receipt and points will be put into your account. It is that easy.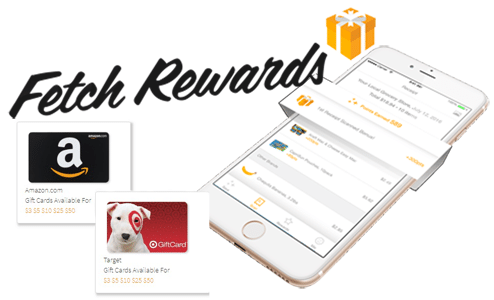 You can buy in any recognized store, upload the receipt and get points. You can redeem the points for gift cards. As your points accumulate you can redeem them for FREE gift cards to hundreds of popular retailers.
You can even cash out your earnings for a virtual Visa or Mastercard. Just remember that you must upload your receipts within 14 days of purchase and always consider using Fetch Rewards hacks to earn even more points.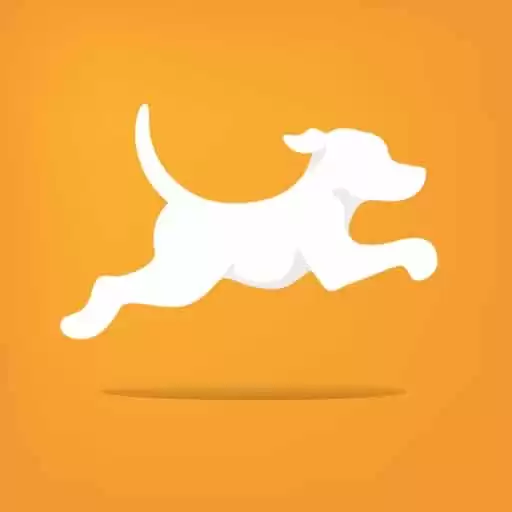 8. Shopkick
How Passive? Completely Passive

Shopkick lets you earn free gift cards while shopping at your favorite stores. The reward points earned are referred to as "kicks". After getting a certain number of kicks, you can redeem them for gift cards to major stores like Amazon, Groupon, Starbucks and many so many more stores.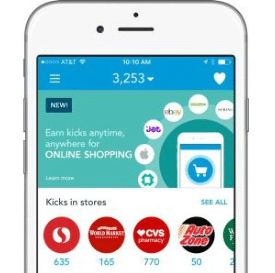 One way to earn kicks is to go shopping like you usually would and simply scan your receipt to the app. You can also earn kicks with a lot of other methods:
By viewing online products inside the app
Walking into their partner stores
By scanning the barcodes of selected products
By making online purchases with the app
By watching videos
By purchasing online with the linked card
By visiting online stores
There are gift cards available for specified kicks. Earn more kicks to redeem hundreds of free gift cards!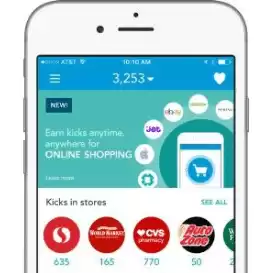 Shopkick
Shopkick is the app that rewards you for the shopping you already do, no matter how you do it. Get reward points (called "kicks") that you can claim for free gift cards! Get kicks (points) when you walk into a partner store, scan the barcode on select products, or make purchases.
Start Earning
9. SavingStar
How Passive? Very Passive

SavingStar has been around for a very long time. It doesn't get a lot of love around the BeerMoney community because it can often be referred to as the 'crappier version of iBotta'.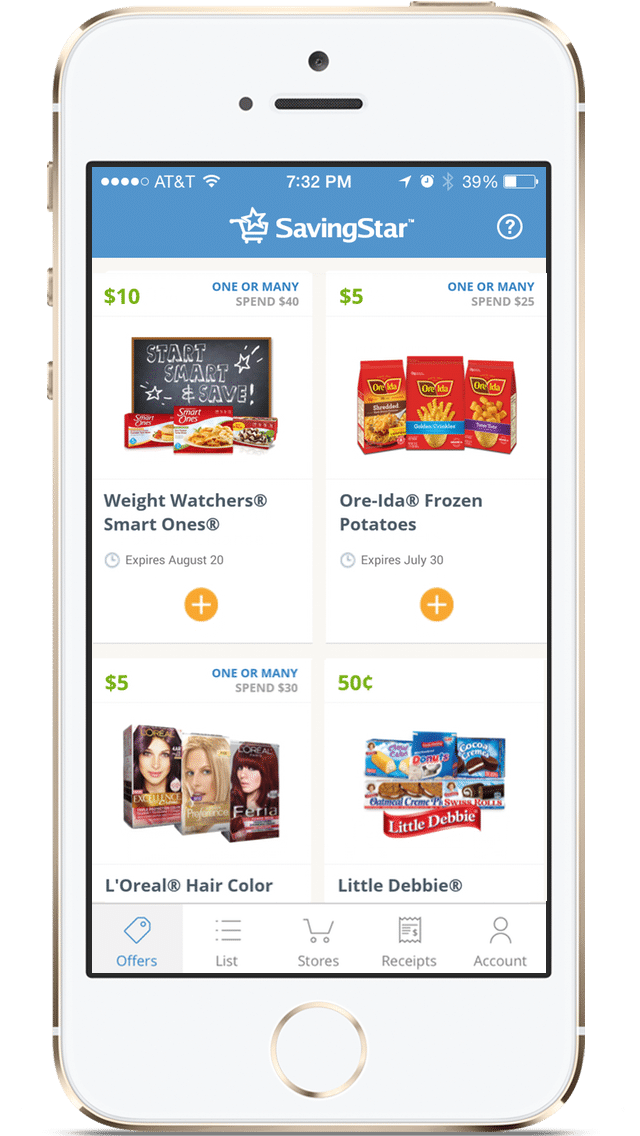 While I agree that the products they have to offer for rebates are limited, there are two things that make SavingStar better than iBotta.
All you have to do is tap to click an offer. Since there's no limit to how many rebates you can activate, you can just activate them all. Check in to the app maybe once or twice a week just to activate offers. Even if you don't plan on purchasing something, just add it in case you happen to buy it anyways.
That makes this a pretty passive app to use to make some extra money. If you love making money, check out our latest post on how to make $100 fast.
Another option that is helpful is that you can link your store rewards card to redeem your offers. After activation of a rebate, all you need to do is buy the item(s) from the store you have linked, and your account balance will automatically update and get you money back.
10. Checkout 51
How Passive? Semi-Passive

Checkout 51 has both a website and an app! People can check offers from the Checkout 51 website. You can download their app from the app store or Google Play store for IOS and Android devices. Checkout 51 is very similar to Ibotta's process. Browse the deals and save them, go shopping, then upload the receipt and get cashback.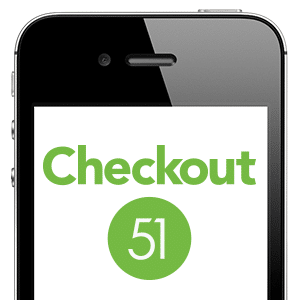 But there are few things to keep in mind while using Checkout 51. The offers are refreshed every Thursday. Whatever deals and offers you save, you must redeem and upload your receipt before the following Wednesday night or else the offers expire. You should note that the payouts starts from $20.
11. Sift
How Passive? Completely Passive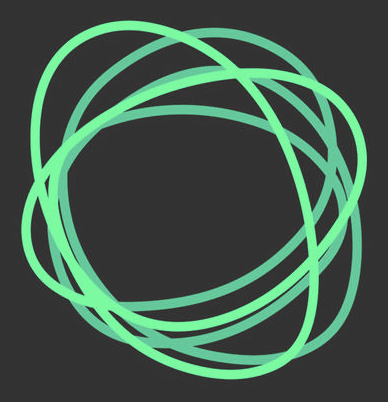 Sift is a similar site to Price Protection, and its key focus is on enforcing credit card benefits that many people don't know about.
It's actually pretty nice.
It'll let you pick your credit card and it'll tell you pretty much everything about your card. I have the Chase Freedom Unlimited card, and I was actually shocked to hear some of the benefits my card has that I have never been taking advantage of.

From Sift's site:
We automatically comb through your credit card policies to show you all your benefits in one place. For every purchase we let you know what benefits you are eligible for. We streamline the claim process to make it as simple as possible to get your money back.
You can link your emails as well as your Amazon account as well and they'll make it really easy for you.
I have not actually used Sift much myself, so I cannot attest to how well it works, but the app store reviews are generally positive for Sift.
12. Empyr Apps
How Passive? Completely Passive
I've listed this as "Empyr Apps" because all of these apps are basically just the same thing. I'll take the example of Swagbucks Local since that's what most of you reading this will already be using. When you shop at a certain store/restaurant, you'll earn with the empyr app you have linked. It's actually really not that special.
Here's a list of some/most of the current Empyr powered apps:
Yelp Dining
Pei (Get $5 Sign Up Bonus)
IMPORTANT NOTE: You're only allowed to use one Empyr app at a time! As soon as you link up with another Empyr app, you'll be disqualified from another until you link back up.
Dosh might be the most popular of these apps right now. Dosh has nice referral programs as well as sign up bonuses that make it very enticing. Dosh also has very decent cash-back at the stores they offer.
Swagbucks Local (Get $10 Sign Up Bonus) will always be popular among Swagbucks users. What's really nice about Swagbucks Local is that the payouts are always instantly converted to Swagbucks, which can help you cash out sooner. You'll also likely get a slot in the Swago board filled out, which might be beneficial to you.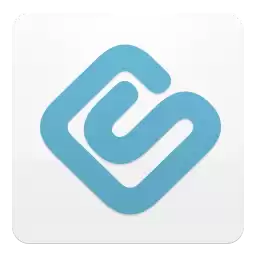 Swagbucks
Swagbucks is a legit beer money site
Make money taking surveys, watching videos, playing games, and more
Earn up to $600 per month
Start Earning
Our Review
Pei (Get $5 Sign Up Bonus) is a really cool new app on Empyr that offers cash-back at a lot of places you likely shop at. I talk about it above.
Bottom Line
Well, there you have it. 11 different ways to save money passively. These are legitimately the best cash-back apps for shopping and groceries in 2021.