There are a lot of GrabPoints reviews out there – most of which are extremely positive – so I wondered "can the hype be real?"
I decided to give GrabPoints a try, and after a few months, I think I can confirm that the site is indeed awesome.
If you're looking for a paid survey site to try out, read my GrabPoints review to help you answer the question: is GrabPoints is worth it?
What is GrabPoints?
GrabPoints is a rewards site. While you may not be able to use it live without a job, members earn points by doing a variety of online tasks, such as answering surveys and watching videos. For each task they complete, members earn points, which they can later convert to cash or gift cards.
GrabPoints has only been around for around 4 years, but membership in their site has been growing at a remarkable rate. They currently have 4 million members, and have distributed over $5 million on rewards. That's pretty amazing, and if you'd like to get in on that action, below are the earning methods on GrabPoints.
How to Earn on GrabPoints
There are several ways to earn extra beer money here. Below are the main earning methods:
Answering Surveys
Members get paid for each survey they complete. These surveys are conducted for market research purposes. Surveys take a few minutes to complete, and your earnings will range from 50 cents to several dollars per survey.
It's worth noting that GrabPoints gives the highest payouts for answering surveys (as well as the other tasks listed below).
Watching Videos
GrabPoints has different channels covering a variety of interests, from sports, to entertainment, to tech. For each video you complete watching, you will earn $0.007. That amount may seem low, but that's because this is a passive earning method: simply keep the video player on while you're doing other stuff, and watch your earnings add up.
Completing Offers
This is a pretty wide-ranging type of task, but they usually involve signing up for trial subscriptions or memberships on other sites. Earnings here vary greatly. You can earn a high of $50 to a low of $0.09. Some offers will require a purchase, or for you to provide your credit card info. And remember, you can always cancel your account before the paid membership period kicks in.
GrabPoints: The Highest-Paying Rewards Site in the World?
There's a lot of empty marketing spin out there on other sites. A rewards site can talk about how they're awesome or fun to use, but how do you really quantify that? I love fun and awesomeness, but at the end of the day, it's all about the earnings. An awesome rewards site should have awesome payouts, hard stop.
GrabPoints refers to itself as the highest-paying rewards site in the world. That's a pretty big claim, since there has to be hundreds, if not thousands, of rewards sites on the internet. With that much competition with the likes of Survey Junkie and Swagbucks, being able to offer something unique or unprecedented is a pretty big deal. Is that claim really accurate?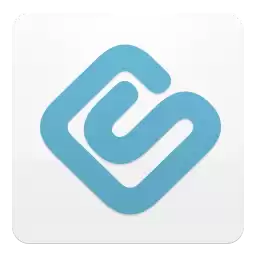 Swagbucks
Swagbucks is a legit beer money site
Make money taking surveys, watching videos, playing games, and more
Earn up to $600 per month
Start Earning
Our Review
To find out, let's compare the earnings of three popular tasks (answering surveys, watching videos, and completing offers) on GrabPoints and other similar sites by checking out this graph.
It's pretty clear based on these figures that GrabPoints is indeed the highest-paying rewards site in the world! That isn't an exaggeration or a boast on their part. It's just plain fact.
What Do The Members Have to Say?
Of course, you shouldn't just rely on reviewers – including yours truly – when making up your mind whether a rewards site is worth trying. It's also best to check out what regular peeps and members have to say about GrabPoints. Fortunately, EarnThatBuck, an online money-making community, is a great resource for user reviews. They have a pretty interesting thread about GrabPoints where people share experiences and payment proofs.
Based on the feedback about GrabPoints, this looks to be a really excellent site, indeed!
How to Get Your Earnings on GrabPoints
Once you've earned the equivalent of $3, you can choose to withdraw your earnings (of course, you can choose to save it for a larger payout later on). You'll have the option of withdrawing your earnings as cash so you can get free PayPal money or as a wide variety of gift cards. I'll be discussing gift cards in the next section.
Once you request a payout, you can expect to get your earnings within 48 hours – that is extremely fast! Other rewards take days, sometimes even weeks, to process your payouts. But GrabPoints expedites the process, which I think is awesome.
GrabPoints: the Pros and the Cons
The previous sections went into a lot of detail about the different elements of GrabPoints. If that was a lot of information to digest, here's a simple breakdown of what I liked – and what I didn't – about GrabPoints. Let's start with the pros:
GrabPoints: The Pros
Lots of Gaming-Related Rewards:Gamers, listen up. GrabPoints is the rewards site for you! Apart from cash, GrabPoints also offers a wide variety of gift cards as rewards. A lot of these gift cards happen to be gaming-related.
Here are just some of the gaming-related gift cards you can redeem: Minecraft Gift Codes, Playstation Plus Codes, Steam Wallet Codes, Xbox Redemption Codes, IMVU Credits, RuneScape Memberships, Pokémon GO Coins, Clash Royale Gems, Facebook Game Credits, and League of Legends Riot Points.
There are a lot of options on GrabPoints, and one of the best things about these options is that they suit any type of gamer – from casuals to hardcore players. I happen to prefer casual games, and found GrabPoints' gaming related-rewards to be a great fit for my interests.
Lots of Rewards in General: Of course, the rewards on GrabPoints aren't just gaming-related. There's something for everyone on GrabPoints, whether that someone is a devoted gamer, full-time homemaker, or busy professional.
First, there's the cash/PayPal reward, which is always nice to have. There are also tons of gift cards from popular establishments and retailers.
Check these out: Walmart eGift Cards, Amazon Gift Cards, Netflix Codes, Apple Music Subscriptions, iTunes Gift Codes, Google Play Gift Codes, and Sephora Gift Codes. That's a wide range of rewards covering a wide range of interests. And the best part here is that GrabPoints regularly adds new rewards to their list!
They're One of the Highest-Paying Rewards Site in the World: I already showed you guys a graph comparing the earnings on GrabPoints vs earnings on other rewards sites. Like I said a while ago, numbers don't lie. GrabPoints really is the highest-paying rewards site in the world!
It's Really Easy to Redeem Your Rewards: The minimum withdrawal threshold is only $3 and it takes only 48 hours to process your payout requests. That processing time is blazing fast! What this all means is that it's relatively easy to get your earnings. It's easy to reach the minimum withdrawal, and actually getting your rewards doesn't take very long.
You can compare this to other rewards sites that require up to $30 minimum and take weeks to process. What this means for you is that you can rely on your earnings on GrabPoints more than on other sites. For example, if you know you'll need some extra cash for groceries this coming weekend, you can withdraw your GrabPoints earnings as cash and feel safe knowing your money will arrive within two days.
It Suits the "Digital Nomad" Lifestyle: GrabPoints has a responsive design, meaning it works perfectly on any mobile device. This is great because I found the best time to answer surveys, watch videos, and all the other stuff is during free or idle time – which happens to be when I'm out waiting in line or in the train heading home. Those moments are perfect for completing tasks. Most freelancers – or so-called digital nomads – will find the tasks on GrabPoints easy to do between other tasks or errands.
GrabPoints: The Cons
Of course, no rewards site is perfect, and GrabPoints is no exception. Here are a couple of things GrabPoints could improve:
Payments are Not Instant: Yes, they have fast processing, but "fast" is not as good as "instant." In an ideal scenario, GrabPoints will be able to give you your earnings right away, but you will still have to factor in the processing time when requesting payouts. So manage your expectations (and budget) accordingly.
You Won't Make a Career Out of This: GrabPoints does offer the highest-paying rewards, but this isn't enough to quit your day job over. Please be responsible – you can't send your kids to college or pay for a new car answering surveys. It's true for GrabPoints and any other rewards site. And to be fair to GrabPoints, they never make outrageous claims about becoming rich through their site. This is actually a good sign, since most scam sites will make offers that are simply too good to be true. Your earnings on GrabPoints will be good for adding a few extra dollars to your income. And that in itself is still pretty awesome!
How to Get Started on GrabPoints
To register on GrabPoints, simply head over to their site – a sign-up form is built into their homepage. Signing-up only takes a few minutes, but remember to add all your demographic info. GrabPoints needs this info to know which surveys are relevant to you and your interests. Knowing which demographic you belong to will let GrabPoints assign you more surveys, so don't neglect this step!
Once you're done sign-up, a confirmation email will be sent to you. Confirm your membership, and your good to go!
The Verdict
GrabPoints is legit! They've got the highest-paying rewards, and consistently provide an excellent experience to its members. Whether your a rewards site veteran, or a newbie looking for a place to start, GrabPoints is a great option. Give it a try!
How to Get Money Right Now
These apps help you get your paycheck early and can help you borrow money instantly. I mean you worked today, get paid today.