Reward apps are a great way to earn more for what you're already spending money on. In fact, many people find reward apps are worth the little effort you have to put into them.
While an extra $10 a month might not seem like much, it can really rack up if you keep up your efforts. You can also think of it as a way to leverage purchases you've already committed to in your favor.
Fetch Rewards offers members a great way to earn extra cash. By taking pictures of your receipts, you can earn points toward plenty of awesome rewards.
However, knowing how to work the Fetch Rewards app is one thing, but understanding how you can work smarter (not harder) to earn points can help you achieve your point goals faster. These hacks aren't cheating the system but instead maximizing what you already do to put more money back in your pocket.
Our guide below includes many hacks you can use to earn more on Fetch Rewards. Though these hacks may not add up to much on their own, they can certainly earn you more points when combined. More points for your efforts means more money back in your pocket where it belongs. All it takes is knowing how and where to find those extra points.
Are you ready to see which Fetch Rewards hacks you can do to earn more money? Let's get started, jump to read the best hacks here.
What is Fetch Rewards
Fetch Rewards is a popular cashback app that you can use to earn free gift cards. All you have to do is make a purchase from a partner brand and upload your receipt. It's that simple! Accounts are free to open and you can submit almost any type of receipt to earn extra money.
In fact, some Fetch Rewards members earn up to $10 or more per month, just by uploading their receipts. You'll have to earn 1,000 Fetch Rewards points to equal $1, but doing so can be easy if you set up a good habit. Just remember to upload a picture of your receipt every time you make a purchase, and as long as that merchant is eligible, you'll receive a reward for your efforts.
To learn more about Fetch Rewards, you can read our full Fetch Rewards App Review — or you can learn about the best Fetch Rewards hacks to earn more points fast below.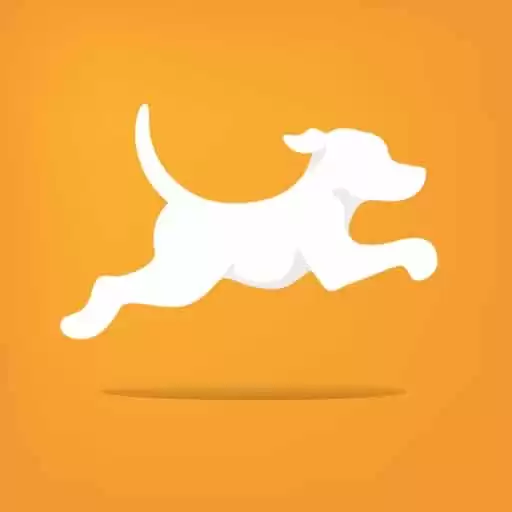 How to Earn Money on Fetch Rewards
Download the Fetch Rewards app from the App Store or Google Play Store to start earning today. Here's how it works:
Sign up for a Fetch Rewards account and provide your personal information.
Add your loyalty cards or phone number to your Fetch Rewards account. You can add multiple loyalty cards to your account, so you can earn rewards at multiple retailers.
Start shopping at participating retailers and scan your loyalty card or enter your phone number at checkout to earn rewards.
When you've earned enough points, you can redeem them for rewards such as gift cards or products from the Fetch Rewards catalog.
That's it! It's a simple and easy way to earn rewards for shopping at your favorite retailers.
11 Best Fetch Rewards Hacks to Earn More Money 
Now that you know a bit more about how this popular reward app works, let's see how you can use the hacks listed below to earn more money. Which ones will you take advantage of?
1. Cash Out When You Can
It can be addicting to watch your rewards stack up day after day. At the same time, if you want to make $20 fast, you'll want to cash out from Fetch Rewards on smaller intervals. It doesn't make a lot of sense at first, but it's a good rule of thumb for any rewards site, not just Fetch Rewards.
Most free gift card apps are prone to accounts getting hacked or banned, sometimes for no reason. Rewards built up on those websites can also expire sooner than you think. That's why it's a good idea to cash out around $3 or $5, as annoying as that might be. It could really help you make better use of your rewards, even if they are in smaller increments.
2. Combine Rewards for Extra Savings
In addition to cashing out quickly, you'll also want to see if you can combine your rewards for extra savings. This means uploading your receipts on other reward apps as well. However, you should upload your receipts to Fetch Rewards first. Otherwise, those receipts may be voided if Fetch Rewards detects they've already been uploaded on other apps.
Apps you can try in addition to Fetch Rewards include Receipt Hog, Pogo, Ibotta, ReceiptPal, Checkout 51, CoinOut, NCPMobile, Swagbucks, and Amazon Shopper Panel. If you want to try uploading a receipt on both platforms, try a low-value one first. That way you're not sacrificing a large receipt.
3. E-Receipts
You can also use Fetch Rewards to upload your e-receipts as well. As long as you shop at one of the following eligible stores, you may be able to earn points for your purchases:
Apple
CVS
Kohl's
GrubHub
Office Depot
Safeway
The Home Depot
Target
To upload these e-receipts, you'll need to connect your Fetch Rewards app to your email address, specifically the one that receives those receipts. Use the "Scan Inbox" button to find eligible receipts you can use to get points. If you're shopping online, you can also check out Rakuten or Capital One Shopping for additional rewards.
4. Hit the Fetch Rewards Weekly Receipt Limit
Though it might seem like a high limit, Fetch Rewards does let you upload up to 35 receipts within seven days. Uploading as many receipts as you can earns you more for your purchases. Make it a habit to upload your new receipts as soon as you get home. It does take some time to get this free money, but it can be worth it.
5. Join Clubs to Earn More
If you're all about maximizing your rewards, research to see if there are clubs you can join at your favorite retailers. These clubs often offer their own discounts so that you can tack on the benefits to your Fetch Rewards receipts. Many clubs offer free membership, which helps to increase your savings. Even if you do pay a small fee, it can be worth it to take advantage of additional discounts.
6. Know Your Receipts
We've mentioned a few times that you should upload your receipts as soon as you can. While you might think putting it off for a few days won't be a big deal, they can add up if you make a lot of purchases. Sitting down for a few minutes here and there can quickly add up to an hour or more of uploading receipts.
Fetch Rewards allows you to upload your receipts up to 14 days after making your purchase. It's best if you try to aim for uploading those receipts in the first week. You should also know which receipts are not eligible for uploading. These include movie and concert ticket receipts, returns, receipts from service providers, experience and airline ticket receipts, and take-out food. Uploading duplicates can also void any rewards from those receipts.
7. Participate in Sweepstakes
You might not make $300 fast with Fetch Rewards, but you can play the sweepstakes to try. Enter sweepstakes and giveaways on the Fetch Rewards app and through social media platforms. In fact, Twitter is a good place to check for updates on new promotions and those you might have missed.
Most sweepstakes offer substantial rewards such as $50-$100. There's the off chance you might even earn more, depending on how much the sweepstakes offer. Each sweepstake will require a different action. Some require you to follow one or more accounts on social media, spend a few points, or even make a specific purchase. We recommend entering these sweepstakes only if it makes sense and you're willing to spend points or money to do so.
8. Promo Codes
Fetch Rewards often uses promotional codes for new users. You can earn 2,000 points or $2 for signing up with a referral code. This is a great way to earn some money for free, without much effort required.
9. Refill Prescriptions with GoodRx
Did you know you can use Fetch Rewards when you refill your prescriptions? Just partner with GoodRx, a company already known for its prescription discounts. When you do, you'll earn up to 10,000 free Fetch Rewards points for your first prescription filling. Upload your receipt to the site to earn those points, but remember, you can use your refills to earn points as well. In fact, you can earn up to 1,500 points for each refill.
10. Special Offers
Fetch Rewards also promotes special offers throughout the year. These offers require you to purchase a specific type of product from a particular brand but are often just as simple as that in terms of qualifying. These offers pay anywhere from 1,000 to 5,000 points ($1-$5). They are a bit of an exclusive deal, so you may not be able to take advantage of all of them.
However, like Drop, Checkout 51, and other money-making apps, sometimes those special offers align with purchases you're already going to make.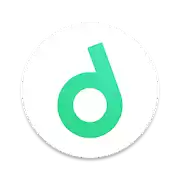 Drop
Earn money back through cash back rewards
Get paid to play games
Drop is a passive way to earn some fun money
Start Earning
11. Tell Your Friends
Referrals help make Fetch Rewards a great app. You can earn $2-$10 per referral by using a promotional code. It's a great way to make some extra points and even help your close friends increase their savings as well.
Alternatives to Fetch Rewards
Several rewards apps allow users to earn cash by uploading receipts from their purchases. Some popular options include:
These are just a few examples of receipt-scanning apps that offer cash rewards. It's worth noting that the rewards and offers available on these apps can vary, so it's a good idea to compare different options and choose the one that best fits your needs.
FAQs
Can you upload any receipts to earn Fetch Rewards?
Unfortunately, Fetch Rewards doesn't accept every receipt. Be sure to check the fine print for what types of receipts you can upload. For example, you may not be able to upload receipts you've already redeemed on other rewards sites. Fetch Rewards also puts a time limit on how long you can take from the transaction date to upload your receipt. 
Is there such a thing as a Fetch Rewards points generator?
No, any Fetch Rewards points generators are scams. Don't be fooled by these websites, which are meant to attack your computer files and personal information and not offer you more Fetch Rewards points. 
Can my Fetch Rewards points expire if I don't redeem them? 
Yes, Fetch Rewards points expire after 60 days. Fetch Rewards will send you a reminder email 30 days before your points expire to remind you to use them. 
Do More with Fetch Rewards
Utilizing Fetch Rewards to earn more for the purchases you make can help you retain some of the money you spent. It might be fun to upload receipts and get paid for it, but chances are it'll take a while to get a large number of points racked up. At the same time, if you use the hacks we listed above, you should be able to get to your goal faster and cash out sooner. We hope this article has helped you to see how you can best use Fetch Rewards for your benefit. After all, they don't call it a rewards site for nothing, do they?