Looking for the best sign up bonus apps? An extra $25 could help many people accomplish a financial goal, whether it's adding to savings, contributing to a large purchase, or even splurging.
There are many ways you can get an extra $25 here or there to help your bottom line, including signing up with various apps and services. Finding those reward opportunities, however, can be a bit tricky if you don't know where to look.
BeerMoney has compiled an extensive list of over 30 different ways you can earn a $25 sign up bonus. All you have to do is create a new account and follow the terms and conditions to earn your welcome bonus.
Each welcome bonus will differ from one opportunity to another. With a handful of these sign-up bonuses, you can put more money (back) in your pocket to save for a rainy day down the road.
Are you ready to see how you can get a $25 sign up bonus? Let's get started!
36 Ways to Get a $25 Sign-Up Bonus
Below are some of the best money-making apps you can download to earn a sign-up bonus.
While each of these apps will pay you real money, not all of them amount to $25.
Still, if you're looking to get free money, signing up and earning cash is the way to go.
Cash advance apps can help spot you between paychecks, and Dave is no exception. This mobile banking app will give you up to $500 at a time to make ends meet. All you have to do is sign up for an account. There's no credit check, interest to be paid, or late fees to worry about. Plus, Dave lets you manage your money, including saving and even side hustles.
Get up to $500 in 5 minutes or less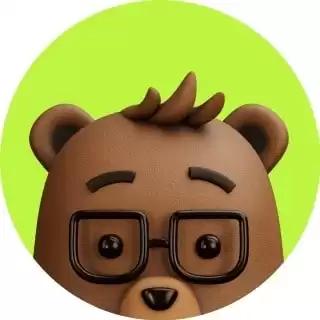 Dave
The Dave app offers cash advances of up to $500. Dave's ExtraCash™ option doesn't require a credit check or interest. Dave will automatically deduct the payment from your bank account on your next payday or on the nearest Friday to when you took the advance.
Learn more at Dave.com
If you're looking for an easy way to get into investing, check out Acorns. This app will award you with $10 when you create a new account and link your bank account to fund it. Acorns allows you to invest your spare change by rounding up your purchases automatically. Before you know it, you'll have a nice investment sum you can use to plan for the future.
Unlike traditional banks, Aspiration is a digital bank that offers new customers plenty of options, including a high-yield savings account. This bank awards new members $150 when they open an Aspiration Spend & Save account and spend at least $1,000 from that account within the first two months of ownership. Plus, the low fees associated with this account keep more money in your pocket.
There are many cashback apps you can download to take back more of what you spend. One of the more popular cashback apps is BeFrugal, a site that allows you to earn up to 40% cashback at select companies.
With BeFrugal, there are many ways to earn cashback. Shop at one of the 4,000+ businesses to buy the things you need and earn rewards. To earn the $10 cashback welcome bonus, you'll need to earn that same amount in cashback first.
BeFrugal has one of the lowest withdrawal amounts of any cashback app, set at just a single penny depending on the payout method you choose. You can request to withdraw your rewards through Venmo, direct deposit, PayPal, gift cards, and more. Plus, you can earn $15 for every referral.
Who doesn't love playing a game of bingo? Blackout Bingo takes a new approach to the traditional bingo game, where two players face off each round and a victor is crowned. All the same, you can still win real money for playing Blackout Bingo, though you might have to put some skin in the game for the privilege.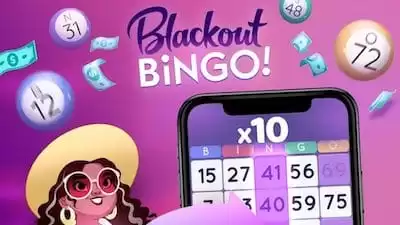 Blackout Bingo
Free practice rounds
Low cash entry fees
Redeem Skillz tickets for real-life prizes
Play multiple matches per day
Start Playing
Survey sites are an easy way to earn some extra cash without having to do more than share your opinion. Branded Surveys awards new members 100 points for signing up. You can also get rewards for making referrals. Branded Surveys requires you to have 500 points to cash out, but you can choose to have your funds delivered via PayPal, a bank account transfer, or a gift card. You can also donate your earnings to charity as well.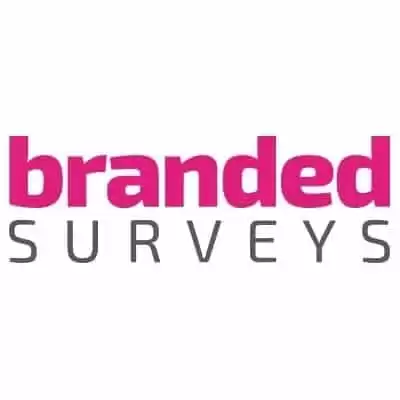 Branded Surveys
This platform lets you earn gift cards and cash via Paypal for taking polls, answering surveys and other things you do online — a great way to cash in on long lines or an endless commute.
Make Extra Money
Install the Capital One Shopping browser extension to automatically apply coupons when you check out with over 3,500 retailers online. This discount extension allows you to apply discounts without having to search for them. Plus, the Price Drop Alert function does just that so you can get the most bang for your buck on the items you've got an eye on.
Cash App is a popular digital wallet you can use to set up a prepaid debit card and send money practically anywhere. There are no fees to worry about either. Cash App also allows you to invest in the stock market or Bitcoin in addition to buying and selling things. Create a new account to earn a welcome bonus of $5 by sending $5 to a friend or relative within the first two weeks. Your referral must open an account for you to earn the $5 bonus.
Not all cashback apps are the same. In fact, Checkout 51 stands out as a cashback app that doesn't work in points. Instead, you earn cashback for the shopping you already do. Just upload a receipt of your purchases and once Checkout 51 verifies the receipt, you're eligible for cashback. Reach $20 in rewards to cash out via check.
To earn the $10 sign-up bonus with Checkout 51, you'll need to refer friends and family. Successfully sign up a referral and they'll get $5 as well.
So far, many of the sign-up bonuses have been less than $100. However, with Credit Insights by SoFi, you can earn up to $510 in sign-up bonuses depending on what offers you complete.
SoFi's Credit Insights is a free credit monitoring service you can sign up for to earn up to $10 in free checks. SoFi also offers checking and savings accounts that offer perks as well. For example, SoFi savings accounts earn 1.8% APY with qualifying direct deposit and earn you a $300 bonus. You can also get paid up to two days early as well.
With SoFi's investing account, you can buy and sell stocks, ETFs, and cryptocurrencies. Any referrals you make that sign up earn you both $15 as well.
Finding a quality credit card to help you build your future can be difficult. With Discover, it's easy to make the most of your new credit card with an introductory 0% APR rate for the first 15 months of ownership. There are no additional fees or rate increases after the first 15 months and you can earn up to 5% cashback every quarter on achievable categories. For example, you can make $100 fast by making purchases from gas stations, Amazon, and grocery stores within the first three months.
The Dosh App offers multiple sign-up promotions throughout the year for new account holders. With the chance to earn cashback on the purchases you're already making, it's easy to see why Dosh is a popular app for those wanting to put more of their money back into their pockets.
To earn the current Dosh sign-up bonus, you'll need to link a debit or credit card. Once you receive enough rewards, you can cash out via cash or gift cards. You can also choose to transfer your rewards directly to your bank account. Dosh app is one of the best side hustle apps out there if you're looking for ways to save on what you already buy.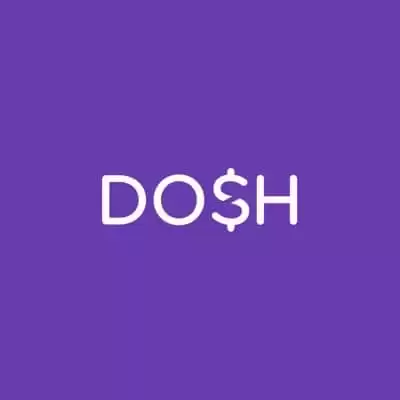 Dosh
The biggest perk of Dosh over other cashback apps is that there's no hassle or hoops to jump through to get cash back. Dosh is money saving app that can provide long-term benefits to regular or frequent shoppers.
Link a Card, Claim $1
Similar to Dosh, Drop offers new account holders several perks. You can earn 5,000 points for signing up which allows you to redeem your rewards for a $5 gift card. All you have to do is link a credit or debit card and shop at your favorite stores. You can redeem your rewards for gift cards, cashback, or even prizes through Drop.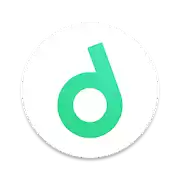 Drop
Earn money back through cash back rewards
Get paid to play games
Drop is a passive way to earn some fun money
Start Earning
Unlike online-only cashback sites, Fetch Rewards allows you to earn cashback on your purchases both in-store and online. It's free to sign up with Fetch Rewards and you'll earn a 3,000-point bonus for doing so.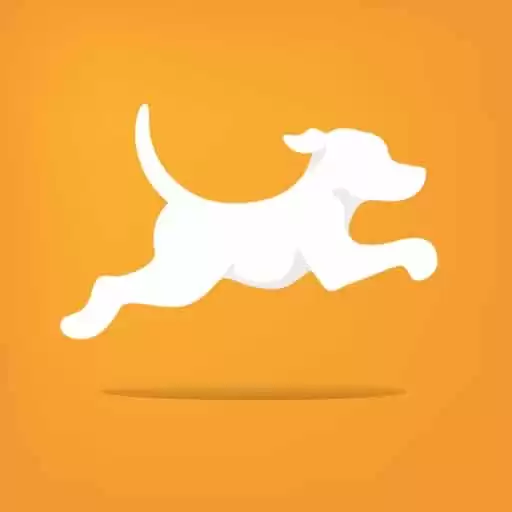 This commission-free real estate investing platform is a favorite among many investors. To earn $10 in shares for free, you'll need to first invest $10. Fundrise is a crowdsourced real estate investing platform that allows you to invest in eREITs and eFUNDs. The $10 you'll receive as a sign-up bonus corresponds to shares in the Fundrise Real Estate Interval Fund, the company's newest investment product.
To earn a $5 instant sign-up bonus with FusionCash, simply create an account. You can earn extra money each month by taking surveys, watching videos, and shopping to earn cashback. There is no minimum to cash out, but you can only request your funds via PayPal.
The infamous group coupon app offers several discounts for new members as well as special promo codes for additional savings. Groupon allows you access to discounts from local businesses in your area. For example, you can get $5 off your first purchase of $25 or more and a 20% discount on your first purchase if you're a new member. If you refer friends, you'll both get a $10 bonus. Groupon allows you to save on many products and services in your area.
Would you like to make money playing video games? InboxDollars offers the next-best thing with paying their members to play games, watch videos, test products, and answer survey questions along the way. You'll get a $5 welcome bonus for signing up. Plus, you can request your rewards through a Visa card, gift card, or PayPal.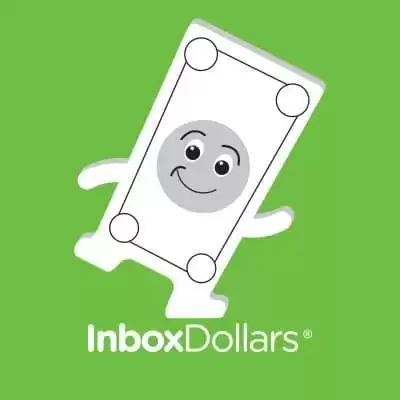 InboxDollars
InboxDollars is a legitimate way to make extra money online
Been around for 20 years
Paid its members more than $59 million since 2000
Free $5 welcome bonus
Start Earning
You can also earn money by opening a new LifePoints account. Similar to InboxDollars, this survey app pays you for signing up. You'll get 10 free LifePoints but you'll need at least 50 to cash out for an Amazon gift card. You can request $10 cash when you reach 1,200 LifePoints.

LifePoints
Earn points, redeemable for free gift cards just by completing online surveys with LifePoints. LifePoints' website is clutter-free and colorful, which makes it enjoyable to navigate and start earning money today!
SIGN UP TODAY!
Many of us don't like someone looking over our shoulder when we're on our phones. With MobileXpression, you can earn extra money by allowing the app to monitor your search and internet usage for market research purposes. You'll get a $5 Amazon gift card if you keep the app on your phone for a week and if you choose to keep it, you can earn free gift cards or cash for your efforts.
This survey site rewards you with $10 just for creating a new account. Though it's not one of the most popular survey sites out there, it can be a good way to earn some extra cash by simply offering your opinion.
The best part about survey apps is that there are many of them out there, so you can have your pick of the best. PaidViewpoint offers new members a $1 sign-up bonus. Admittedly, it's not the best sign-up bonus on our list, but it's another way you can earn for sharing your opinion.
PaidViewpoint requires a $15 minimum account balance to cash out the first time for PayPal rewards or gift cards. The second cash-out amount is lowered to $10 and the third to $5. Most gift cards are in denominations of $5 or $10, so it's easy to earn rewards and cash out without having to worry about losing them.
PointClub is offering a 5,000-point welcome bonus when you sign up for a new account. This app allows you to share your thoughts and get rewarded. You can redeem your rewards for gift cards or cash, but you'll need at least 25,000 points to do so. PointClub allows you to cash out with PayPal as well, or enter the sweepstakes to earn $1 million.
If you're looking for a new way to trade stocks, check out Public. This app rewards you for signing up with a free stock valued between $3 and $300. Most new account holders receive a stock around the $10 value range. There are no fees to join and Public doesn't require any investment minimums either.
One of the best side hustles in recent years is Rakuten, a cashback site that offers you more for the shopping you're already doing. Simply link a credit card you pay with and you can earn cashback from online purchases. You'll get a $30 bonus after you spend the same amount within the first 90 days of owning your new Rakuten account. You can also earn rewards from referrals and up to 40% cashback on your purchases, depending on where you shop.
Commission-free trading is easy with Robinhood. This app took the investing world by storm and continues to offer new account holders free stock valued between $5 and $220 just for signing up. You'll need to keep your gifted stock for at least three days before you trade it to earn and keep your welcome bonus.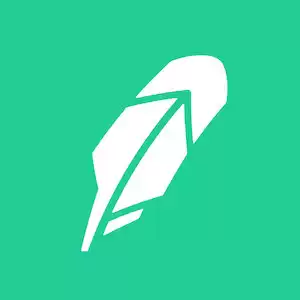 Robinhood
The mobile investing app, Robinhood Instant, offers users commission-free trades on stocks, ETFs, options, and cryptocurrency with no minimum account balance required. Robinhood is a FINRA-approved broker-dealer with ten million users.
Claim Free Stock
Unlike other cashback sites that reward you for shopping online and in-person, Shopkick shows you offers and rewards at retailers before you visit the store. These rewards are updated regularly and allow you to earn free gift cards along the way. Shopkick offers several promotional bonuses that allow you to earn for creating a new account.
Survey Junkie is one of the highest-paying survey sites out there. You'll get a $5 welcome bonus when you complete your first five surveys. You can also refer friends to get 10% of their earnings for the life of their account. Survey Junkie rewards you for playing games, watching videos, shopping online, and answering surveys.
Similar to Survey Junkie, Swagbucks wants to know what you think. This app includes several ways you can earn extra money, from cashback to watching videos and sharing your opinion. Check out our Swagbucks review to learn more about how you can make money with this app.
However, if you're interested in a Swagbucks sign-up code, you'll be pleased to know you can earn $10 just for signing up. You'll have to spend at least $25 at the Swagbucks shop within the first 30 days to earn your bonus and keep it. You can cash out for gift cards of various amounts, but you'll need at least 2,500 Swag Bucks to cash out with PayPal.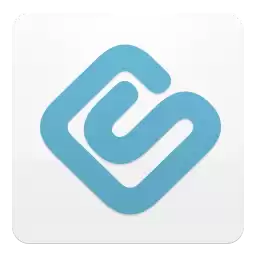 Swagbucks
Swagbucks is a legit beer money site
Make money taking surveys, watching videos, playing games, and more
Earn up to $600 per month
Start Earning
Our Review
As the name suggests, this app allows you to invest in stocks, ETFs, bonds, and more. This particular investment app is a robo-advisor that picks investment products for you. However, you can earn a $10 bonus after you invest $100.
If answering survey questions and playing games sounds like fun, check out Toluna Influencers. This app allows you to share your opinion and refer friends for rewards. Surveys pay anywhere from 15,000 to 50,000 points, but you can earn 500 points to start with a new account. Any reward vouchers you receive from Toluna expire 16 months after the fact, so you don't have to worry about a slim window of opportunity.
Pinning down the current TopCashBack sign-up offer is tricky unless you navigate to their website. However, as long as you link a debit or credit card and create a new account, you're sure to qualify for the bonus. In addition, you can earn cashback for shopping online and withdraw those rewards via gift cards, cash, or a direct bank transfer.
This cryptocurrency-friendly platform allows investors to earn money from alternative assets. Check out current promotions to see what you can earn from creating a new account. TradeStation also offers account holders the chance to learn more about investing and cryptocurrency through their in-depth lessons on the topics.
Getting rid of unwanted subscriptions is easy with Trim. Use this app to cancel subscriptions you don't want without having to sit on the phone for hours at a time. Plus, Trim also helps you negotiate your bills to lower them as well. While Trim doesn't have a specific sign-up bonus for the basic account, you can get $10 when you send a specific code to your new Debt Payoff coach after enrolling in the Debt Payoff Program.
Saving for college is hard, especially for larger families. To help your family save for the next generation, download Upromise and get $30 when you sign up for a new account. The money you save goes into a 529 college savings plan that can be used for tuition, books, and many other college-related expenses when the time comes. Upromise allows you to earn rewards by shopping at participating retailers, answering survey questions, and more.
We gathered everything there is to know about Zap Surveys in our comprehensive review, but know that you can easily earn extra income with this app. It works with other companies to provide market research through survey questions you can answer to earn rewards. Each time you request a payout, Zap Surveys donates to charity. Plus, you're guaranteed a $3 payout on your first survey.
FAQs
How can I get $10 for free just for signing up?
There are many ways you can get a $10 sign up bonus for free just for signing up. Checkout 51, Opinion Inn, Titan Invest, BeFrugal, and Swagbucks all offer a $10 bonus for signing up as long as you meet the corresponding requirements.
Which apps give you money for signing up?
The majority of the apps listed above give you money for signing up. As long as you meet the requirements, you can earn rewards for being a new member.
How can I earn a sign-up bonus?
There are many ways to earn a sign-up bonus, though each typically requires opening a new account. Some apps reward you just for becoming a member, while others require you to act within a certain time frame, complete tasks, or even refer friends and family.
Take Advantage of Sign-Up Bonuses
Entering your personal information on a lot of different websites can be tedious. However, it's better when these sites reward you for your efforts. We hope our list of the best ways to earn a sign-up bonus has helped you to see how you can use these apps to your advantage and earn some extra cash on top. It's important to download and sign up for apps you think you'll use in your daily life, but giving a few a try isn't a bad idea either. With all these new accounts, you may find you've been missing out.