Take fun surveys, make money and instant cash outs – Zap Surveys claim to have it all going on. In this Zap Surveys review, we'll see if it's all legit or just a scam.
There are a lot of ways online that you can make money by answering surveys, but there are none quite like Zap Surveys (37.7K positive ratings on App Store) that offer you the ability to make a significant amount of cash straight from the convenience of your phone.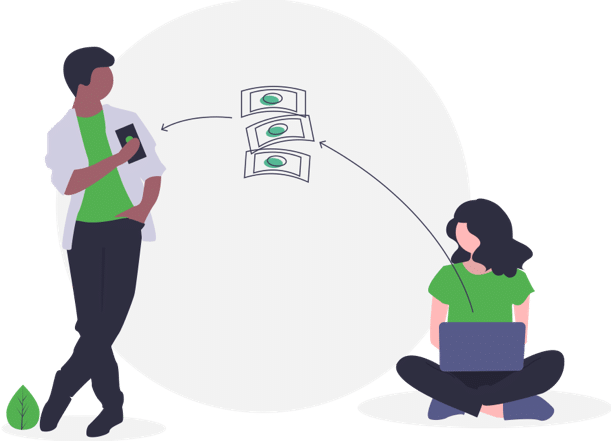 In this review of Zap Surveys, we'll go over what the app is, the different ways you can earn, and if it's a scam. Let's get started.
What is Zap Surveys?
Zap Surveys is the leading survey app on iOS and is also featured on Android. The app rewards people like you and me in cash just for taking surveys. Along with surveys, you can earn money by daily logins and location rewards (we'll elaborate a bit later). Over 2 years of existence, Zap Surveys has paid out over $3,000,000 to its users and that number will only become higher as the app continues to grow!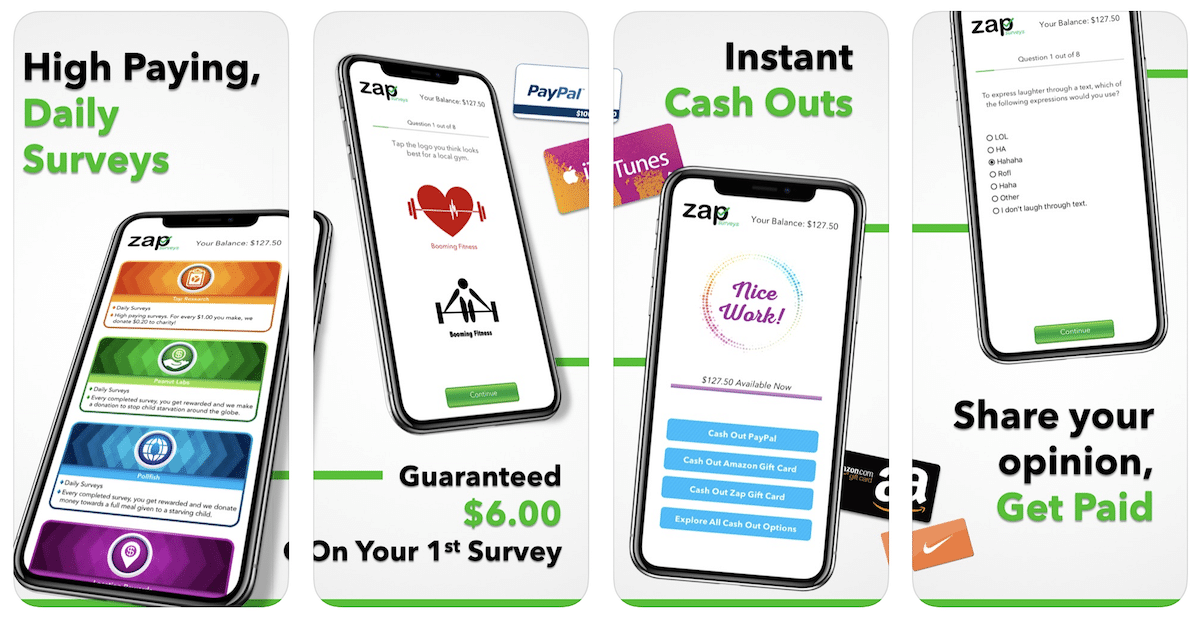 Different Ways to Earn
As soon as you download the app, you're guaranteed $6.00 on your first survey. You are then opened up to several different ways to earn in the app. Here they are:
1. Surveys
Want free money?
Aspiration: Want to get spotted a $100 for free? Simply sign up for Aspiration, and the free banking app will give you cash for free, you just relax while it gives you $100 just for opening a new debit card. There's no catch, just use your card to make at least $1,000 in cumulative transactions within 60 days of opening an account. This bank account is legit and only takes two minutes to sign up for an account.
The main source of earnings comes from, you guessed it, surveys! Surveys range from as low as $.05 up to $10. If you are disqualified from a survey for any reason, don't worry! You will be compensated $.02 for the disqualification.
2. Daily Logins
You get paid $.03 every day you check into Zap Surveys. This is a super-easy way to ramp up your balance. Once you hit a 45-day streak, Zap will pay you $0.75. Being consistent and patient with this feature will turn out to pay huge dividends in the future!
3. Location Rewards
From several ways to earn, location surveys are by far the easiest. You simply turn on your location services and let the app do the rest. When you are near a retailer or restaurant such as Publix, Kroger, McDonald's, or Whole Foods you will get a notification. Open the notification and you get rewarded up to $0.25. Let Zap Surveys do the work while you wait for a notification!
4. Referrals and Social Sharing
Zap Surveys will pay you $.045 and your friend $0.75 for every successful referral.
5. Cash Giveaways on Social Media
This is one of the more unconventional ways of earning in the app cause it has to do completely with luck. Zap Surveys parent company, AppsThatPay LLC holds cash giveaways on their Instagram three times a week. Ranging from $10 to $100, this is an effortless way to test your luck and potentially increase your earnings significantly!
Is Zap Surveys a Scam?
The Zap Surveys App is not a scam. It is a legitimate way to make some extra cash. Even if you don't have time to take surveys you can still make money with very minimal effort!
The Bottom Line
Zap Surveys guarantees the daily surveys you get and tells you the exact dollar amount you are going to earn before even starting a survey. With over 37.7K positive ratings on App Store, it's worth a download.
Want free money?
Robinhood is a free investing app for your phone. I really mean free all around – free to join and they don't charge any fees to buy or sell the stock. You can get a share of stock like Apple, Ford, or Sprint for free when you join through this link. The value of the free share may be anywhere between $2.50 and $500 and fluctuates based on market movements. You've got nothing to lose.