Earning money for spending it is a curious thing. It's the same principle, however, that keeps people signing up for credit cards, the best cashback apps, and even checking accounts. These offers all give you the chance to earn for the purchases you make so you can end up spending less in the long run. The same concept can be found in downloadable apps you can use to scan your receipts. Figuring out which one to invest time in, however, can be tricky.
If you're looking for apps to scan receipts so you can earn more for your purchases, you're not alone. There are so many apps out there that choosing the right one for you can be like picking out a needle from a haystack. Scanning receipts isn't a difficult task. At the same time, finding an app that makes the most of your scanning time will put you further ahead.
Our list of the best apps you can use to scan receipts and earn money includes 18 viable options to choose from. These apps are free to download and don't require a huge commitment to earn a few extra dollars. In some cases, you may even be able to combine rewards from two different apps to earn more for what you've already spent.
Are you ready to see how you can use apps to scan receipts for money? Let's get started!
Why Do Apps Pay You to Scan Receipts
If you want to get free money for paying for things you already know you're going to purchase, apps to scan receipts are one of the first things you should download. Some of the best money-making apps are those that reward you for what you already do and in some cases, they can even stand in as one of many passive income streams you can use to supplement your income.
Most apps pay you to scan receipts as a way to do market research. The best part is that these apps pay you real money to join in. Receipts tell businesses what people are buying, from the brands they choose to the products they're most loyal to. If a particular company is running a promotion, receipts can tell them how well the campaign is going. In the grand scheme of things, a few receipts here and there don't seem like much, but the same could be said for the rewards you'll get for uploading said receipts.
18 Best Apps to Scan Receipts for Money
Scanning receipts is no way to live without a job, but you can potentially make $20 fast if you play your cards right.
Most people use apps to scan receipts for grocery store purchases, which is the case with Fetch Rewards. You can use this app to earn more for categories such as cereal, snacks, frozen, deli, baking, beer and wine, dairy, and beverages. Each dollar you spend earns you 10 points, which you can redeem for gift cards to use on future visits to the store.
Purchasing name-brand items is a great way to earn more with Fetch Rewards. Take a snapshot of your itemized receipt to earn, or activate offers to earn even more. You can use the code "C8MNU" to earn 2,000 points for free. Plus, there is a sign-up bonus of $2 when you upload your first receipt. Learn more about Fetch Rewards with our in-depth Fetch Rewards review and list of Fetch Rewards hacks that make you even more with this popular app.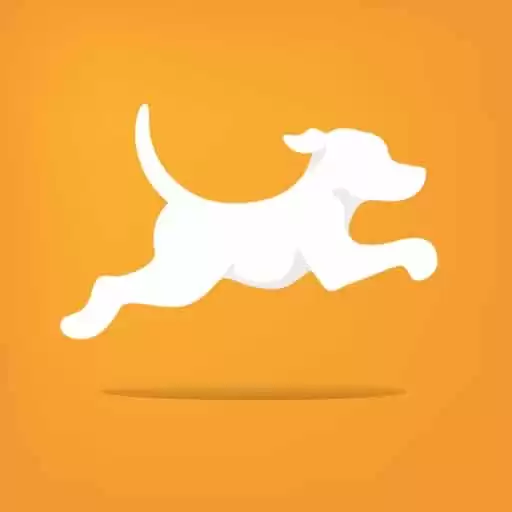 Apple and Android users can easily use Shopkick to earn points for walking into stores, scanning barcodes, and even making purchases. However, you don't have to make a purchase to earn rewards with Shopkick. All you have to do is turn on your GPS.
Shopkick pays you to enter price amounts when you scan product barcodes. You can also browse online to earn, in addition to watching videos. You'll get a $5 sign-up bonus when you use the code "WALLET5," which you can use to redeem for gift cards once you meet the minimum requirements.
Online shopping is easy with TopCashback. Use this app to earn more from your purchases by generating a shopping session through the app. Once you make a purchase, TopCashback tracks it to reward you within 24 hours. This receipt-scanning app also gives you access to discount codes and digital coupons as well.
There are over 3,500 retail partners that work with TopCashback to bring you more. Once you've stacked up enough rewards, you can redeem them for gift cards to earn a redemption bonus, or choose direct deposit or PayPal instead. Earn free PayPal money online in a cinch with TopCashback.
The National Consumer Panel (NCP) Mobile app is one of the many apps to scan receipts you can download on both Android and Apple phones. Simply scan the barcodes of products you purchase to earn points with NCPMobile, which offers to send you a free barcode scanner if you don't have a smartphone. Just try to refrain from scanning everything in sight once you get it.
Unlike other apps, NCPMobile makes you activate offers after you pay, on both grocery and non-grocery items. You'll earn more points the more barcodes you scan, so the most loyal participants earn more on an increasing scale. You'll also get points for answering survey questions. NCPMobile offers weekly, monthly, and quarterly drawings as well.
Apps to scan receipts make it sound easy, but with Pogo, there's no receipt needed. Instead, all you have to do is link your debit or credit card and let Pogo track your progress. Purchases such as retail stores, restaurants, and grocery stores earn you points, in addition to paying bills. Share your location to earn more, or answer a few survey questions to share your opinion.
Pogo knows that you'll probably use your receipts to upload to other apps. That's why they don't penalize you (most of the time) for claiming those receipts on Pogo and another app. There are no minimums to cash out with Pogo, and you can choose between Venmo or PayPal to get your funds instantly.
6. Mobee
If you've ever wanted to shop and let someone know about your experience, Mobee should be the first word you type into the App Store or Google Play Store. This shopping app allows you to mystery shop at grocery stores near you and answer a handful or two questions about your experience. You'll receive points for these tasks within 24 hours. Redeem those points for PayPal cash, merchandise prizes, or gift cards.
This hugely popular app allows you to earn extra money by uploading receipts and scanning barcodes to activate offers. There are over 300 grocery stores (including Walmart, Walgreens, Target, and Kroger) that partner with Ibotta to bring you brand bonuses, monthly shopping bonuses, and the chance to save on both grocery and non-grocery items.
You can also earn money from Jet and Amazon purchases as well. Cash rewards are deposited 48 hours after you request them. You'll need $20 in rewards to cash out via PayPal, Venmo, or gift cards, but you can earn a $10 Ibotta welcome bonus after your first Ibotta purchase.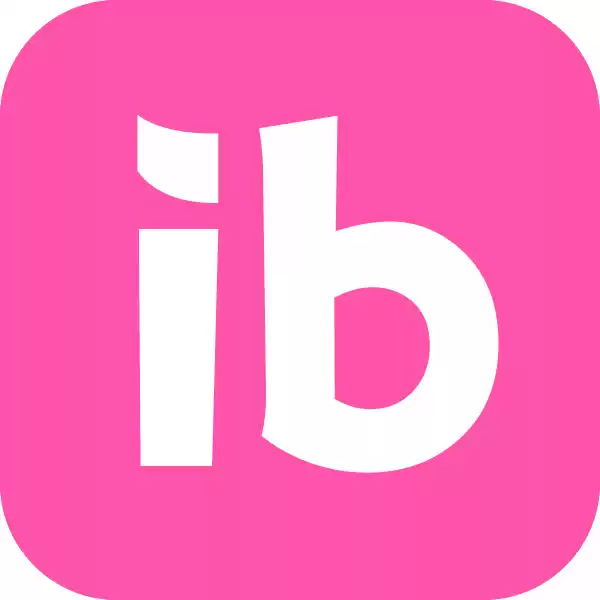 Ibotta
Get real cash back on your everyday purchases with Ibotta. Download the free app or browser extension for cash back on in-store and online purchases.
Earn Cash Back
Second perhaps only to Ibotta, Rakuten is another immensely popular app you can use to make money from your purchases. Rakuten tracks your online purchases so you don't have to worry about uploading receipts. Rewards credit to your account in about two days, but you'll need to reach $5 in rewards to cash out via PayPal or check.
Rakuten allows you to earn anywhere from 1% to 40% back at thousands of retailers. Simply begin a session through the app to let it track what you spend. You can also download the browser extension if that's easier for you. After you make $25 in purchases, you can earn a $10 cash bonus as well.
Is today Thursday? If so, you might want to check out the deals Checkout 51 has for you this week. Updates come every Thursday on a first-come, first-serve basis, so be sure to include checking the new deals on your to-do list. If you want to take advantage of any offers, you'll need to do so by Wednesday at midnight before the new offers roll out.
Offers on Checkout 51 are store-specific in most cases, but most of them work at both in-person and online stores. Activate the offer and then upload your receipt to complete the process. You can also browse offers through the desktop version if the mobile app is difficult to navigate.
Each time you upload a receipt to Receipt Hog, you get to spin for extra rewards. Each receipt earns you credits in the form of coins, which can be used to redeem for gift cards, sweepstake entries, magazines, or a PayPal deposit. If you want cash, you'll need to get at least $5 accumulated to do so.
Receipt Hog also allows you to earn extra money by taking surveys and attempting challenges. You can refer friends and earn as well to supplement your receipt rewards.
11. Target App
Like with most apps from major retailers, the Target app allows you only to activate coupons from the store itself. This helps you to save on non-grocery items to earn more for what you spend. Just have the cashier scan the barcode to receive instant cash savings. It's not quite a loyalty card (Target does have one), but it allows you to view new offers each Sunday. Before you travel to Target, see what you can save on with the Target app.
12. CoinOut
If you buy groceries at Walmart or Sam's Club, get your phone ready to download CoinOut. This app doesn't include any offers to redeem or worry about. You get 1.8% cash back on the food purchases you make as long as you upload your store receipts. CoinOut is available for both Android and iOS users.
CoinOut also offers deals on purchases made with eBay, Hotels.com, Office Depot, and more. There's no minimum balance to request your rewards if you choose direct deposit or Amazon gift cards. If you want PayPal deposits instead, you'll have to rack up $10 in rewards first.
Most receipt apps focus on groceries, but ReceiptPal lets you earn for purchases from gas stations and convenience stores, as well as travel and car dealerships. You can earn 100 points by uploading four receipts, or up to 300 points per week with 12 receipts. Plus, you have three days into the next month to upload receipts from the last one.
Unfortunately, ReceiptPal doesn't accept receipts from your regular utility bills. However, you can enter weekly sweepstakes to earn more. Redeem your points for cash or gift cards as you wish.
14. Coupons.com
As one of the best coupon apps, Coupon.com offers downloadable coupons you can activate before you make a grocery run. This app offers an excess of $500 in savings. All you have to do is upload a receipt and Coupons.com will take care of the rest. Plus, if you prefer paper coupons, Coupons.com is happy to give you a printable copy.
15. SnipSnap
The name of the earning game is easy with SnipSnap. Simply scan the barcodes of paper coupons to add them to your phone. See what current offers are out there for grocery and non-grocery items so you can take advantage of the best deals no matter what you buy. Rewards come in the form of discounts, so you don't have to worry about redeeming points.
16. Makeena
If you've got a strict diet, Makeena might just be one of the best apps to scan receipts. This app works with healthy foods to offer you more for watching what you put into your body. If you enjoy purchasing fresh produce, this app is a no-brainer.
You'll need to activate offers before you shop. Makeena rewards you for healthy brands and only requires you to upload a receipt and scan the barcodes to qualify. Once you reach $20, you can redeem your points through Venmo or PayPal.
17. CheckPoints
Getting paid to scan receipts is great, but combining that with many other money-making opportunities gives apps like CheckPoints an edge. This app allows you to earn points for scanning barcodes, of course. In addition, you can also earn money by surfing the web, watching videos, playing games, and shopping online. Like Swagbucks, you can redeem your rewards for gift cards and merchandise of your choosing.
Shopping on Amazon can make it easier to get what you need without having to visit a store. However, you should search the coupon page before you shop to see what offers you can take advantage of. Amazon Coupons are available to both Amazon Prime members and non-members.
However, if you are a Prime member, you can use Prime Pantry to ship boxes up to 45 pounds for only $5.99. The best part about Amazon Coupons is that they automatically apply at checkout. There are no codes to remember or boxes to tick. Instead, you just check out and enjoy the savings.
How to Make the Most from Scanning Receipts
Simply scanning receipts isn't enough to keep you earning the most rewards possible. Instead, you'll want to follow these guidelines for making the most of the time you spend scanning receipts:
Combine receipt rewards with loyalty points, manufacturer and/or grocery store coupons, and reward credit cards.
Scanning your receipts as soon as possible can help you avoid missing out on rewards, as some apps limit how long you have to upload your receipt after making a purchase.
Alternatively, you can set up a time every few days to upload receipts all at once. This can help save time in the long run.
Make a pile of receipts to upload and throw them away once you've done so. You can even add this to your budgeting tasks to be more efficient.
Coupons are not coupons if you have to stretch farther than you'll be rewarded for. If you weren't going to purchase an item in the first place, don't bend over backward to use a coupon on it just because.
Download one or two receipt-scanning apps at a time. Try them out to figure out which one best fits your style.
As you use your new app to scan receipts for money, you'll learn the best way to make the most of your purchases. Streamlining the process can help you stay efficient while still earning rewards.
FAQs
How much in cash back rewards can you earn from scanning receipts?
It's hard to put a number on how much in cash back rewards you can earn from scanning receipts. It all depends on what you purchase, where you purchase it from, and which apps you download. In most cases, it's well worth the few minutes to earn more for what you buy. 
Can you retroactively scan receipts to earn rewards?
Some apps may let you retroactively scan receipts. That is, you can upload a receipt you received a few days before you signed up on the app. However, this is not always the case with every receipt-scanning app. 
How many cashback apps should I download to scan my receipts for money?
Downloading one or two receipt-scanning apps at a time can help you keep things straight. Some apps can determine when you've uploaded a receipt to another app, making that same receipt useless on the second app. However, you may be able to use a few different apps to scan receipts if they each have a specific purpose. 
Scan Receipts to Earn Some Serious Paper
Scanning objects is fun at the supermarket when you're checking out but now you know that scanning receipts can be just as fun and rewarding. We hope you've found these apps to scan receipts useful in determining how you'll earn more for what you already spend money on. Apps that let you upload receipts are just one type of many out there willing to help you do more with what you've got. How else can you make your apps work for you?
How to Get Money Right Now
These apps help you get your paycheck early and can help you borrow money instantly. I mean you worked today, get paid today.