It's estimated that by 2024, there will be over 3.3 billion gamers worldwide. That's a lot of gameplay going on!
Playing games on your phone can help you pass the time, get your mind off life, and challenge your brain with new missions and situations.
With game apps like Mistplay, you can get paid for all the time you spend playing games. Sure, it's not enough to retire on, but it's more than nothing.
We've compiled a list of game apps like Mistplay that pay you to play games and achieve specific missions. If you get tired of one app, you can easily switch to the next.
Are you ready to learn more about apps like Mistplay? Let's get started!
What is Mistplay?
Exclusively an Android-based app, Mistplay awards you points for playing games. That's right, you can make money playing games! You can then redeem those points for cash or free gift cards.
Mistplay is a gaming platform that has over 10 million downloads thus far. When you download Mistplay, you'll be prompted to find games you want to play and download them through the Google Play Store.
Playing games through Mistplay earns you Game Experience Points (GXPs) and Player Experience Points (PXPs). As these amounts increase, so do your earnings.
You can also earn money by referring friends and family or watching ads. When you reach $0.50 in rewards, you can cash out with free gift cards or request cash via PayPal.
Most games last around two to five minutes. If you are a diligent player, you can make up to $50 or more per month with Mistplay.
17 Apps like Mistplay
If you're looking for the best money-making apps, apps like Mistplay are right up your alley. Keep reading to see which apps you can download to get paid for your game time.


If you're looking for Android apps that pay you real money, Rewarded Play offers several that earn you more through this app. Games on Rewarded Play change frequently but can include:
Solitaire
Mahjong
Wheel of Fortune
You can also visit the app daily to earn rewards you can exchange for gift cards. Points add up quickly, so you can get gift cards from Amazon, Best Buy, and Target without too much time spent on the app.
Most rewards appear within 48 hours of redemption. You'll need about 45,000 points to redeem a $5 gift card.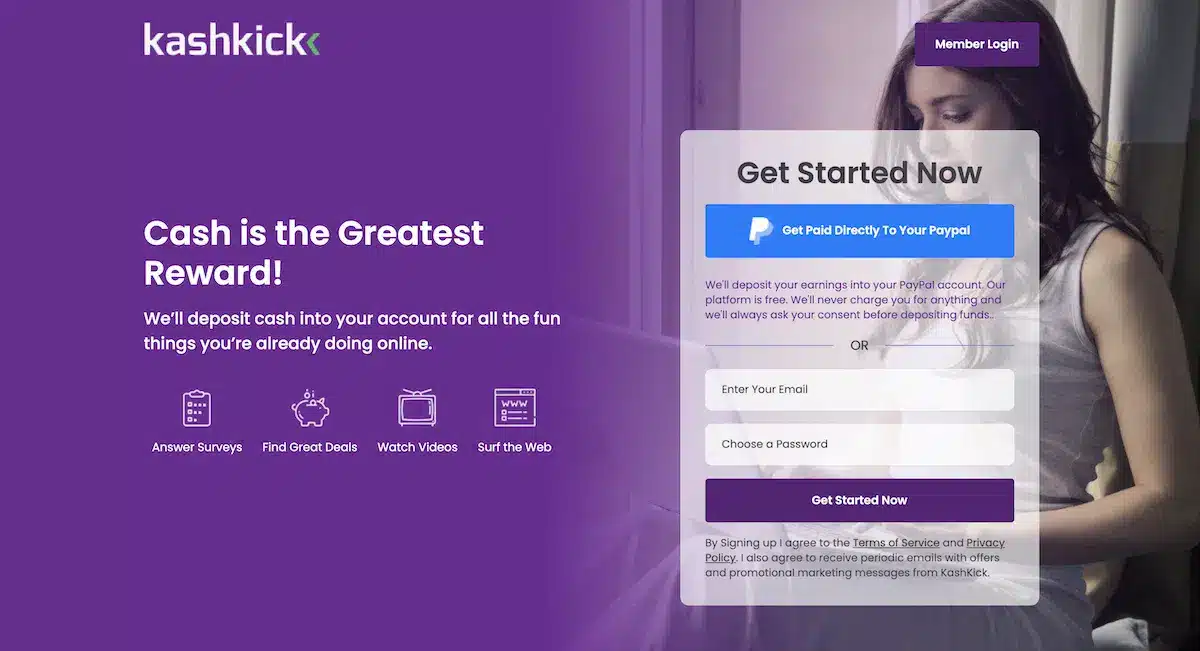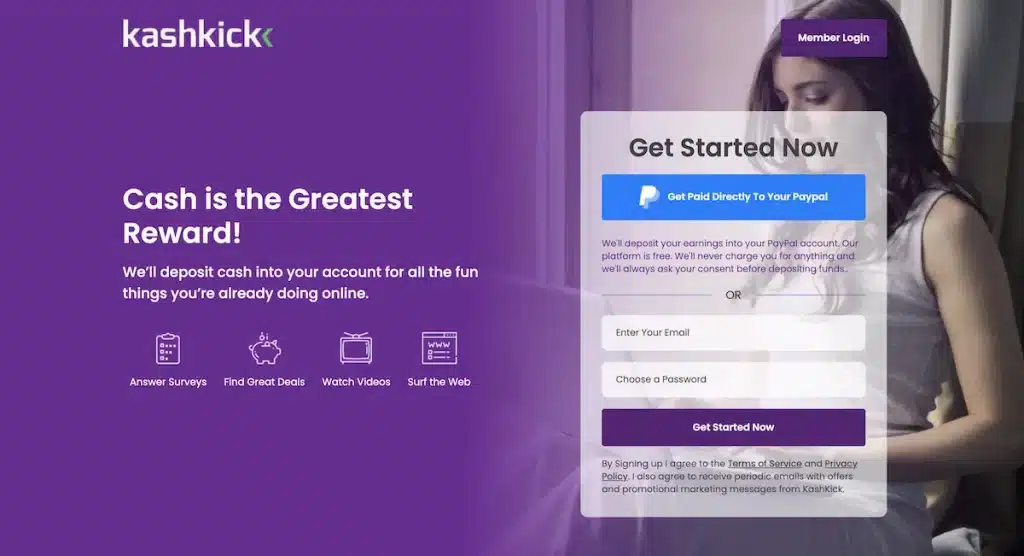 You can answer a few questions per day and play games to earn real cash with Kashkick. This app doesn't deal in points, units, or gems, so you know exactly how much you're earning as you earn it.
In addition to playing games, Kashkick rewards you for answering quizzes, watching videos, and making referrals. You can request a PayPal payout once you earn $10 in rewards.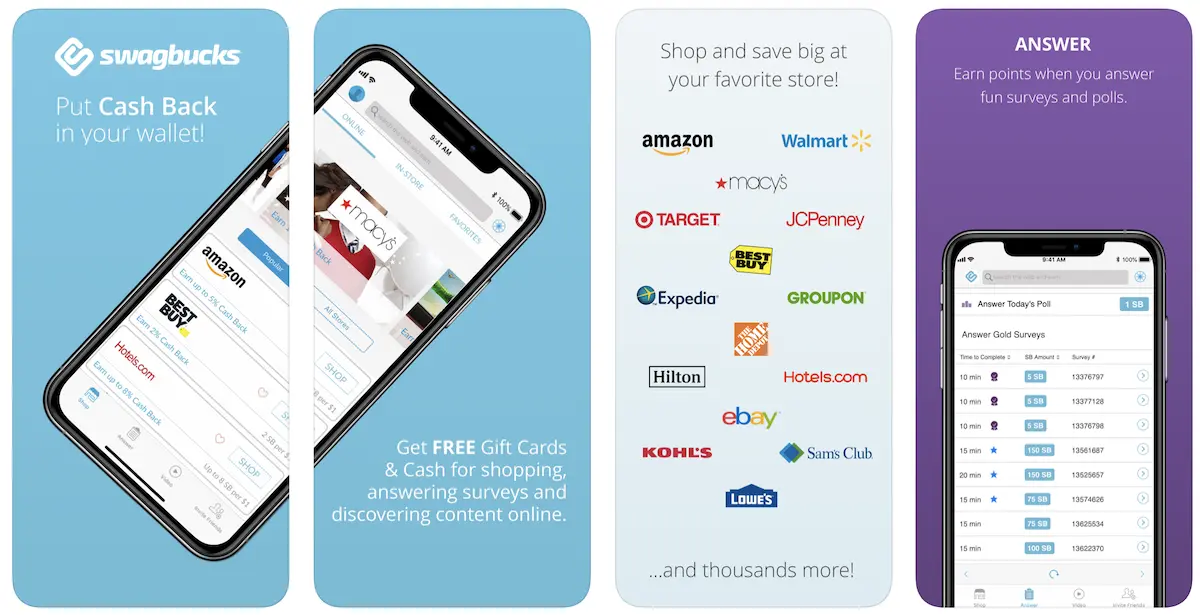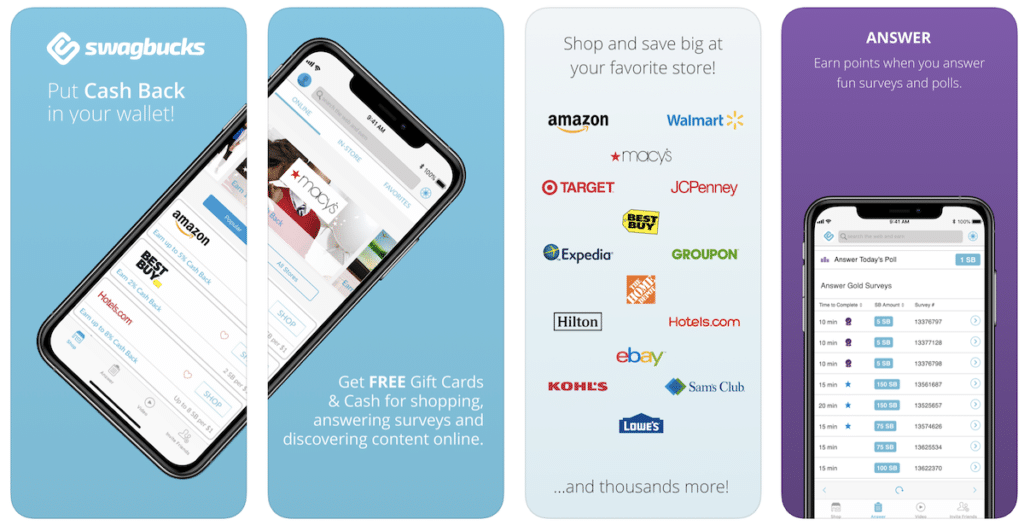 This get-paid-to (GPT) site offers a handful of ways to earn cash in your spare time, including:
Watch videos
Play games
Search the internet
Shop online
Complete special offers
Print grocery coupons
Swagbucks has over 10 million users and gives out 7,000 free gift cards daily. You can download it to your Apple or Android device or visit it online with a desktop computer.
When you sign up for a Swagbucks account, you'll earn a $5 instant bonus. You can also get $10 in Swag Up bonuses.
To get this $10 bonus, visit the Swag Up page and purchase $25 or more from a select merchant. Once that purchase goes through, you'll receive your $10 bonus.
A single Swagbuck is the equivalent of a penny, but there's no minimum threshold to cash out with Swagbucks. You can choose from gift cards, Visa reward cards, and PayPal cash.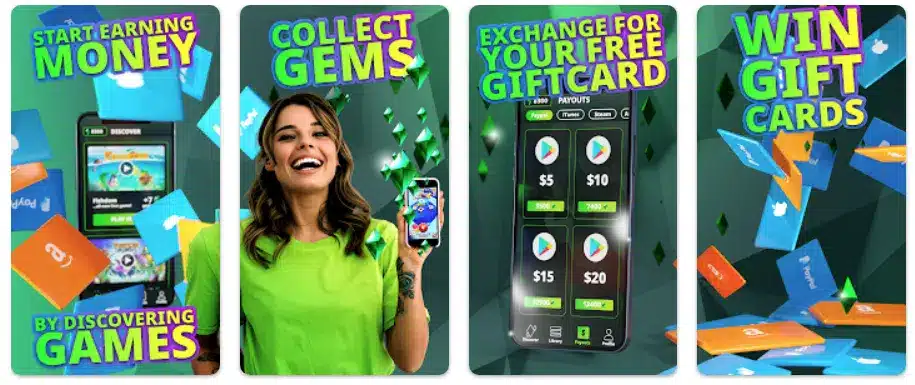 Another GPT Android app, Cash Giraffe was developed by JustDice and includes the same structure Mistplay uses. Search for fun games you want to play, download them, and play through the Cash Giraffe app to earn gems.
The minimum cashout balance is $0.20 to $0.50, depending on your chosen reward. Download this GPT app from the Google Play Store.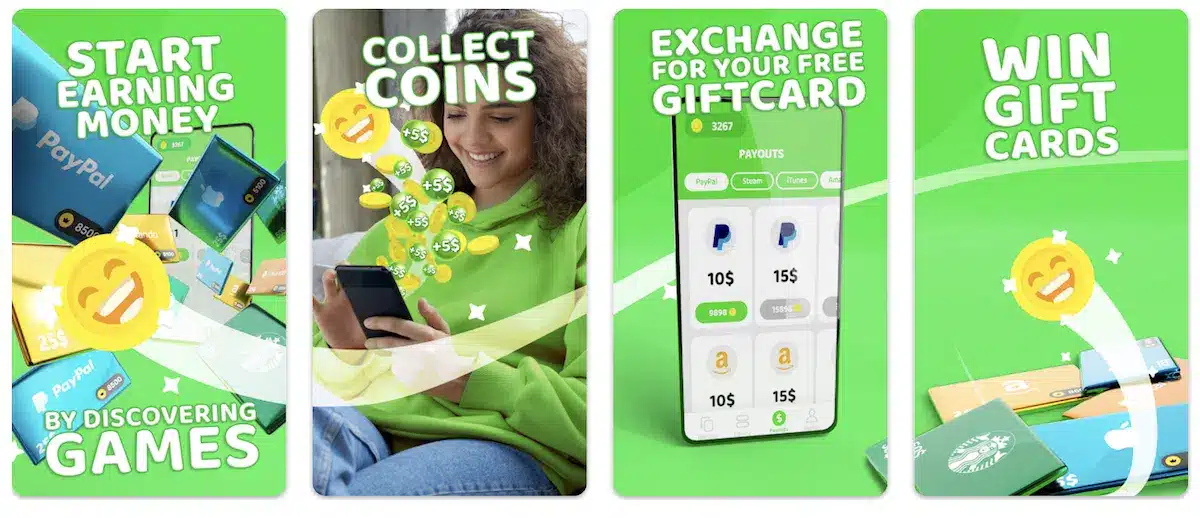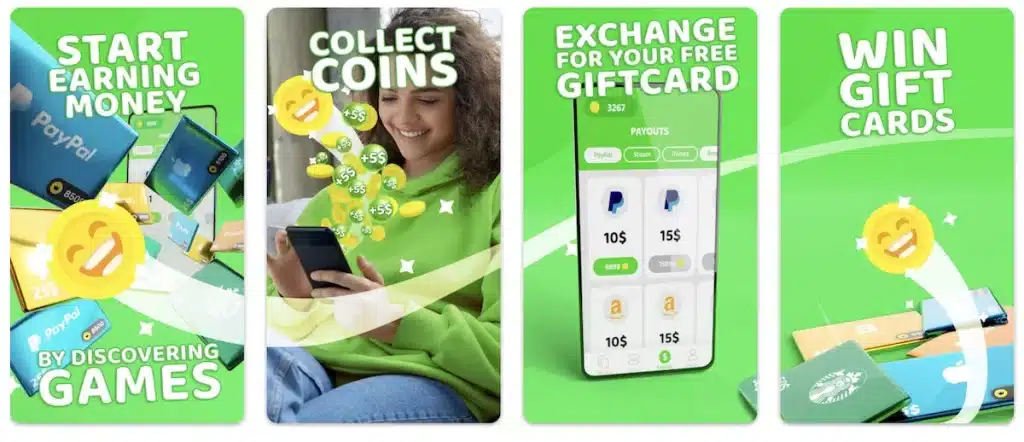 Download Cash 'em All to your Android phone and pick a game you want to play. Each minute you play, you'll earn points.
Cash 'em All doesn't offer the range of mobile games you'd find on Mistplay. However, you can still redeem your points via PayPal.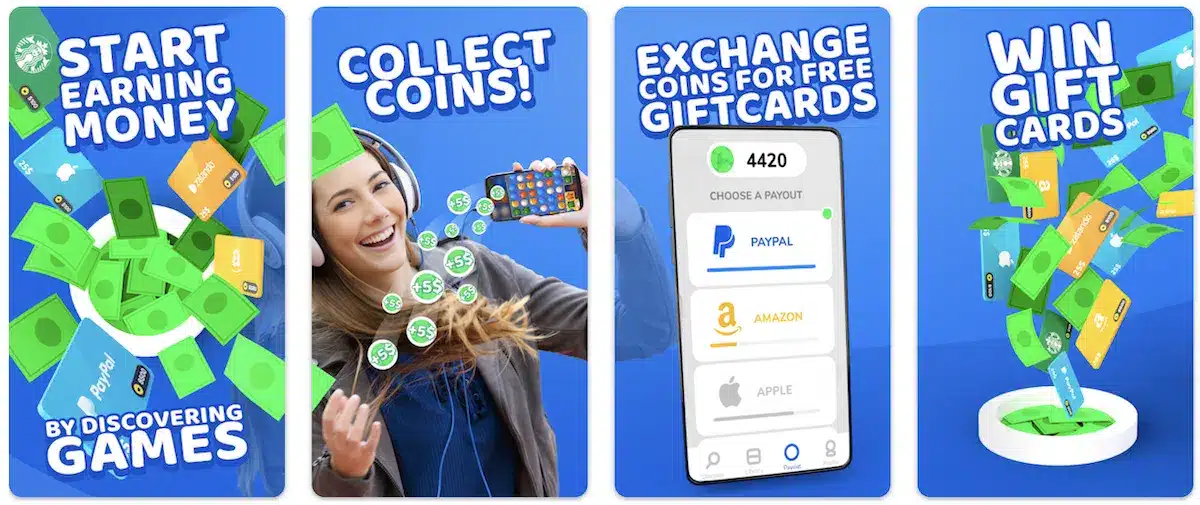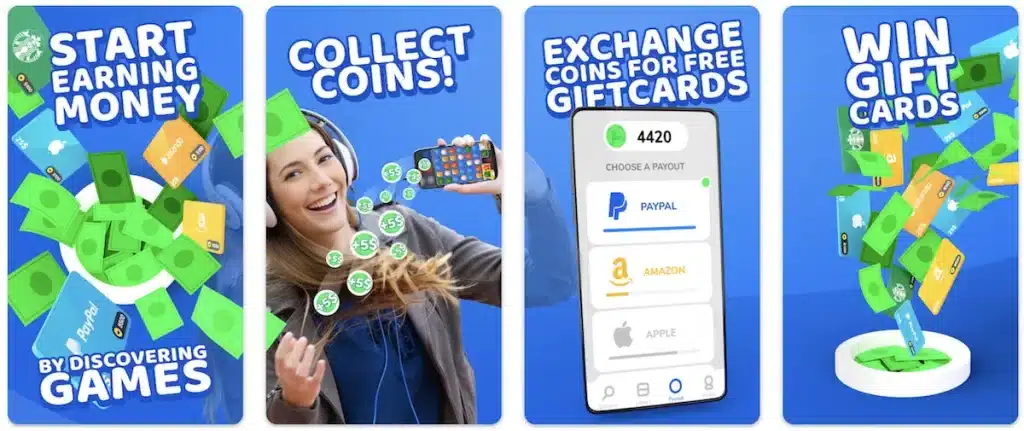 Want to find out how to get free money? MoneyWell lets you play games and earn gift cards.
MoneyWell is for Android users only. Once you download the app, it will track your gameplay while playing other games.
Gameplay earns you points that you can exchange for money or gift cards. If you need a new change of pace, check out MoneyWell and the mobile games that can earn you money.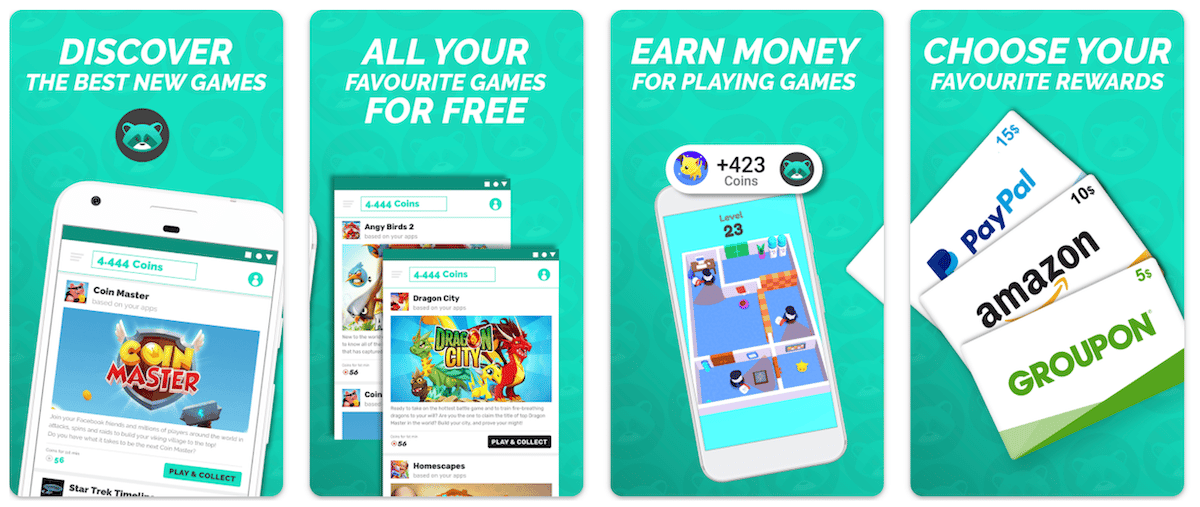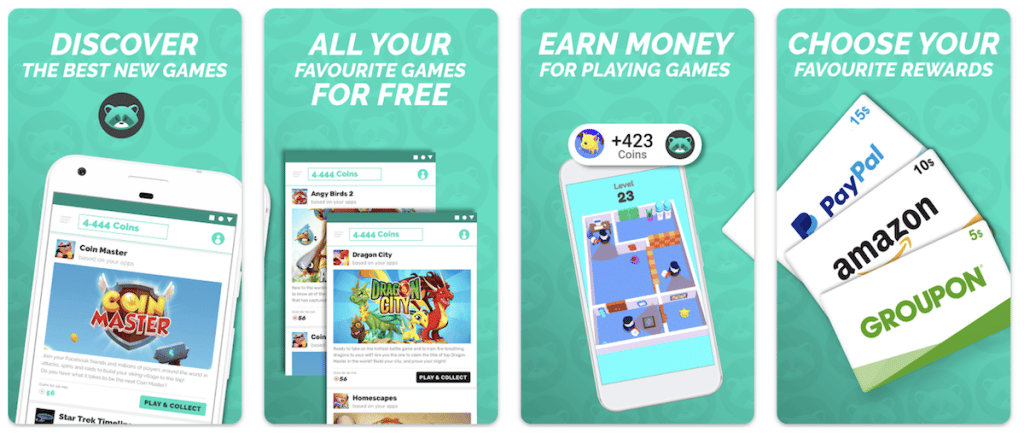 AppStation is another app like Mistplay that offers similar opportunities to other win-real-money apps. AppStation rewards you for downloading and playing mobile games and answering survey questions.
You'll win between $0.30 and $0.70 each time you play a game. There are several games to choose from so you don't get bored.
You must have at least $10 in rewards to cash out with PayPal. You can also choose gift cards in various amounts.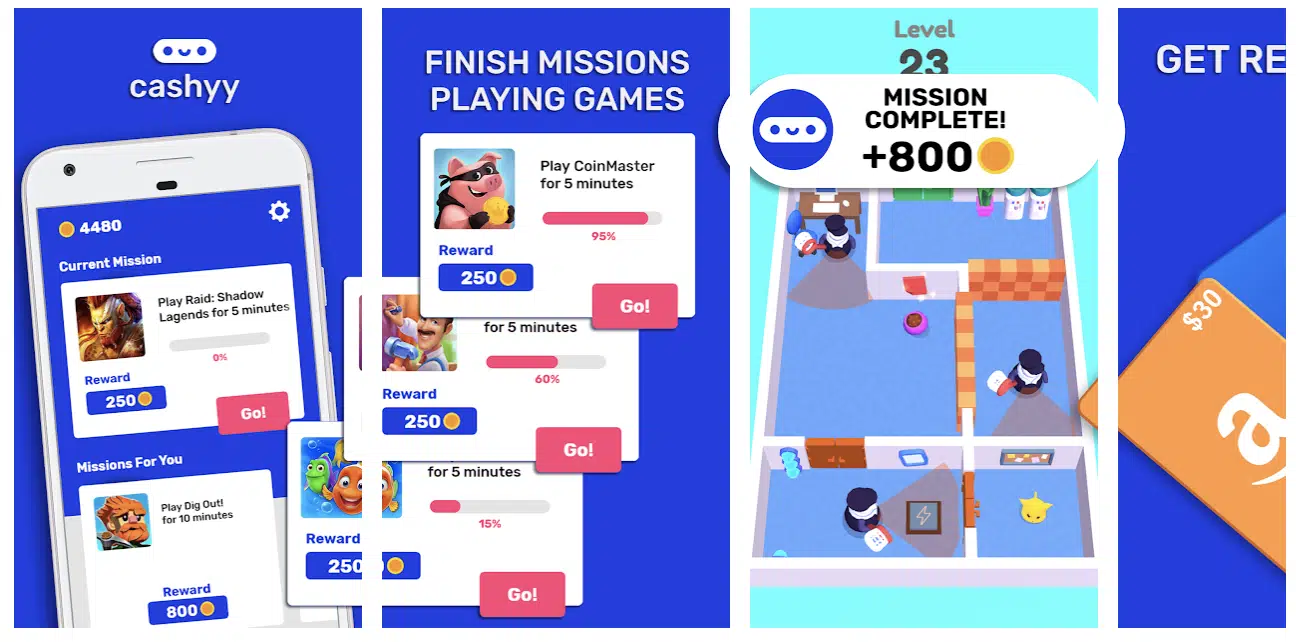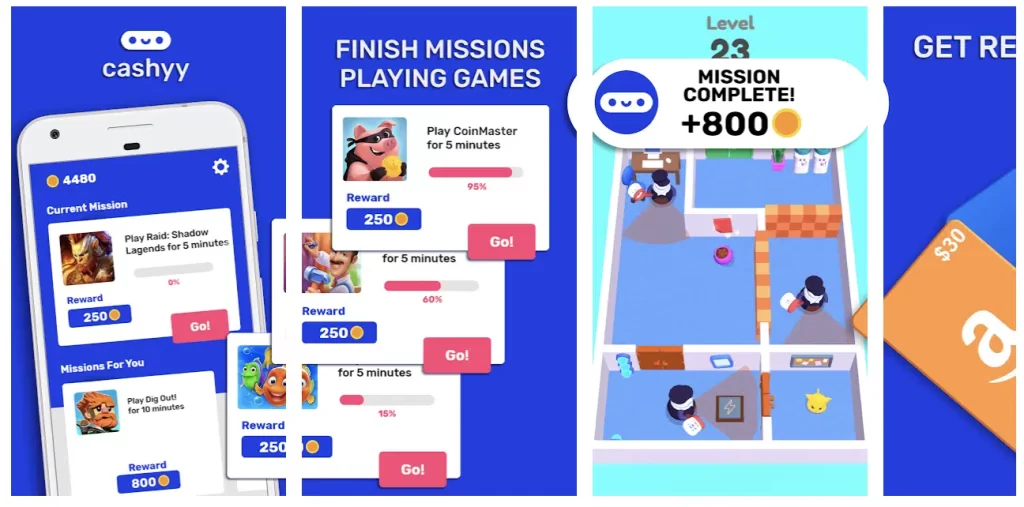 This Android-only app lets you earn points every time you play new mobile games. You don't have to make in-app purchases or any cash deposits if you don't want to.
Games on Cashyy include adventure, strategy, arcade, and puzzle. You'll need at least 24,000 coins to earn $2.50.
You can cash out via gift cards, coupons, vouchers, or PayPal rewards. If you're looking for game apps like Mistplay and need a change, check out Cashyy.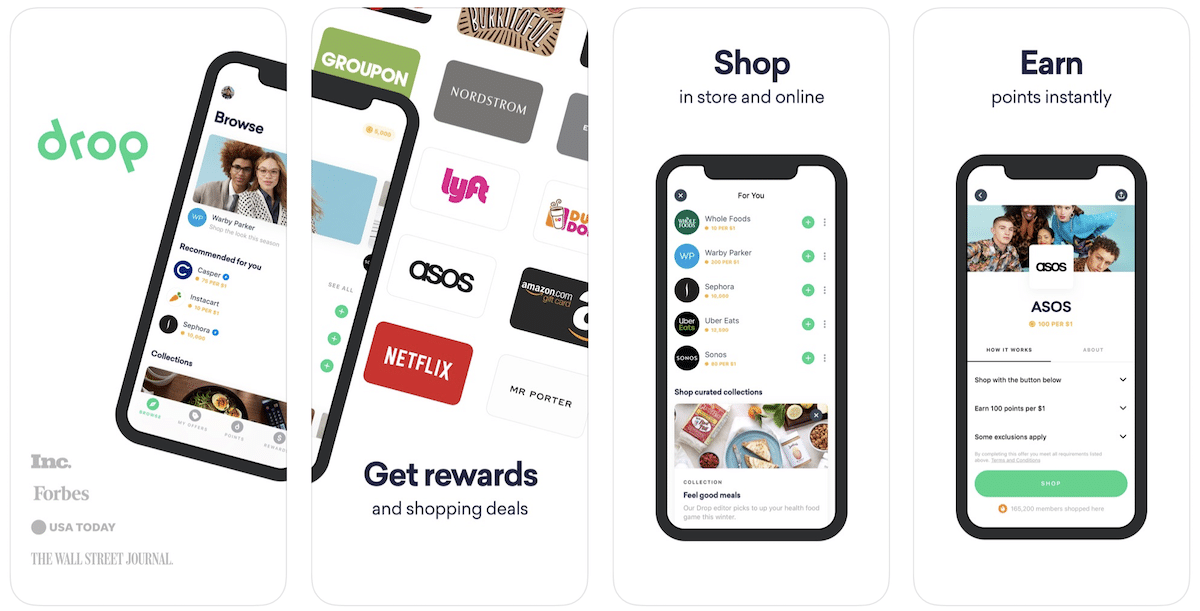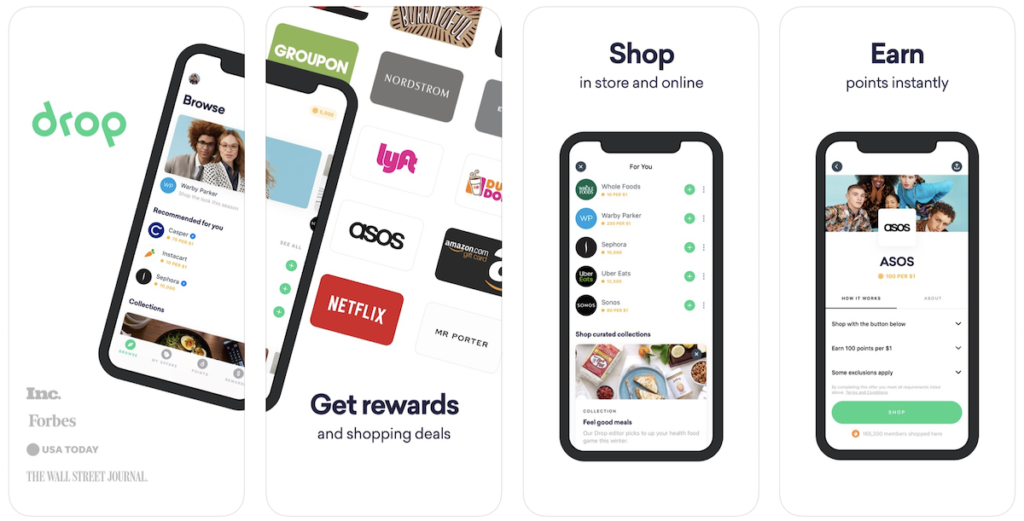 This free app rewards you for answering survey questions, playing free games, and shopping online with select brand partners. You must connect a credit or debit card to your Drop account before you can start earning points.
Drop allows you to redeem your points for gift cards. This game app is only available for Android users.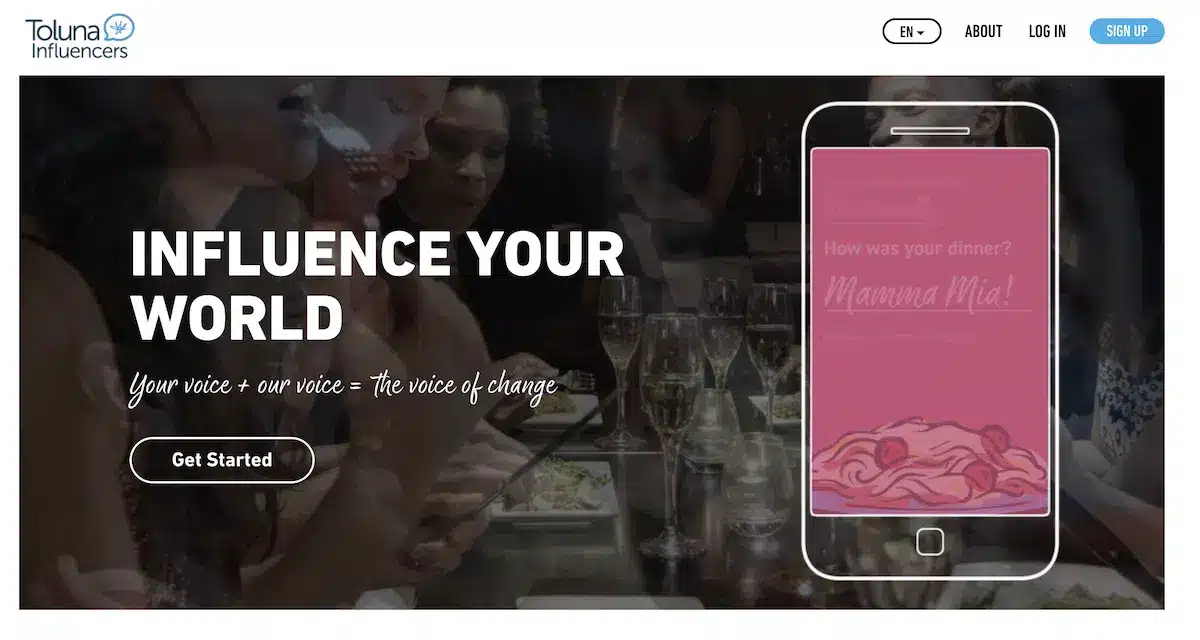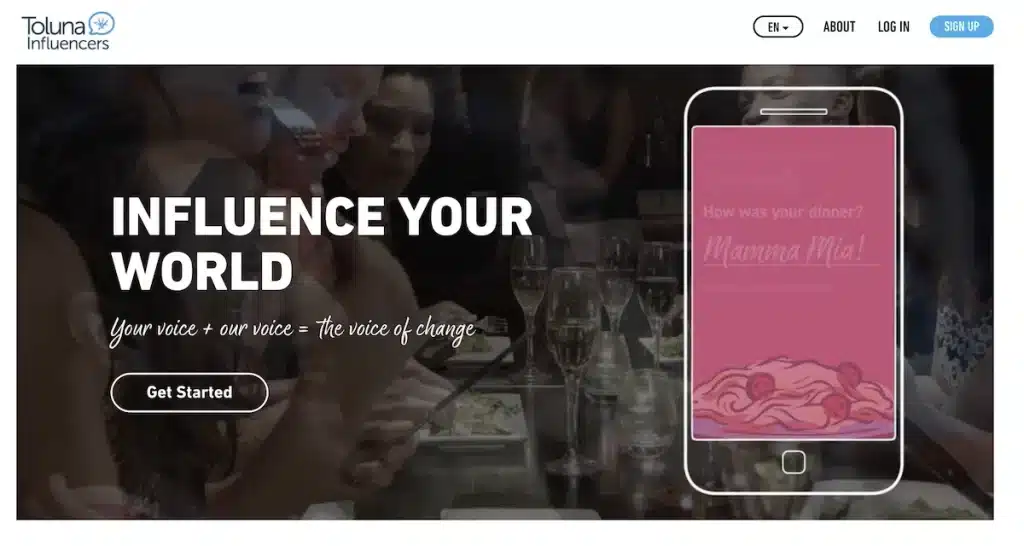 Does getting paid for your opinion sound like a great way to earn money? With Toluna, you can participate in several activities and get paid, from creating content and participating in contests to playing daily games and answering surveys and polls.
Toluna awards you 200 points if you qualify for a survey. You can redeem these points for PayPal cash, vouchers, or products.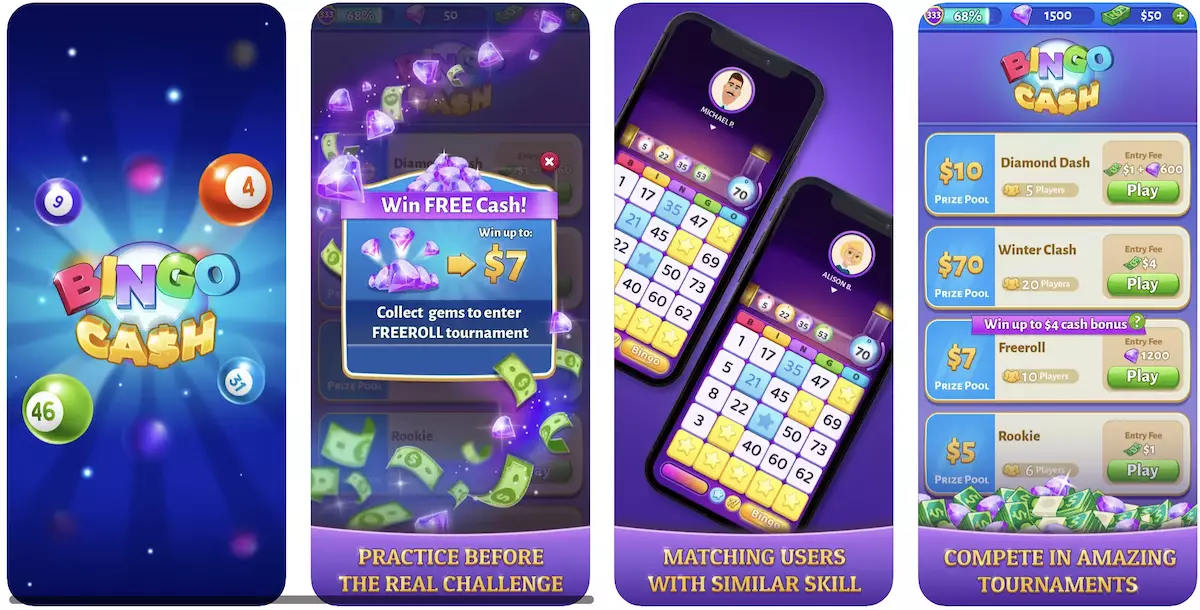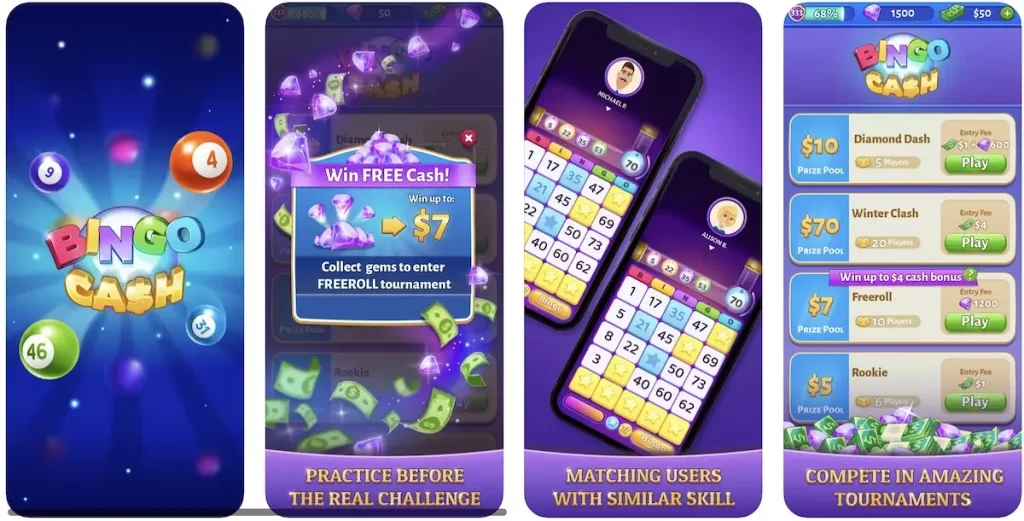 If you're looking for bingo games that pay real money, look no further than Bingo Cash. Developed by Papaya Gaming, Bingo Cash puts a new spin on the classic bingo game.
Bingo Cash is available for Android and iOS users. You can play free unlimited rounds or participate in cash tournaments for less than $20.
Each Bingo Cash round is two minutes. The three highest scores from each tournament split the cash prizes.
Bingo Cash includes daily rewards and doesn't play ads. You can also use several power-ups to help you fill your card and win money.
You must pay a $1 redemption fee when you redeem your points. However, you can redeem your points to your PayPal, Apple Pay, Visa, or Mastercard account.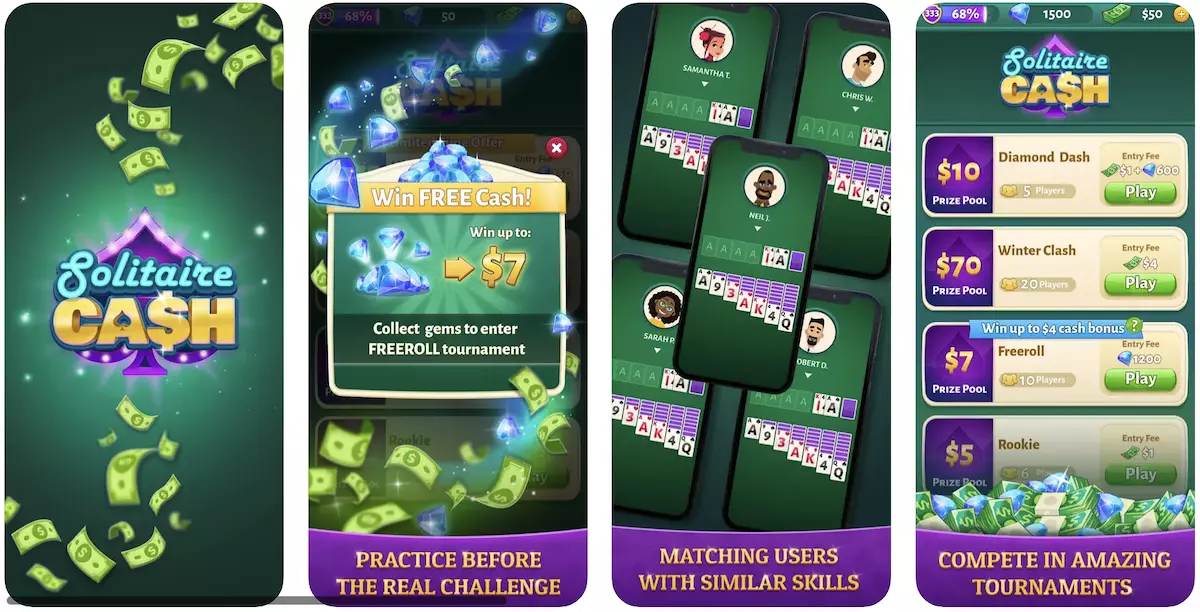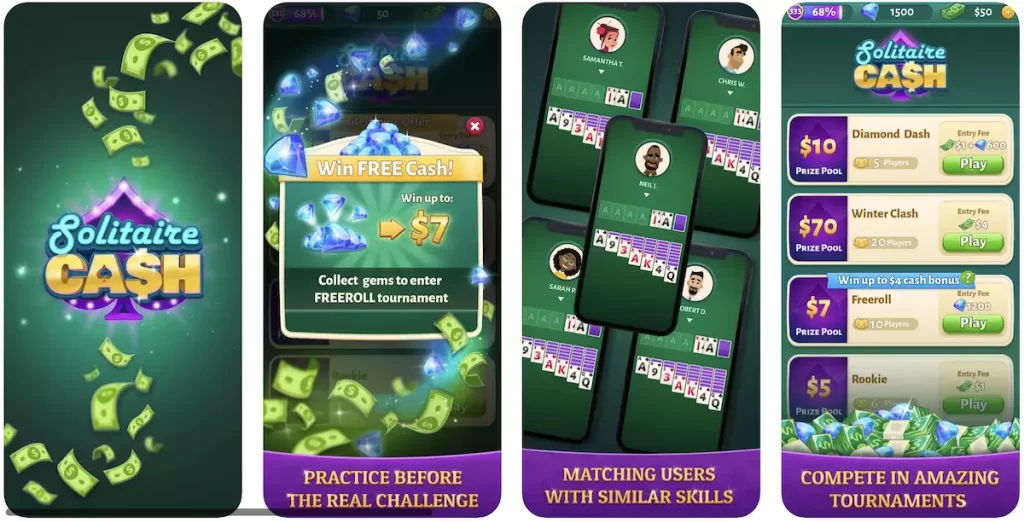 Solitaire Cash is one of the best solitaire apps to win money, and it's from the same game developers as Bingo Cash (Papaya Gaming). This game app also pays you to play a deck better than other players to win bonus points you can redeem for PayPal cash.
This game rewards skills rather than how many games of Solitaire you complete. You can also play free practice rounds to hone your skills.
You must have $5 in rewards to cash out with Solitaire Cash. You're also entered into daily raffles to earn more if you win a tournament.
Some states do not allow Solitaire Cash (and Bingo Cash) cash-only tournaments. You can also earn $1 for every referral you make.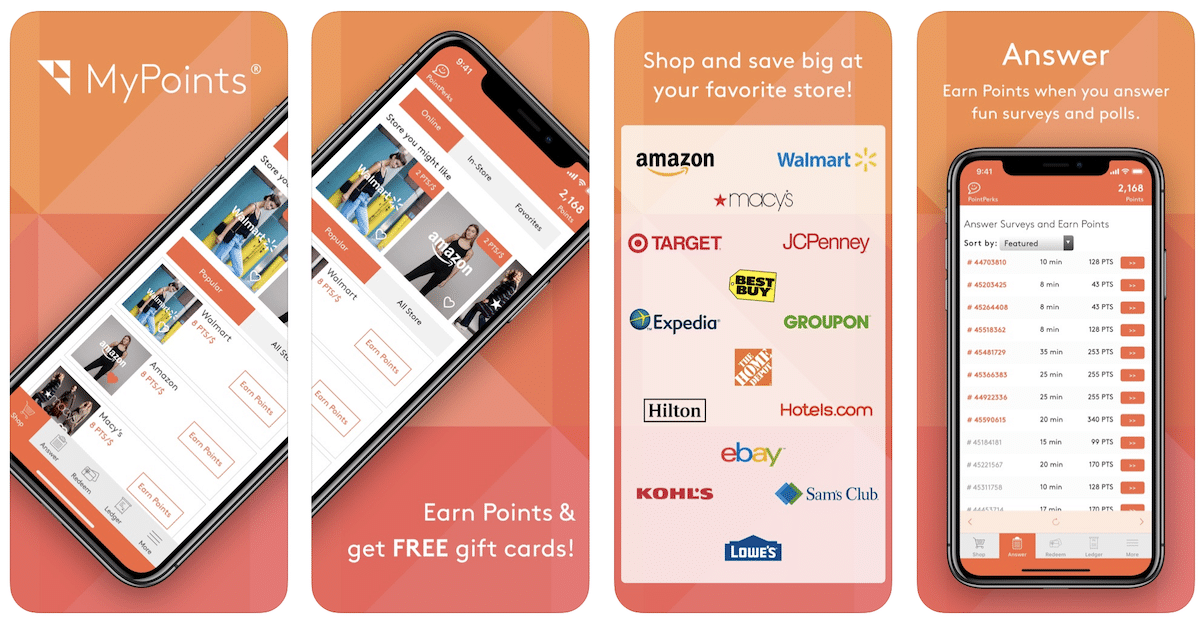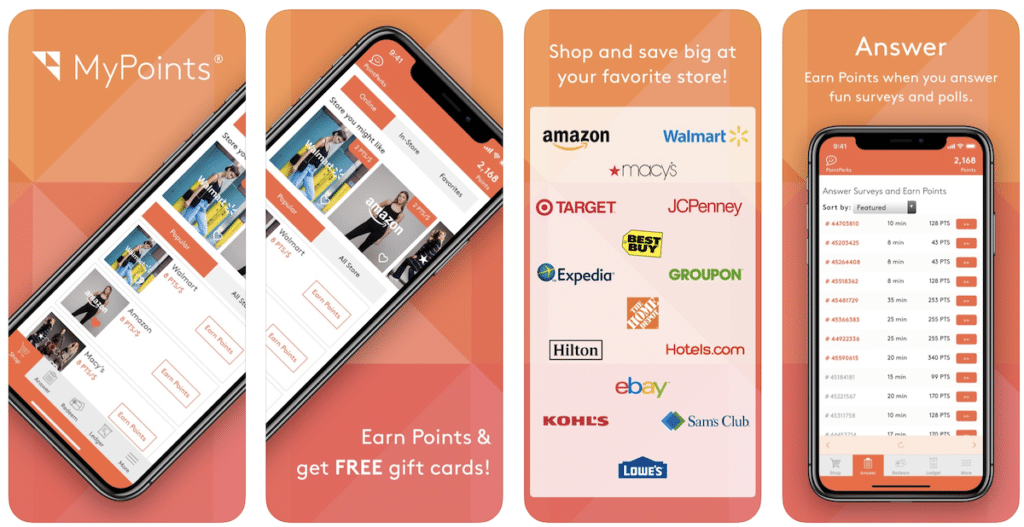 Earn your choice of cash or gift cards with MyPoints. You can earn points to redeem for gift cards with the following activities:
Answering survey questions
Playing games
Watching videos
Shopping online
Print and redeem grocery coupons
MyPoints has over 20 million users and offers a $5 sign-up bonus when you create an account. You can also get 1,750 bonus points if you spend $20 or more with a select retailer within 30 days of creating your account.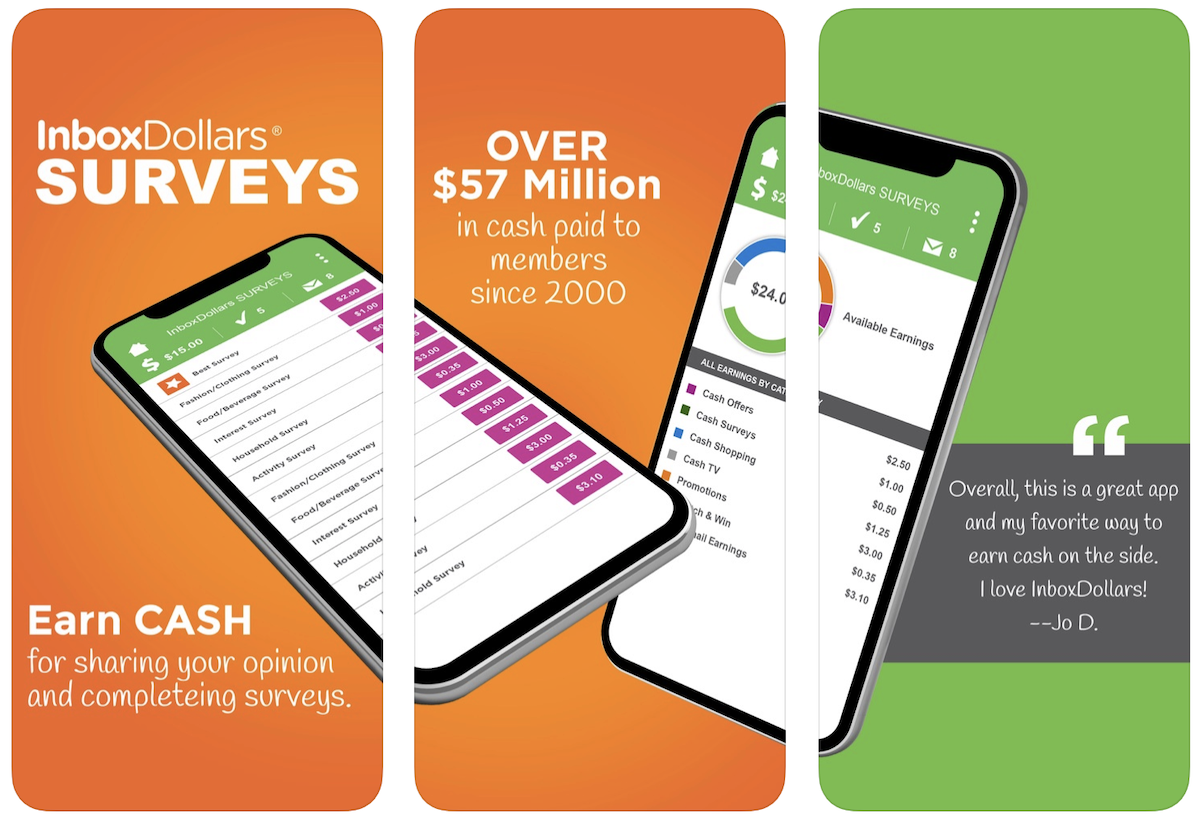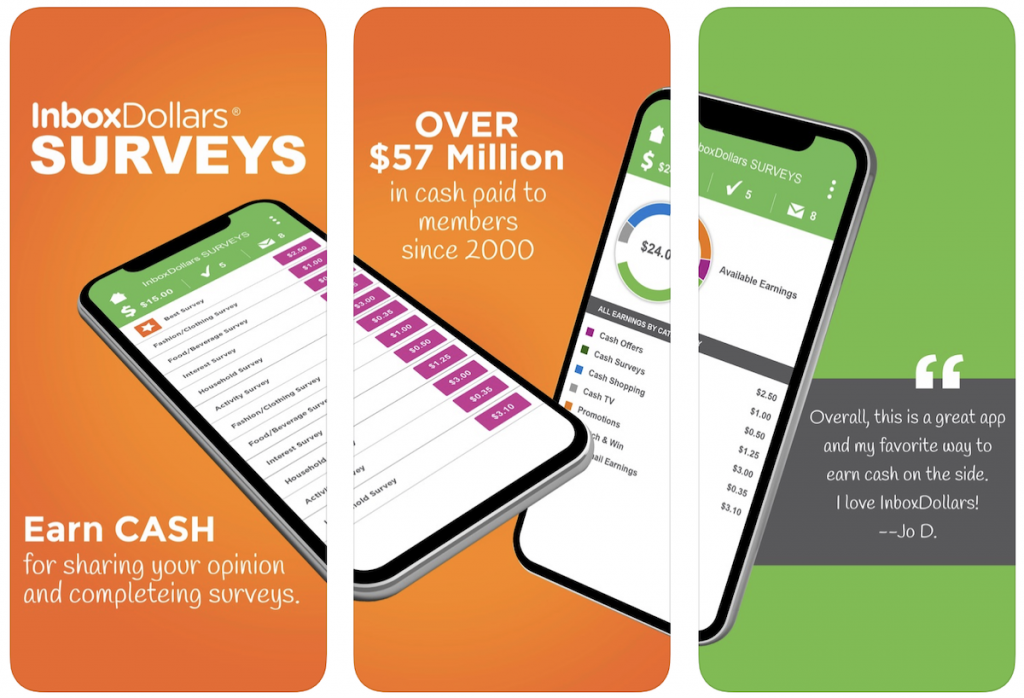 Earn a $5 sign-up bonus when you create an account on InboxDollars. This website offers several ways to earn extra money, from printing coupons and completing small tasks to shopping online, answering surveys, and playing games.
InboxDollars has paid out over $80 million in cash rewards thus far. You can download InboxDollars' mobile app or visit their website.
Most paid surveys last five to 20 minutes and offer up to $0.75 for completion. If you want to find multiple ways to earn money, InboxDollars is your source for GPT tasks.
Like Mistplay, App Flame lets you play other game apps to win real money. You can create an account with an email or use your Facebook login credentials.
When you sign up, App Flame awards you with 4,499 coins. The more time you spend playing a game, the more rewards you earn.
When you've gathered enough points, you can redeem them for PayPal rewards or gift cards. While App Flame has fewer games than Mistplay, you can still earn rewards for the games you play.
16. JustPlay
This Android-only GPT game app is free to download. You can make money by playing games like:
Solitaire
Mad Smash
Treasure Master
Merge Shooter
Ball Bounce
You'll earn points you can redeem for gift cards as you play. You can also earn points when you complete paid offers and get paid to watch ads.
The first ad you watch is worth 15,000 points. JustPlay doesn't have a cash-out minimum.
However, you can only cash out your funds within a specific payment window. Apps like JustPlay are great for maximizing your gaming and earning more.
17. Buff Gaming
Many wonder, "Is Buff Gaming legit?" and the answer is yes. You can access this gaming platform via your desktop computer or mobile phone.
Like Mistplay, Buff Gaming pays you to play games, including the following:
Fortnite
Minecraft
CS GO
Dota 2
League of Legends
Apex Legends
Most gamers earn around $5 to $15 monthly playing games through Buff Gaming. If you opt for Buff Premium and pay $2.99 monthly, you get:
50% more earnings
50 monthly Buff points
A dedicated Discord channel
Chance to enter and win raffles
Buff Gaming lets you redeem your rewards through PayPal. You can also opt for free Google Play credit, in-game skins and currency, or gift cards.
The more games you play with Buff Gaming, the more you win. Though gift card amounts vary, you must have about 600 points to earn a $5 gift card.
FAQs
What apps like Mistplay pay you to play games?
AppStation, Swagbucks, InboxDollars, and Rewarded Play pay you to play games like Mistplay. Additional apps that offer the same opportunities include JustPlay, MyPoints, Buff Gaming, and Cashyy.
How much can you make with gaming apps like Mistplay?
It all depends on how much you play, what games you play, and what tournaments you enter to win cash prizes. Some people can make hundreds of dollars per month with apps like Mistplay, while others only make a few bucks here and there.
Are apps like Mistplay free to play?
Yes, most apps like Mistplay are free and don't require in-app purchases or deposits. However, you must ante up real cash in most apps like Mistplay that offer cash-reward tournaments.
Game On with Apps like Mistplay
Playing games through Mistplay can help you destress and shift your focus to something interactive and fun. If you're looking for ways to pass the time and earn some cash, apps like Mistplay are your ticket.
We hope this article helps you find more apps like Mistplay so you can rotate through them as you get tired of games. Plus, some apps offer new games you might not find on other platforms.
Which of the best apps like Mistplay will you download?
How to Get Money Right Now
These apps help you get your paycheck early and can help you borrow money instantly. I mean you worked today, get paid today.