Looking for bingo apps for real money?
Bingo has been a popular game for centuries, with origins dating back to the 16th century in Italy. It has since spread to various parts of the world, including the United States, where it is often played in churches, community centers, and other social settings.
In recent years, bingo has also made its way onto the internet, with various apps and websites offering players the chance to play for real money.
Can You Really Win Money Playing Bingo?
So, can you really win money playing bingo? The short answer is yes, it is possible to win money playing bingo. However, like any form of gambling, there is an element of chance involved and you are not guaranteed to win.
Bingo games typically involve a series of numbers being called out, and players marking off the corresponding numbers on their card or virtual card. The first person to get a certain pattern or all the numbers on their card calls out "bingo" and wins the game.
There are different ways to win money by playing bingo, such as downloading and using the best game apps to win real money.
The amount of money you can win will depend on the specific game you are playing, the number of players, and the stakes. Some bingo games have large prize pools, while others have smaller prizes but more chances to win.
It is important to understand the rules and payouts of the specific bingo game you are playing in order to determine your potential winnings.
6 Best Bingo Apps to Win Money Today
If you are interested in playing bingo for real money, there are a number of apps available to choose from. Here are six of the best bingo apps to win money today:
Why We Like It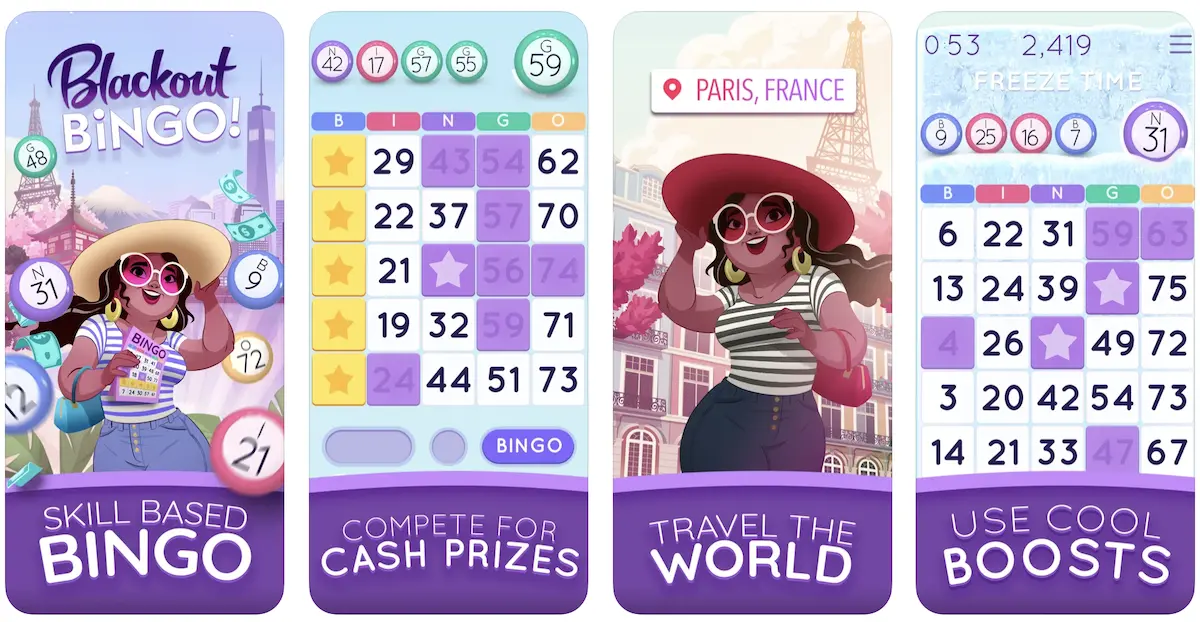 Blackout Bingo is more than your average bingo app – it's a cherished choice among players, bringing together skill and gripping in-game narrative. It offers an attractive visual experience with smooth graphics that are free from ads, so you can enjoy uninterrupted play.
With its selection of practice, head-to-head, brackets and tournament game modes there's something for every level!
Even though most games require payment in z coins (in-game currency), or real money, you can still participate without spending a dime. You can gather enough z coins by playing free games and then exchange them for cash to join paid tournaments. Moreover, there are other bingo alternatives that offer the opportunity of winning prizes at no cost!
At Blackout Bingo, you don't have to worry about a minimum cash-out threshold. But if cashing out less than $10, be aware that there is a fee of $1.50 and it may take up to 6 weeks for PayPal payments to arrive in your account. The game is only accessible by players aged 17 or above and can also be played on both Android and iOS phones/ tablets.
Overall, Blackout Bingo has received glowing reviews on the App Store, with users lauding its captivating gameplay and user-friendly features designed for newcomers.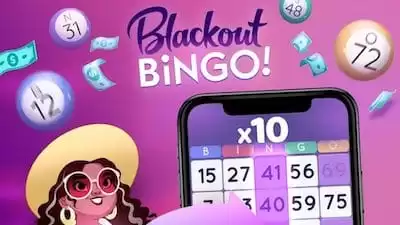 Blackout Bingo
Free practice rounds
Low cash entry fees
Redeem Skillz tickets for real-life prizes
Play multiple matches per day
Start Playing
Why We Like It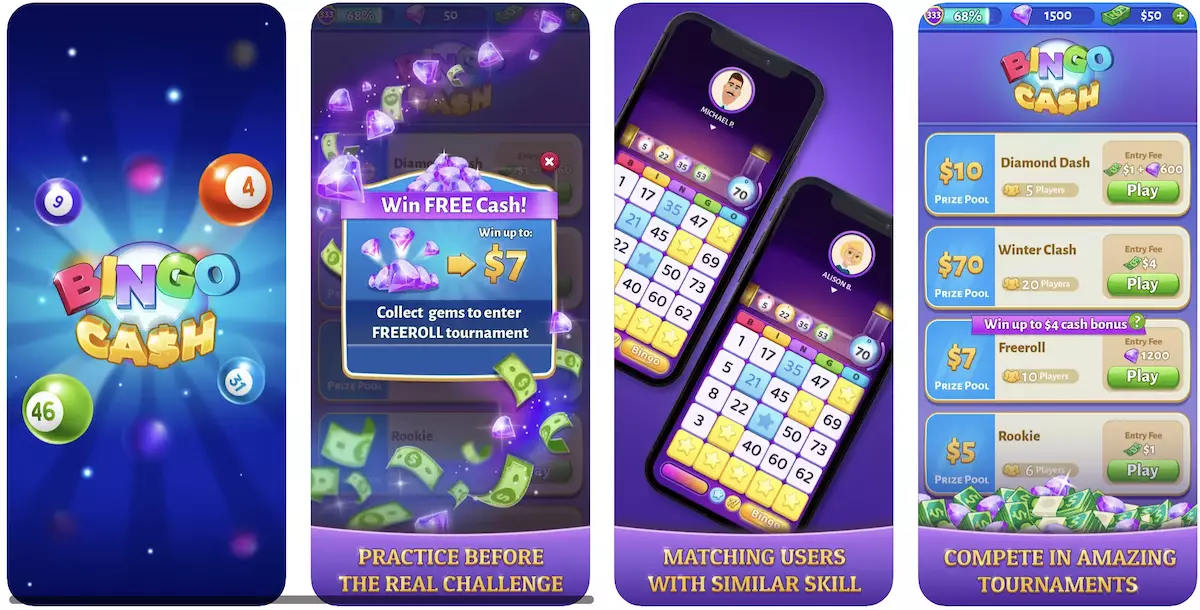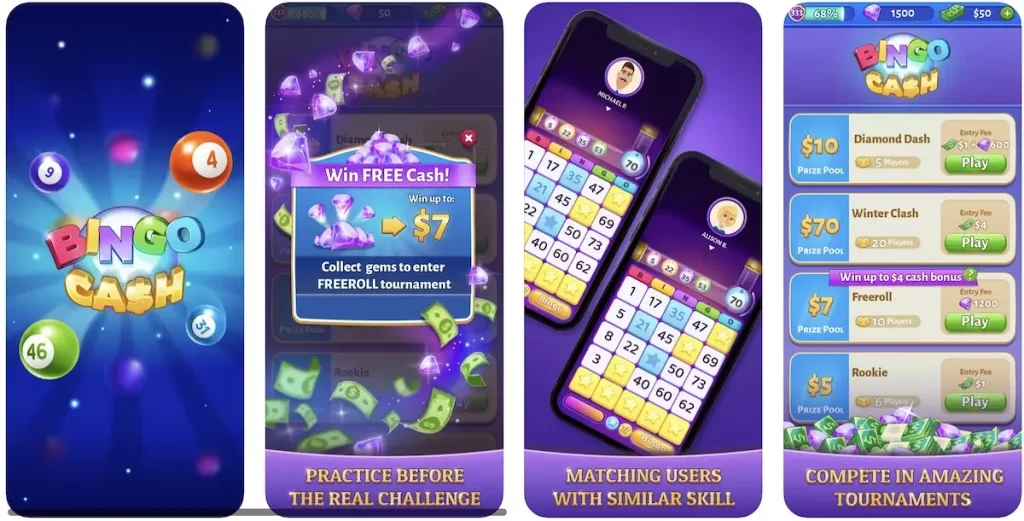 Are you seeking an exhilarating new way to win real money prizes while playing bingo and other games? Look no further than Bingo Cash! This app, created by Papaya Gaming and backed by the Skillz platform, offers daily bonuses and tournament modes.
Furthermore, it features a 1vs1 mode that pairs players with others at their skill level for an entertaining experience. Try your luck now on Bingo Cash – where fun meets fair rewards!
Bingo Cash features incredibly swift games that are a mere two minutes long and ad-free. With only minimal investments of $1 to $4, players can get their hands on money prizes as large as $70 per game.
Additionally, Bingo Cash's referral program has an unbeatable offer; every friend invited will reward you with gratifying $15 cash prize plus bonus chances for in-app diamonds and extra gains.
Ready to collect your glorious winnings? Bingo Cash offers various payout options including Apple Pay, PayPal, American Express and MasterCard. Conveniently download the free mobile app for iOS or Android users today.
Bingo Cash has mostly glowing reviews, so it's a great option for those just starting to play. However, some users have reported that their initial few successes weren't followed by more wins. Nevertheless, if you're looking for an accessible game with the potential of big rewards then Bingo Clash could be perfect for you.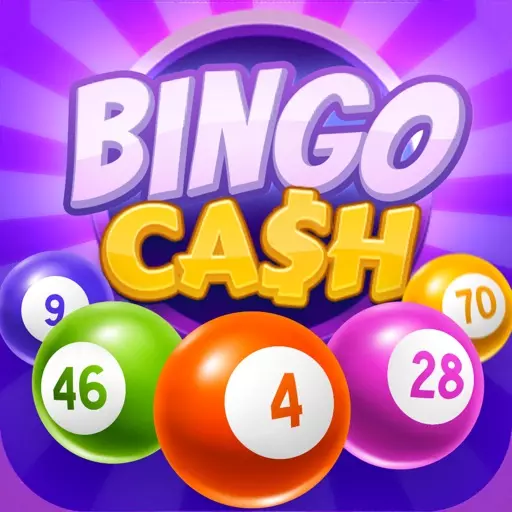 Bingo Cash
In Bingo Cash (free game), you're paired to play in head-to-head games against real people and whoever plays the fastest, wins real cash. You won't get rich, but earning $50+ per win can add up quickly. Bingo Cash is 100% free to download.
Start Playing
Why We Like It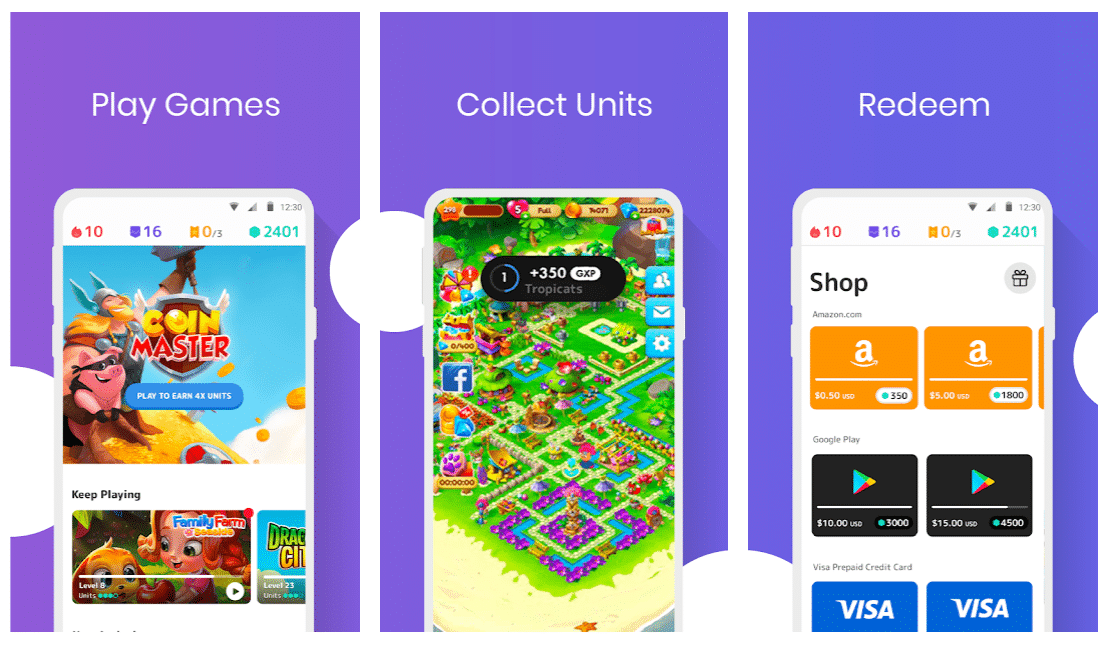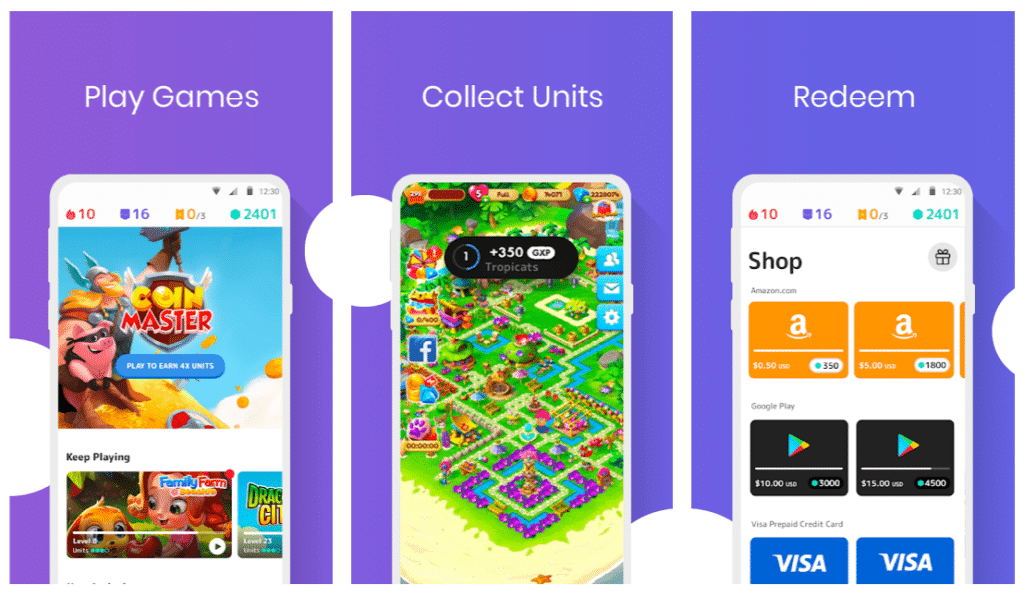 Mistplay is a mobile app that allows users to earn rewards by playing games on their Android devices. According to the company's website, Mistplay is a platform that "connects the world's 2.6 billion mobile gamers with the world's best game developers."
Users can browse through a selection of games and earn points, called "units," as they play. These units can be redeemed for rewards such as gift cards, merchandise, and game credits.
Mistplay's selection of games includes a variety of genres such as bingo games, action, strategy, puzzle, and casual. Some of the games featured on Mistplay are developed by the company itself, while others are provided by third-party game developers.
The app is free to download and use, but some games may require in-app purchases or subscriptions to unlock additional content or features.
It's important to note that Mistplay is only available on Android devices and is not currently available on iOS. The company recommends that users have a device running Android 4.4 or higher to ensure compatibility with the app.
Why We Like It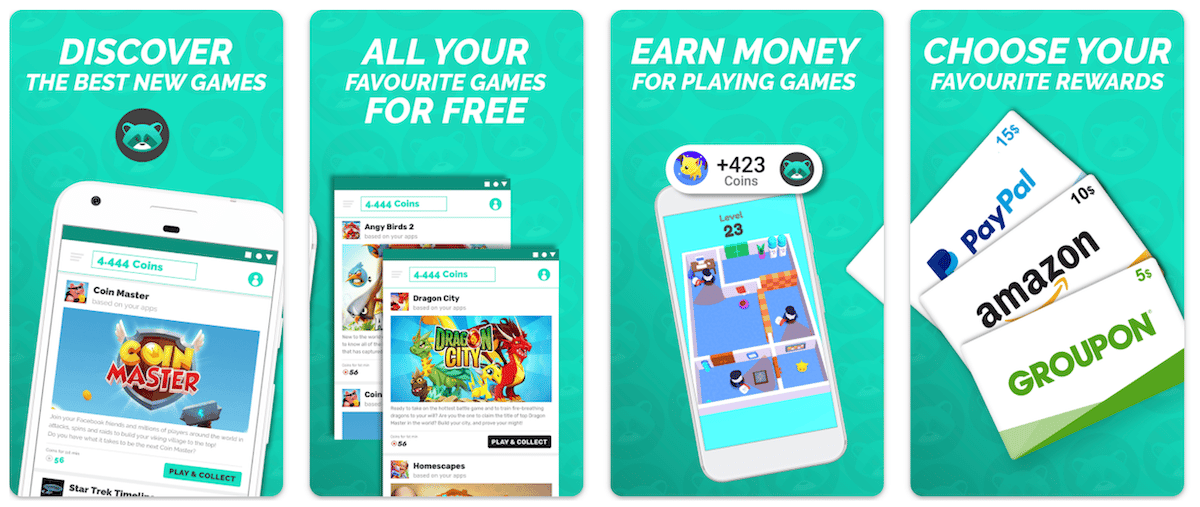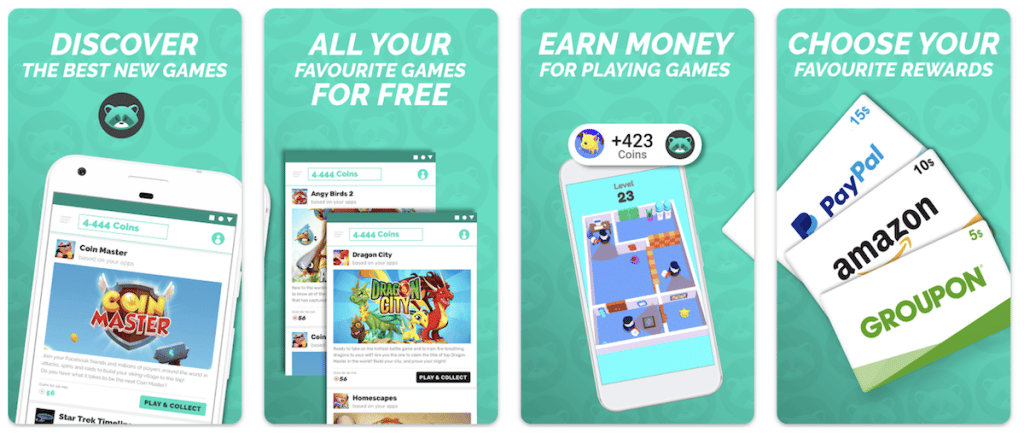 AppStation is a mobile app that rewards users for playing and testing out other apps. It is available for Android devices and claims to offer a variety of games and apps to choose from, as well as the opportunity to earn real money or gift cards by completing tasks or reaching certain milestones.
To use AppStation, you will need to download the app and create an account. Once you are signed up, you can browse the available games and apps and choose the ones you want to try out. As you play, you will earn points or virtual currency that you can redeem for rewards. The specific rewards and earning opportunities will vary depending on the games and apps you choose and the tasks you complete.
It is important to note that AppStation is not a bingo app, but it may offer bingo games on the platform to download for a chance to win money specifically through bingo. It is a platform that allows users to earn rewards by playing and testing out a variety of games and apps, similar to Mistplay.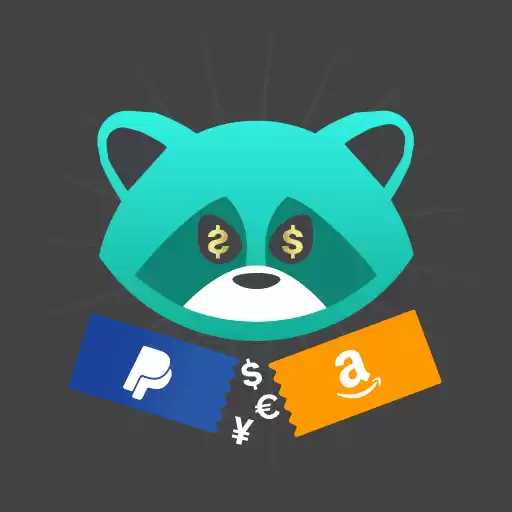 AppStation
AppStation is completely legit. Discover new games daily on Appstation and play them for free. Get paid to play games and cash out your earnings via PayPal, Amazon gift cards or more.
Start Playing
Why We Like It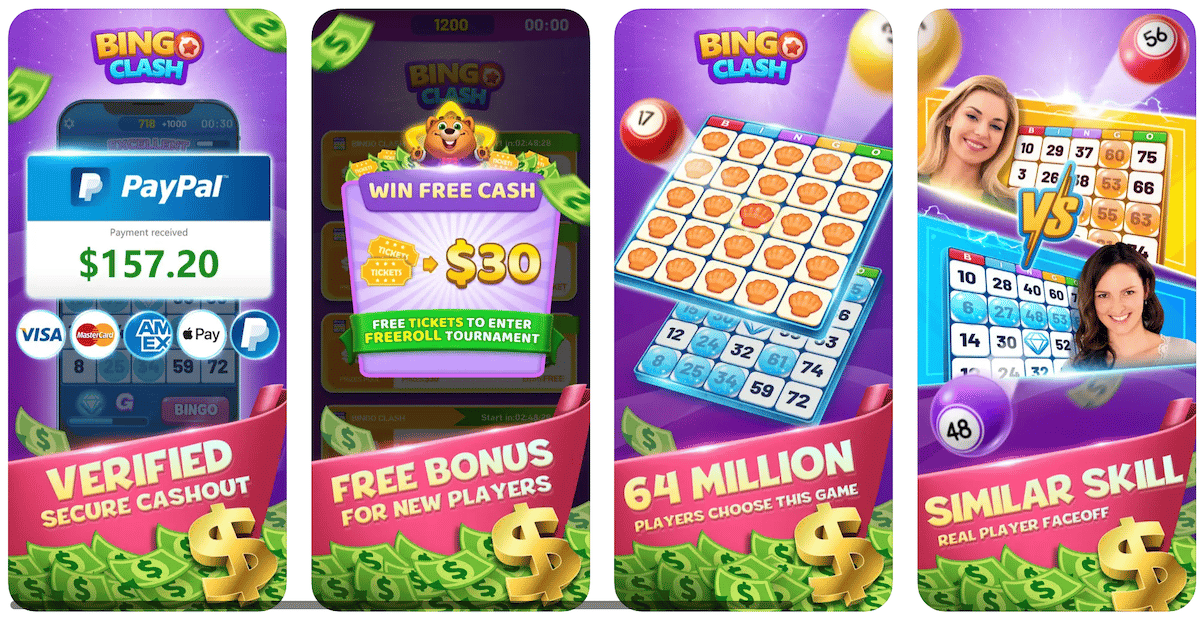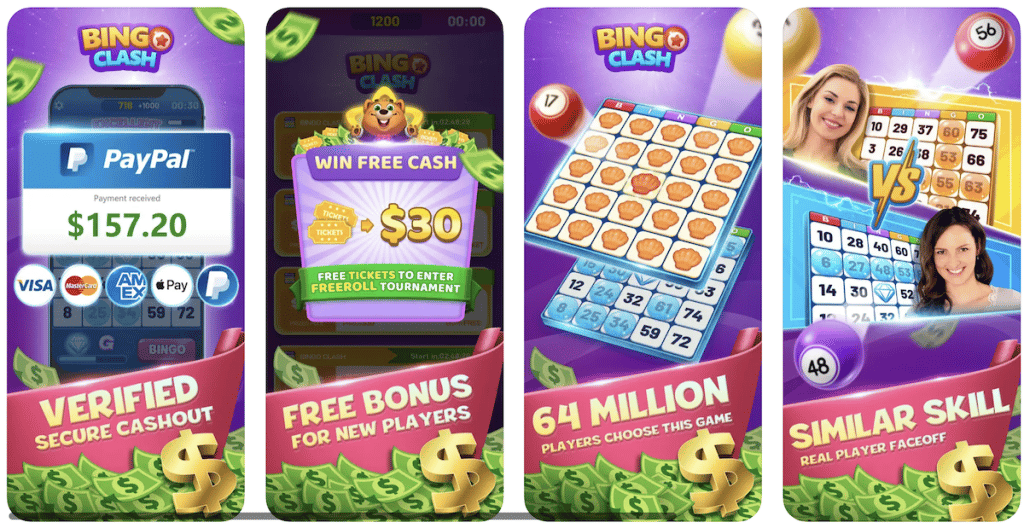 Get a chance to win real money by playing bingo anytime, anywhere with Bingo Clash. Participate in classic, fast-paced matches and earn great prizes for free! Bingo Clash has a secure gaming platform that's based on fair, social competition for all players.
Download the app now and join exciting tournaments to win real cash and other prizes. With a unified wallet system, you'll have a single account that stores in-game Tickets and Cash for all games on the Pocket7Games platform (like Solitaire Cash). No need to create multiple accounts.
Play against other players of similar skill levels in classic, fair skill-based cash games. Join tournaments with various match modes and earn bigger prizes as you rank higher. You can also practice for free with Tickets before playing cash games.
When it's time to withdraw your winnings, the process is safe and easy with PayPal. Trusted partners include Apple Pay, Visa, Mastercard, American Express, and Venmo for smooth and secure deposits and withdrawals.
Why We Like It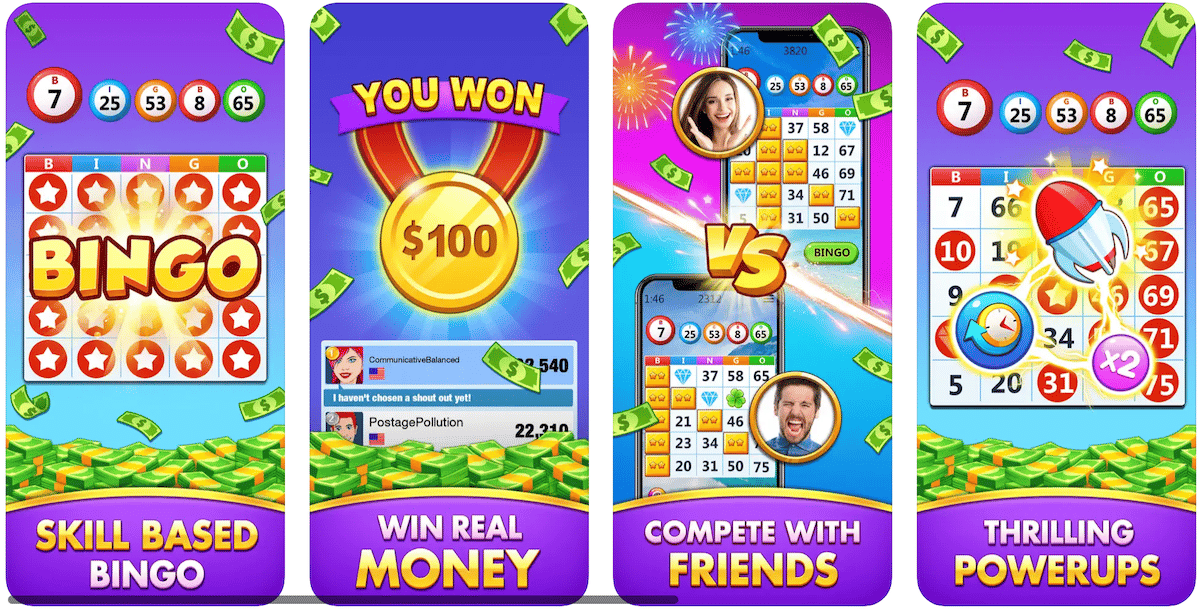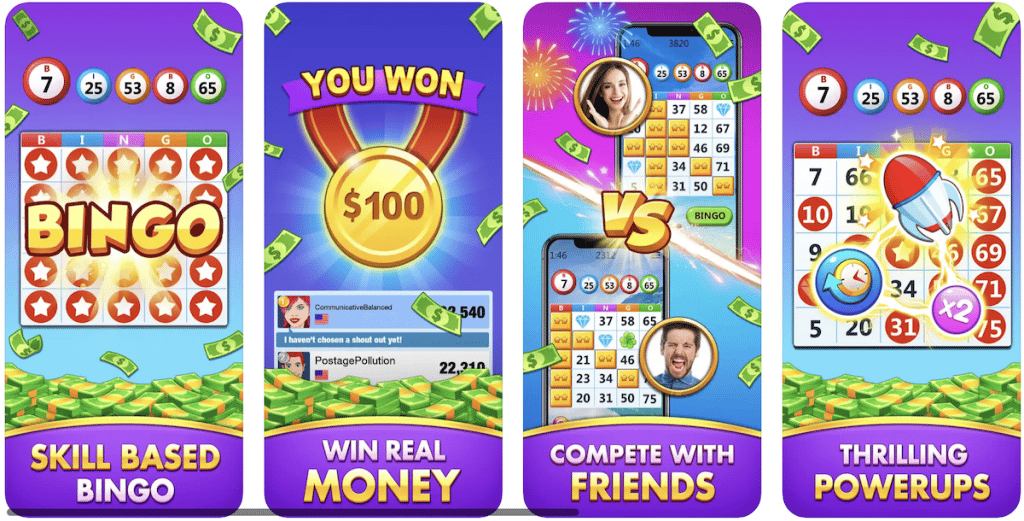 Bingo Win Cash is a free, skill-based game that offers players the opportunity to win real prizes. The game is available to play in real-time and features multi-player options, free-entry events, and fair matches.
The app is 100% safe and secure, allowing players to easily withdraw real cash at any time using methods such as PayPal and Apple Pay. In addition to classic bingo and slots games, Bingo Win Cash also offers a variety of competitive modes, including 1v1 tournaments, token games, and multi-player events where you can actually get $10 now.
Players can also participate in free-entry events and complete challenges to earn daily bonuses and rewards. The game is supported by Skillz's anti-cheating technology, ensuring a fair and enjoyable experience for all players. Whether you're a beginner or an advanced player, Bingo Win Cash offers a fun and exciting way to exercise your bingo skills and win real prizes.
4 Free Bingo Games to Play for Fun
If you just want to play bingo for fun and not for real money, there are also a number of free bingo games available on app stores and online. Here are four free bingo games to play for fun:
Bingo Blitz: This app features a fast-paced bingo game with the goal of covering all the numbers on your card as quickly as possible. It offers multiple game modes and the chance to earn in-game rewards.
Bingo Party: This app offers a variety of bingo games with different themes and the chance to earn in-game rewards. It also has a social aspect, allowing players to chat with each other and compete in live tournaments.
Bingo Frenzy: This app features a variety of bingo games with different themes and the chance to earn in-game rewards. It also has a daily login bonus and daily challenges to keep players engaged.
Jackpot Bingo: This app offers a variety of bingo games with different themes and the chance to earn in-game rewards. It also has a progressive jackpot, giving players the chance to win big prizes.
Are Bingo Apps Legit?
Just like there are real PayPal earning apps, bingo apps can also be legitimate, but it is important to do your research and make sure that you are using a reputable app. Some bingo apps may be scams or may not offer fair play, so it is important to choose a trusted and reputable app.
You can check reviews and ratings from other users to get an idea of the quality and legitimacy of a bingo app.
It is also a good idea to ensure that the company behind the app is licensed and regulated by a reputable authority, such as the Better Business Bureau, or has positive reviews on Trustpilot.
How to Spot Bingo App Scams
When you download a bingo app, you aren't just getting free money. Here are some tips to help you spot bingo app scams:
Check the developer's name: Scammers often use fake or misleading names to hide their identity. Look for a reputable developer with a proven track record.
Look for reviews: Check the app store for reviews from other users. If the app has mostly negative reviews or a high number of one-star ratings, it could be a red flag.
Be cautious of free offers: While free bingo apps may seem tempting, they may be more likely to be scams. Be especially wary of apps that ask for your personal or financial information.
Verify the payment process: If the app requires you to make a purchase or deposit money, make sure the payment process is secure. Look for the padlock icon in the address bar and verify that the website is using a secure connection (https).
Protect your device: Make sure your device is protected with antivirus software and only download apps from official app stores like Google Play or the App Store.
By following these tips, you can help protect yourself from bingo app scams.
Bingo for Money FAQs
Here are some common questions and answers about playing bingo for money:
Is it legal to play bingo for money online?
The legality of online bingo for money varies by location. In some countries, online bingo for money is fully legal and regulated, while in others it may be illegal or only partially legal. It is important to check the specific laws in your country or region before playing online bingo for money.
How do I deposit money to play bingo online?
Most bingo apps and websites offer a variety of deposit methods, including credit and debit cards, e-wallets, and bank transfers. It is important to choose a reputable and secure platform to ensure the safety of your personal and financial information.
Are there any risks to playing bingo for money online?
Like any form of gambling, there is a risk of losing money when playing bingo for money online. It is important to set a budget and stick to it, and to only play on reputable and regulated platforms. It is also important to be aware of the potential for addiction and to seek help if needed.
Best Bingo Games to Play for Money
No matter which bingo game you choose, it is important to understand the rules and payouts before playing for real money. With a little luck and strategy, you may just be able to win some cash playing bingo!
How to Get Money Right Now
These apps help you get your paycheck early and can help you borrow money instantly. I mean you worked today, get paid today.