Almost all of us would agree that setting aside savings is key for our overall financial health.
However, for most of us, the most difficult thing about saving money is figuring how to get started.
Wouldn't it be easy to learn how to save money and get paid to do it?
Believe or not, there is with apps like Digit or Acorns. These two money saving apps are a great way to save money, the easy way.
Digit vs. Acorns: Which Savings App is Right for You?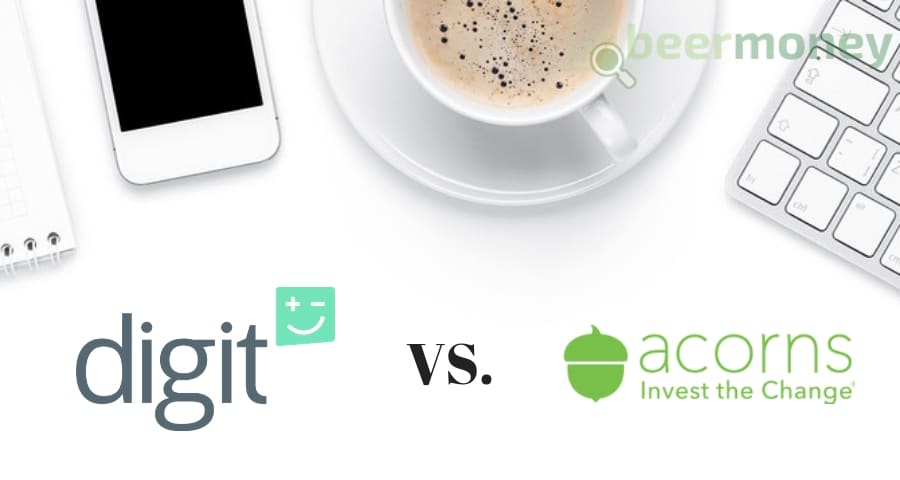 Today we are going to review both apps: Digit and Acorns, and see which app is right for you.
Saving money used to be hard. Now it's easy!
Digit is an effortless way to save money without thinking about it.
Every day, Digit checks your spending habits and moves money from your checking account to your Digit account, if you can afford it.
Available for iOS, Play Store, and Twitter.

Invest your spare change automatically.
Join almost 4,000,000 people saving and investing every day.
Sign up in no time to save and invest more money
Money is invested in a portfolio based on income and goals
Click here to sign up for free and claim a $5 signup bonus
Let's start with Digit.
Quick Facts about Digit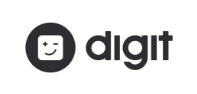 Building your savings is simple with Digit.
This innovative app saves your money without you having to lift a finger.
Simply link it to your checking account, and its algorithms will determine small (and safe!) amounts of money to withdraw into a separate, FDIC-insured savings account.
Bottom line: Digit customers have saved over a billion dollars. If you are at all interested in saving money, you should be using the free Digit app.
Digit Review
Let's dive a little bit more deeply into the app. Digit promises a way of making saving a painless and effortless process for its users.
It's time we see how well that works and you can learn if it's right for you or if you would benefit from using Acorns instead.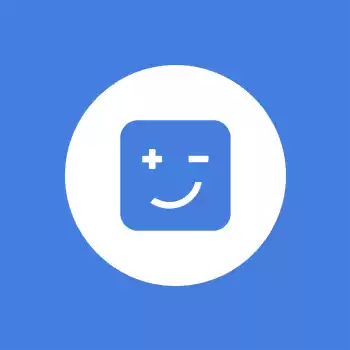 Digit
Digit analyzes factors such as your checking account balance, expected income, incoming bills, recent spending, and other personalized savings controls set by you to determine when and how much you can spare.
Get Started
Digit Review
What is Digit?
As we have already covered, Digit is essentially an app with a goal of making savings a mindless task for its users. The app acts as a micro-savings platform that analyzes your spending to determine the perfect amount that you can save over time. Then it makes automatic withdrawals and transfers it to your savings without you even thinking about it.
As Digit's CEO Ethan Bloch has mentioned:
The goal of the app is to make saving as easy, stress-free and automatic as possible.
Simply put, Digit does all the hard work of getting started with your savings. You can go with your regular financial habits and the app figures out how much can be the extra amount and move it into your savings.
And, all that is done automatically so you won't even notice it.
Saving Money with Digit
Ultimately, the goal of Digit is to push non-savers to save money.
It's simple.
All you need to do is sign up for the app and connect your checking account. The app works by evaluating your financial lifestyle and spending patterns and moves the extra money to your Digit account.
The amount of extra money the app automatically transfers will depend on different factors, including your checking account balance, your upcoming income, upcoming bills, and your recent spending.
Digit Fees
The Digit app is free for the first 30 days. After that, you'll be charged $2.99 monthly and you can cancel anytime. It offers a 1% annual savings bonus when you save using the app for three consecutive months.
Funds held are FDIC insured, up to $250,000 per depositor.
It also enables you to make convenient transactions using your phone SMS services and allows unlimited withdrawals 24/7.
When it comes to security, the app utilizes advanced 128-bit encryption to enhance the protection of sensitive user information and transactions.
The Pros and Cons of the Digit App
The Benefits of the Digit App
A great set-it-up-and-forget-it app that makes saving easier and automatic.

Simplified savings goals.

You get an annual savings bonus of $1.

It's easy and convenient to use and you don't have to set up a savings account to use the app.
The Drawbacks of the Digit App
Monthly charge of $2.99. Think before you start paying any amount to save money.

Not available internationally, as it's only currently available for US-based users.

Customer contact is limited, no phone or chat support. So, if you have concerns the closest thing you can do is contact them via email.
How Does Acorns Stack Up?
Ever since Digit announced that they would be adding a monthly fee of $2.99 we were looking for other comparable saving apps such as Acorns.
Acorns is similar to Digit, but with a kick. This app saves you money but allows you to invest this money with a click of a button. Your savings can actually make you money, and you can even get started with a $5 bonus through this link.
So what's the big deal about investing?
Well, do your coworkers or friends all talk about their investment portfolios? You've been meaning to get in the stock game, but how do you start if you don't have a big wad of cash to invest?
We've got your answer. It's called Acorns, and it's an app that lets you start investing without risking big bucks.
Acorns: CNBC calls it "the new millennial investing strategy." Once you connect the app to a debit or credit card, it rounds up your purchases to the nearest dollar and funnels your digital change into an investment account. Sign up to try it risk-free with a $5 sign up bonus.
And here's a bonus for our BeerMoney friends: Get a free $5 in stocks when you make your first investment.
The Pros and Cons of the Acorns App
The Benefits of the Acorns App
Sign Up in Under 5 Minutes

Download Acorns and get started in no time, with no minimum investment required.

Invest Automatically Set aside spare change or extra cash automatically as you go about your day.

Stick With It Grow your account over time with diversified portfolios constructed by experts
The Drawbacks of the Acorns App
Monthly charge of $1 for Acorns.

monthly charge of $2 for Acorns + Acorns Later.

Monthly charge of $3 for Acorns + Acorns Later + Acorns Spend. You can see the pricing details here.

Your money is being invested, your returns are not predictable.
Which App is Better
The Digit app can be a great platform to launch your savings habit for short-term savings goals.
The best thing about the app is that it does everything automatically for you.
If you are a non-saver this app can help push you to become one.
The main difference between Digit and Acorns is: Digit is a good savings app that analyzes your finances and automatically saves money. While Acorns is geared towards young investors who have trouble saving. This investment app automatically rounds up and invests your spare change whenever you make a purchase.
But, in terms of building long-term wealth there is a clear winner in the Digit vs Acorns review.
Our Winner is: Acorns

Why?
Firstly, you can download Acorns for free.
With the Acorns app, you'll start small and stack up change over time with the Acorns "round-up" feature. 
That means if you spend $15.25 on your connected debit or credit card, for example,  75 cents gets dropped into your Acorns account.
Then the app does the whole investing thing for you. It's that simple.
The Digit app doesn't offer this feature.
The idea is you won't miss the digital pocket change — you know, out of sight, out of mind.  And those automatic savings stack up faster than you'd think.
Acorns is free to download on the app store or google play, and the service costs $1 a month for balances under $1 million-plus you'll get that $5 bonus just for starting out. Or you can sign up with your student email and it's free.
The sooner you start investing, the sooner your money can start to grow toward your goals.
Get started with this Acorns bonus today!
Other Popular Money-Saving Apps
If you wanted to learn about another money-saving app we are big on, then you should know about other automatic savings apps of 2022.
The top ones include Chime, Qapital, and Qoins.
Interested in learning more about these apps like Digit and Acorns? Here are more details about Chime, Qapital and Qoins:
Acorns vs Digit vs Chime vs Qapital vs Qoins

at Chime
Chime works like Acorns by rounding up each transaction to the nearest dollar and setting it into a savings account
They add a 10% reward to the money you set aside

at Qapital
Qapital is a new way to bank that lets you save for the things you want, just by doing the things you do
This app makes saving is effortless, motivating, and even a little fun.
Rounds up change to the nearest dollar and moves it into savings
Allows specific goals to be set and named
Qoins rounds up your purchases to the next dollar and puts that extra money towards your debt payments
You can add multiple debt accounts and Qoins will pay them down
Qoins, is cheaper than Digit, at $1.99 per month
Digit vs Acorns Summary
I hope you found our Digit vs Acorns review useful in helping you choose which money-saving app is best for you.
We prefer Acorns, simply because the app allows you to invest your savings. This can net you a larger return on your nest egg in the long term.
However, if your goal is to pay down debt over investing, then Qoins would be the best choice for you.
Or, if you find yourself short of cash often: simply sign up for Chime, and the free banking app will lend you cash for free, you just relax while it will spot you up to $100 any time. There's no catch. This bank account is legit and only takes two minutes to sign up for an account.
But if your goal is to choose between Acorns and Digit, then you know the winner by now. Don't forget that you can get an extra $5 bonus with Acorns by using our exclusive referral link.
Good luck with your money-saving goals!
How to Get Money Right Now
These apps help you get your paycheck early and can help you borrow money instantly. I mean you worked today, get paid today.