In today's fast-paced world, managing finances can be challenging, especially when unexpected expenses arise. Cash advance apps like Klover have emerged as a popular and convenient solution, providing instant access to funds before payday.
But with so many options available, how do you choose the right app to suit your needs?
In this blog post, we'll explore the top 10 best cash advance apps like Klover, factors to consider when choosing an app, responsible use of these apps, and alternative solutions for financial emergencies. So, let's dive in and find the perfect cash advance app for you!
Key Takeaways
This article examines the top 8 cash advance apps like Klover to help users find the one that best meets their financial needs.
When choosing a cash advance app, consider fees and interest rates, user feedback and ratings, and compatibility with your bank for an informed decision.
Responsible use of cash advances includes borrowing only what is needed, creating a repayment plan promptly & monitoring spending habits. Alternatives include traditional loans/credit cards & peer-to-peer lending platforms or establishing emergency savings funds.
Top Cash Advance Apps Like Klover
The cash advance app market is booming, offering various alternatives to Klover. Each app comes with its unique features and benefits, catering to different financial needs.
Here are the top 8 cash advance apps like Klover that can help you navigate through those tough financial times:
Dave
Empower
Brigit
Albert
Cleo
MoneyLion
Chime SpotMe
Earnin
We'll examine each of them in detail to assist you in identifying the one that best meets your financial needs.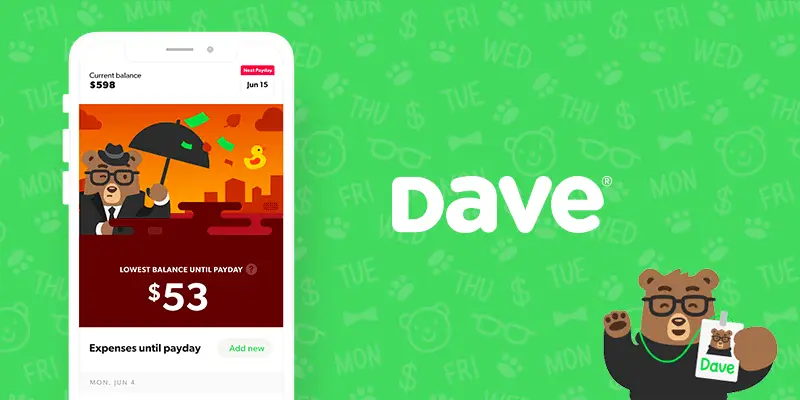 Dave is a lifesaver for those struggling with overdraft fees and seeking a helping hand to manage their budget.
This cash advance app, also known as a paycheck advance app, provides users with interest-free cash advances up to $500, allowing you to access your paycheck early and avoid those pesky overdraft fees.
Dave also offers automatic budgeting tools to help you stay on top of your finances and make smarter money decisions.
The Dave app charges a nominal monthly fee of $1 and a fee for instant delivery ranging from $1.99 to $13.99. However, there is no interest charged on the cash advances.
With an impressive user rating of 4.8, Dave has gained a reputation as a reliable and efficient cash advance app that can help you navigate financial emergencies without breaking the bank.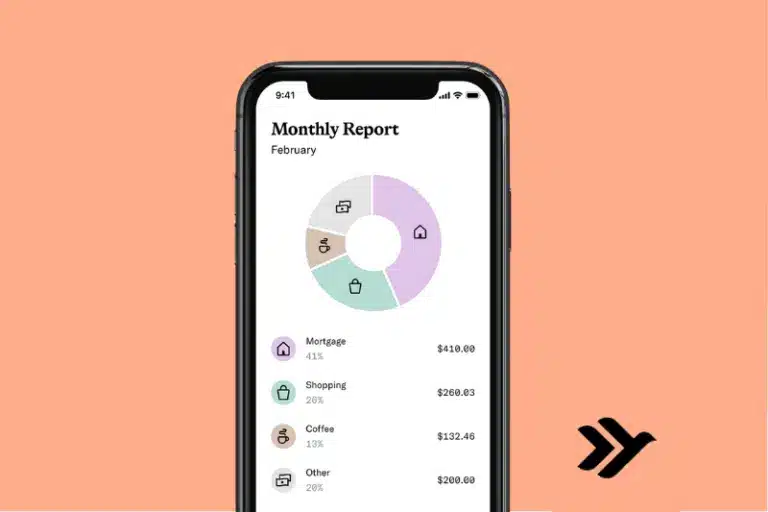 Empower is a financial app that goes beyond providing interest-free cash advances. It offers insightful analysis of your income and expenses, helping you save money and make better financial decisions.
Empower offers interest-free cash advances with no fees. You can choose to have the money deposited in your bank account or on an Empower Visa card. You can also get your money on the same day at no extra cost.
Empower is a subscription-based service with an $8 monthly subscription fee after a 14-day trial. You can pay back the cash advance automatically when you receive your next paycheck.
Empower doesn't require a credit check to determine eligibility. Instead, they review your bank account history and activity, including recurring direct deposits and average monthly direct deposits. They look for a consistent source of income to understand your ability to repay.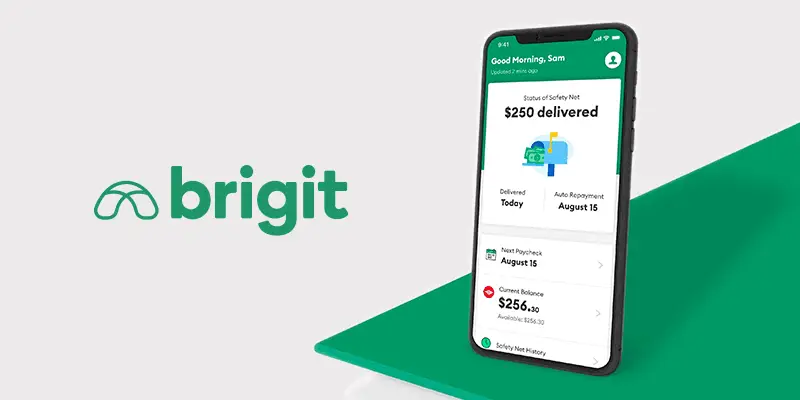 Brigit offers cash advances between $50 and $250. You can receive cash advances within minutes without a credit check, interest, or late fees.
However, you must pay a monthly fee of $9.99 to access cash advances and other features. You must also meet Brigit's eligibility requirements, which include having a checking account with a positive balance that's been active for at least 60 days.
Brigit also offers budgeting tools and smart alerts to help you avoid overdraft fees. For example, Brigit can predict if your balance won't cover upcoming expenses and send you cash automatically.
Albert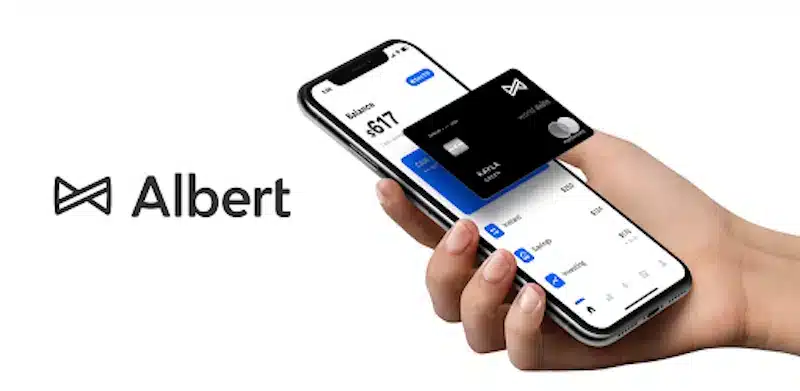 Albert is a versatile financial app that offers a fee-free, instant overdraft, budgeting tools, and a "Genius" program for tailored financial advice. Genius is $14.99 a month after a 30-day free trial.
It is designed to help you manage your finances efficiently and make well-informed decisions about your money. Albert makes managing your finances easy. With it, you can pay bills, transfer funds and earn cash back rewards – all at your fingertips.
Albert is available for free download and use, providing overdraft protection of up to $250 without a credit check. It is a great option for those who need a little extra help managing their finances, want access to personalized financial advice, and want to get spotted up to $250 at any time.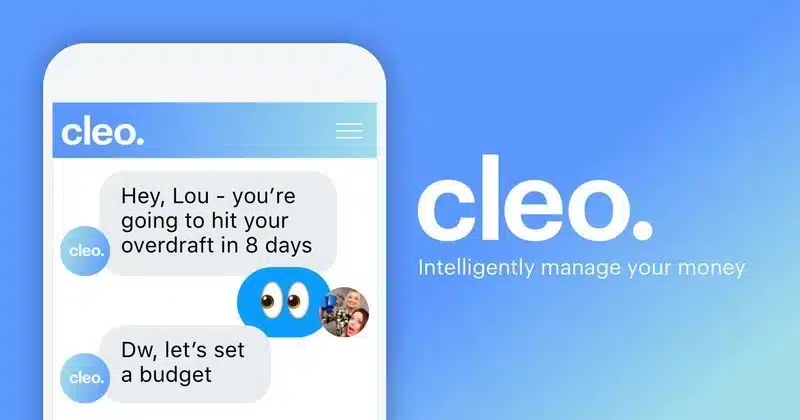 Cleo is an innovative cash advance app that not only offers interest-free cash advances but also helps users set financial goals and monitor their expenses. With a user-friendly interface, Cleo makes it easy for you to keep track of your spending habits and make adjustments to stay within your budget.
A Cleo Plus subscription costs $5.99 per month, and the repayment period for Cleo's cash advance ranges from 3 to 28 days. This app serves as a helpful tool for those who want to take control of their finances and stay on track with their financial goals.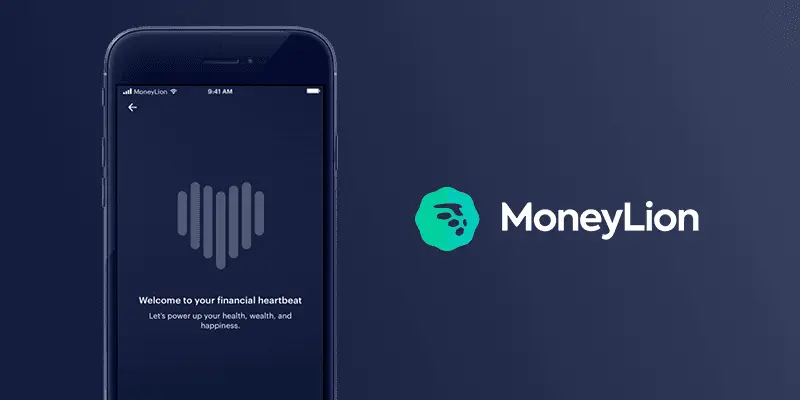 MoneyLion is a comprehensive financial platform that provides lending, investment services, and credit-builder loans.
MoneyLion offers cash advances up to $500 through its Instacash feature. There's no interest, credit check, or monthly fee.
With a suite of features such as budgeting, savings accounts, and credit monitoring, MoneyLion aims to help you manage your finances effectively and reach your financial goals.
To access MoneyLion's payday advance services, you must first create an account and meet specific eligibility requirements, including being at least 18 years of age and linking a checking account that has regular income deposits.
Upon approval, you can access Instacash advances at no cost or opt for a Credit Builder Plus membership to acquire a credit builder loan.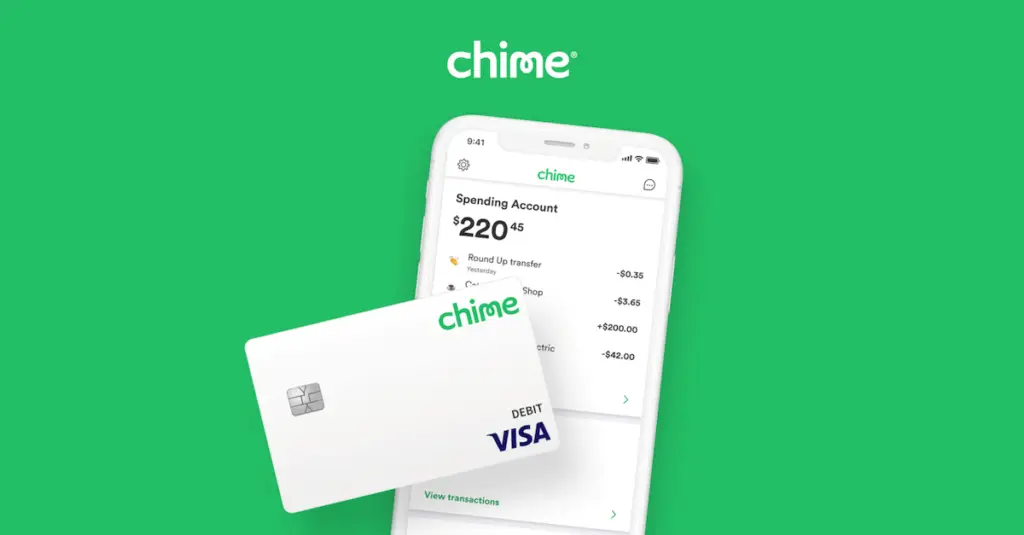 Chime SpotMe is a mobile banking service that provides customers with online banking, Visa debit cards, and overdraft protection. It offers a potential borrowing limit of up to $20, with the possibility of increasing the limit to $200 or more depending on your Chime Account history, direct deposit frequency and amount, spending activity, and other risk-based factors.
Chime SpotMe does not impose any monthly fees, overdraft fees, or service fees. However, it charges a fee of $2.50 for each transaction conducted at an out-of-network ATM.
To use the Chime SpotMe feature, you need to activate it in your app settings. Additionally, you must have at least $200 in direct deposits made to your account each month from a regular payer.
EarnIn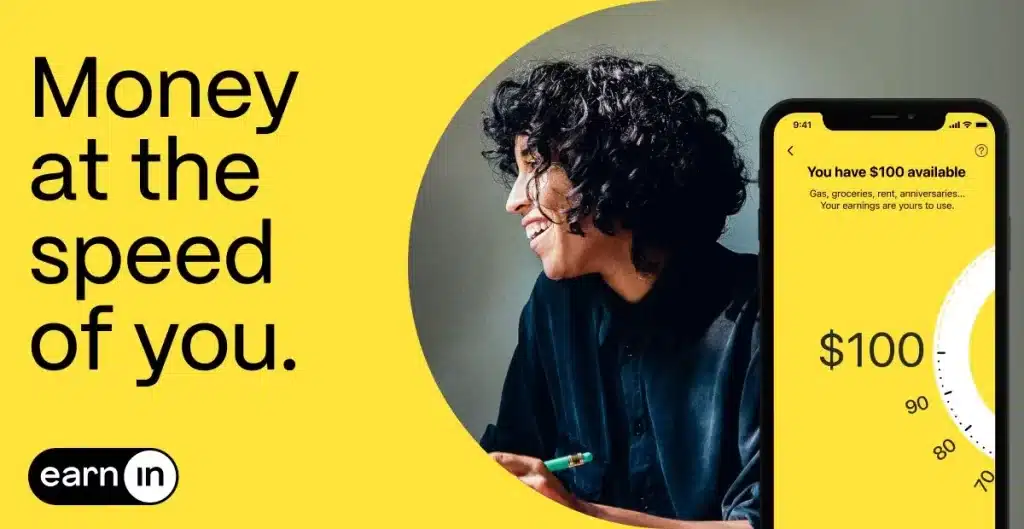 EarnIn is a financial app that allows users to access their earned wages before payday. Users can borrow up to $100 per day or $750 per pay period. There are no interest or fees, but users are asked to provide an optional tip for the service. The app is available for Android and iOS devices.
The pay period maximum increases as users repay their advances on time and in full. But users can't cash out more from EarnIn than they are due from their next paycheck.
EarnIn also offers a Balance Shield feature that allows users to have up to $100 sent to their bank accounts when the balance drops below $100. The amount sent counts toward the user's daily and pay period borrowing limits.
Factors to Consider When Choosing a Cash Advance App
When choosing the most suitable cash advance app, you should consider a variety of factors such as fees and interest rates, user feedback and ratings, and whether the app is compatible with your bank.
By carefully evaluating these aspects, you can make an informed decision and find the best app that suits your financial needs and circumstances.
Fees and Interest Rates
When selecting the most suitable app, it's vital to comprehend the fees and interest rates that come with using a cash advance app. Some apps have low or no interest rates, while others may charge a monthly fee or other costs. Before making a decision, it's important to read the fine print and compare the fees and interest rates of various apps.
Avoiding hidden fees is also critical, as they can add up quickly and make borrowing more expensive than anticipated. Make sure to evaluate all associated costs, such as fees for borrowing, interest rates for repayment, and any other costs, when choosing a cash advance app.
User Reviews and Ratings
User feedback and ratings provide useful insights into the experiences of other users, aiding in making an informed decision when choosing a cash advance app. High user ratings and positive reviews can indicate that the app is reliable and effective in providing the services it promises.
Some examples of user reviews and ratings may include customer service ratings, ease of use ratings, and overall satisfaction ratings. By checking these reviews and ratings, you can gauge the reliability and effectiveness of a cash advance app and decide if it is the right fit for your financial needs.
Compatibility with Your Bank
For smooth transactions, it's important to ensure that the cash advance app works with your bank. Not all cash advance apps are compatible with every bank, so it is important to verify if the app can be linked to your particular bank account before using it. You can consult the list of compatible banks on the app's website or in the app's settings.
The significance of bank compatibility when selecting a cash advance app cannot be overstated, as it determines whether the app can link to your bank account and access your financial information. By verifying compatibility, you can ensure a smooth borrowing experience and avoid any potential issues.
Responsible Use of Cash Advance Apps
Responsible usage of cash advance apps is necessary to evade potential financial hurdles and sustain good financial practices. By borrowing only what you need, creating a repayment plan, and monitoring your spending habits, you can make the most of these apps and ensure your financial well-being.
Borrowing Only What You Need
When using cash advance apps, it's vital to:
Avoid the urge to borrow more than you need
Borrow only what you need to prevent further financial strain
Use the app as a temporary solution rather than relying on it for long-term financial stability
Before turning to a cash advance app, evaluate your financial needs and determine how much you truly need to borrow. Remember, cash advance apps should be used as a last resort for immediate financial emergencies, not as a substitute for proper budgeting and financial planning.
Creating a Repayment Plan
Creating a repayment plan to return borrowed funds promptly is necessary to avoid late charges or penalties. A well-thought-out repayment plan can help you manage your finances effectively and ensure that your financial obligations are met without incurring extra costs.
Begin by:
Calculating the total amount of the cash advance, including any interest and fees.
Determine the amount you can afford to pay each month.
Establish a feasible payment schedule.
Ensure that payments are made on time.
Monitor your progress and adjust the repayment plan as needed.
Monitoring Spending Habits
Monitoring your expenditure habits is important in identifying areas for improvement and reducing dependency on cash advance apps. By monitoring your expenses, you can make adjustments to stay within your budget and make informed decisions about your financial priorities.
To effectively monitor your spending habits, consider using budgeting tools or apps that can help you track your expenses and set financial goals. Regularly reviewing your spending patterns can help you identify areas where you can cut back and allocate funds towards repaying your cash advance or building an emergency savings fund.
Alternatives to Cash Advance Apps
Although cash advance apps can provide a handy solution for immediate financial needs, it's important to consider other ways to access funds when necessary, such as an instant cash advance. Traditional loans and credit cards, peer-to-peer lending platforms, and building an emergency savings fund are viable alternatives that can help you manage your finances without relying solely on cash advance apps.
Traditional Loans and Credit Cards
Traditional loans and credit cards, which are financial products provided by banks and other financial institutions, allow borrowers to access funds for specific needs like home purchases or car loans. These options can provide access to larger sums of money and longer repayment periods, helping to establish a credit history and offering more financial flexibility.
However, traditional loans and credit cards may come with higher interest rates and require a credit check, making them less accessible for those with suboptimal credit histories reported by major credit bureaus.
When considering traditional lending options, it is important to weigh the benefits and drawbacks alongside cash advance apps to determine the best fit for your financial needs.
Peer-to-Peer Lending Platforms
Peer-to-peer (P2P) lending offers an alternative borrowing method, allowing individuals to secure funds from a variety of lenders instead of traditional financial institutions. P2P lending platforms, such as:
Kiva
Prosper
LendingClub
Upstart
These can offer lower interest rates, faster loan approval, and more flexible repayment terms compared to traditional loans and credit cards.
However, P2P lending comes with its own set of drawbacks, including higher default rates, lack of regulation, and absence of traditional banking services. When exploring P2P lending platforms as an alternative to cash advance apps, it is crucial to consider the potential risks and benefits to make an informed decision.
Emergency Savings Fund
Establishing an emergency savings fund is a proactive way to manage your finances and create a financial safety net for unforeseen expenses or emergencies. By setting aside a portion of your income each month and depositing it into a designated savings account, you can create a buffer that can help you avoid relying on cash advance apps in times of need.
To create and maintain an emergency savings fund, follow these steps:
Set a savings goal.
Consistently deposit a portion of your income into the fund each month.
Be disciplined in ensuring that the funds are not used for any other purpose.
By following these steps, you will have a financial safety net in place for when emergencies arise.
Summary
In conclusion, finding the right cash advance app can make a significant difference in managing your finances during tough times. By considering factors such as fees, user reviews, and bank compatibility, and utilizing these apps responsibly, you can navigate financial emergencies with ease.
However, it is essential to explore alternative options, such as traditional loans, P2P lending, and emergency savings funds, to ensure a well-rounded and secure financial plan. Remember, the key to financial success lies in making informed decisions and staying disciplined with your spending habits.
Frequently Asked Questions
What apps are similar to Klover?
Klover is a paycheck advance app that offers interest-free cash advances. Here are some apps similar to Klover:
Brigit – This app offers immediate cash up to $250 with no credit check or interest.
Chime – This app is a banking services provider that offers benefits compared to a traditional bank.
Dave – This app has a monthly membership fee of $1 and a borrowing limit of $500 per pay period.
Earnin – This app offers interest-free cash advances from money you've already earned.
MoneyLion – This app offers cash advances of up to $500 in under 10 minutes.
Empower – This app connects to your existing accounts and helps you track your spending and savings.
Albert – This app offers instant overdraft protection of up to $250. Users with direct deposit can access their paycheck up to two days early.
What app gives you money instantly?
There are various apps in the market that provide users with instant access to money, either through earned wage advances, personal loans, or other financial services.
One notable example is EarnIn, which allows users to access a portion of their earned wages before their scheduled payday. Users can withdraw up to $100 per day, based on the hours they've worked, and then repay it when they receive their paycheck.
Another app, Dave, offers short-term advances to help users cover unexpected expenses or avoid overdraft fees. Similarly, Brigit provides users with up to $250 in paycheck advances, ensuring they can bridge any financial gaps between paydays.
Additionally, some online banks, like Chime, offer features such as SpotMe, which lets users overdraw their account by a small amount without incurring fees. While these services can be convenient, it's crucial for users to understand the terms and any associated fees, and to use them responsibly to avoid potential financial pitfalls.
What cash advance app lends $200?
Some cash advance apps that offer maximum advances of $200 or more include:
EarnIn, Dave, Brigit, Empower, MoneyLion, SoLo Funds.
Cash App also offers a loan feature called Borrow that allows eligible users to borrow up to $200. The loan must be paid back within four weeks and has a 5% fee.
Some other cash advance apps include:
Payactiv, which is best for short-term loans
Vola, which is best for same-day cash advances up to $300
Albert, which is best for no late fees
Chime also offers a service called SpotMe that allows account holders to overdraw their accounts up to $200. The limit for new users is $20. Chime deducts the overdraft amount from the user's next paycheck.
Will Cleo give me a cash advance?
Cleo is an app that offers cash advances of up to $250. New users can borrow up to $70 right away. Cleo uses the transaction history of your linked bank account to assess your eligibility.
What factors should I consider when choosing a cash advance app?
When choosing a cash advance app, you can consider factors like: fees, potential loan amounts, repayment terms, additional features, security features, and payback terms.
Some cash advance apps offer budgeting tools, savings options, or even cashback rewards. Others may charge a monthly subscription fee instead of interest.